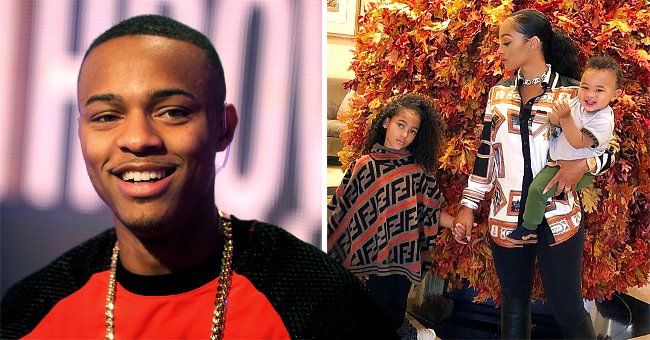 Instagram/joiechavis GettyImages
Fans Love Bow Wow's Daughter Shai Moss' Impressive Moves in Dance Video with Mom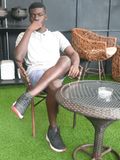 Bow Wow's look-alike daughter, Shai Moss, got all the love from Instagram users after showing off her swag while dancing with her model mom, Joie, in a new clip.
The 9-year-old seems to possess some incredible dance moves, and she features in her parents' Instagram handle often.
Following the lockdown due to the novel coronavirus pandemic, parents have been left to spend more time with their kids as schools have been shut down.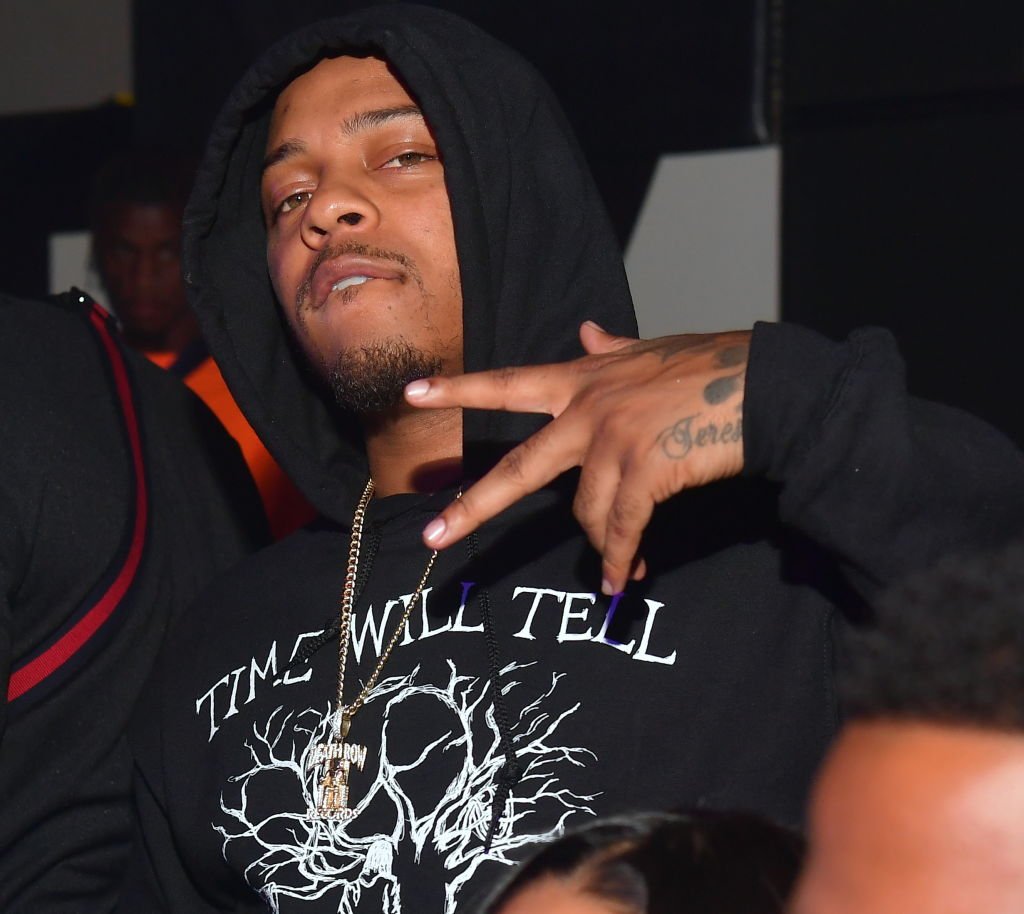 Bow Wow at Nelly & Friends Concert after Party at Gold Room on July 25, 2019. | Photo: Getty Images
Recently, model and dancer mom, Joie Chavis showed her fans online what she's been up to with her mini-me. Her post featured the youngster impressively busting some dance moves.
It appeared that the apple doesn't fall far from the tree, as her mini-me proved that she was up to the task by effortlessly flaunting her dancing talent, which could easily compete with her mom's. The model captioned the post:
"Me and my besssssst friend @shaimoss What should we do next?"
Joie's little best friend earned some praise from Instagram followers. They admired the 9-year-old's abilities. One person said: "She's the most swaggy kid I've ever seen." Another wrote:
"Her face expression is everything!!!!!!!!"
A few commented on the striking resemblance between daughter and her rapper dad, Bow Wow. "She stole her entire dads face. Sooo pretty the both of you," a fan quipped.
He maintains that she's the best gift he's ever had, considering that she was born when he had suicidal thoughts.
Shai's reputation as a dancing champion has afforded her fame online. She owns an Instagram page and TikTok account, where she flaunts clips of herself, engaging in different online challenges.
Last year, she wowed everyone with her dance skills after out-doing Bow Wow. The 33-year-old conceded defeat as he went online to post the video which he captioned:
"Trying to outdance these kids! I quit. I lost my moves. It's a wrap...these dances are too damn difficult."
The rapper has announced that he will be releasing a new tune in collaboration with singer Omarion. This comes after his absence from the entertainment industry after he teamed up with Soulja boy in 2016.
Bow Wow's last studio album was dropped more than a decade ago. Fans expect his come back to be nothing short of amazing, just like Shai's unbeatable moves.
He welcomed his daughter in 2011 with his then-lover Joie, and he maintains that she's the best gift he's ever had, considering that she was born when he had suicidal thoughts.
During her birthday last year, the father of one penned down a touching message for the little princess and established that he loves her in the post.
Please fill in your e-mail so we can share with you our top stories!