Bow Wow & Ex Joie Chavis Wish Daughter Shai Moss a Happy 9th Birthday
Singer Bow Wow and his ex Joie Chavis share a daughter, Shai Moss. The beautiful princess celebrated her 9th birthday recently, and the proud parents took to their Instagram accounts to post glowing tributes in honor of their daughter. 
Rapper and actor Bow Wow, whose real name is Shad Moss, has a 9-year-old daughter, Shai, who he dotes on endlessly.
Bow Wow welcomed his daughter in 2011, with his then-girlfriend Joie Chavis. Though the relationship didn't work out, the one-time couple has found a way to raise their daughter as co-parents.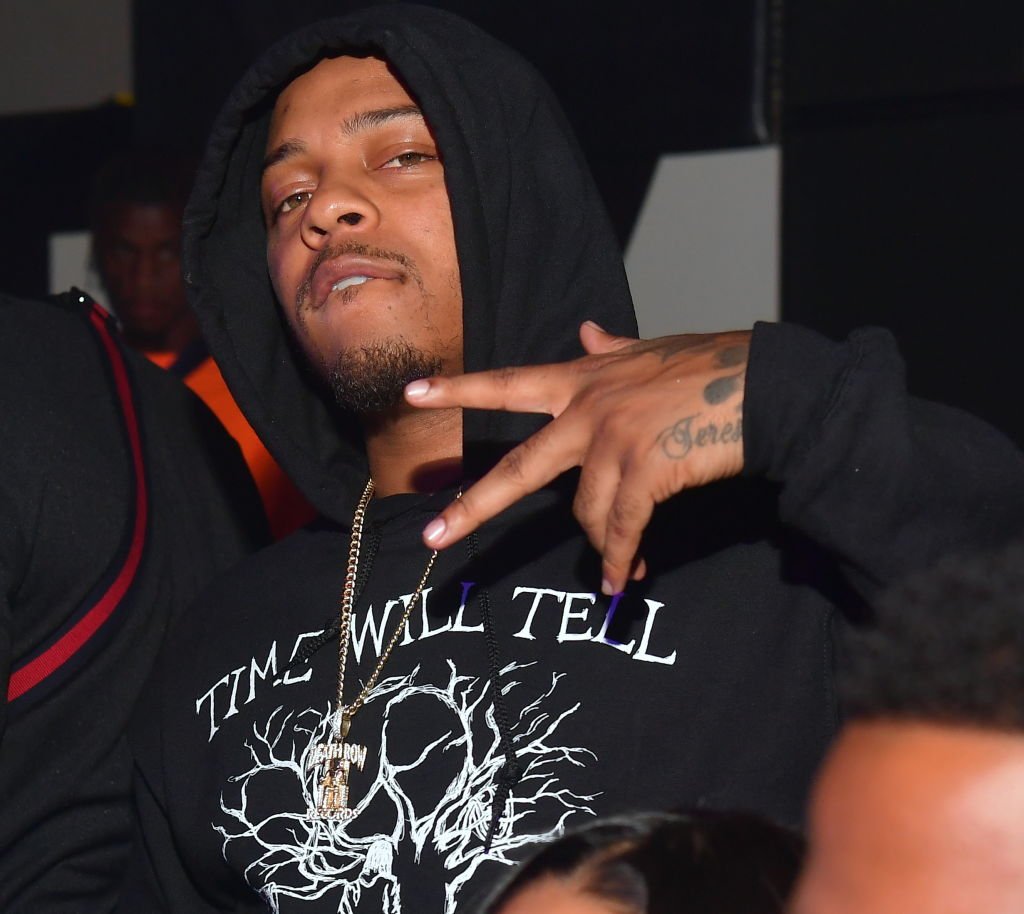 Shai Moss recently turned 9, and both parents took to their respective Instagram pages to pen down sweet messages to the birthday girl.
The talented rapper shared an adorable picture of his daughter rocking a beautiful Fendi dress with matching Fendi sneakers. In the caption, Bow Wow wrote:
"Happy 9th birthday @_shaimoss! Love you forever and beyond! yall give the NEW lil bow wow a follow and a bday shout out! #phatmomma"
Shai's mom Joie Chavis also took to her Instagram to share a video of her daughter wearing a beautiful pink dress. The dancer promised her daughter a trip for her birthday.
Bow Wow and Shai share a special father-daughter bond, and fans have grown accustomed to their perfect and fun relationship.
Joie Chavis also has a one-year-old son, Hendrix, with rapper Future.
In 2019, the rapper posted a video of him and his daughter having a dance-off while doing the Woah challenge. Bow Wow was clearly outperformed by his little daughter.
Also, in April 2019, Bow Wow's daughter turned eight, and the doting father once again took to his Instagram page to wish his daughter a happy birthday with a heartfelt message. He wrote:
"Daughter - watching you grow up has been many things, joyful, impactful, and even stressful. Above all, though, it has been the most meaningful part of my life..."
The father-daughter pair created another special memory when they recorded a video of Shai giving a hair tutorial while Bow Wow featured as her hypeman.
Fans were thrilled with the hilarious video, with many of them posting comments in admiration of the great father-daughter chemistry. 
Meanwhile, Shai's mom Joie Chavis who also has a one-year-old son, Hendrix, with rapper Future, recently came out to clear the air regarding allegations that she is a gold digger.
The dancer and model revealed that she has always worked all her life, and she is not bothered by the false claims.