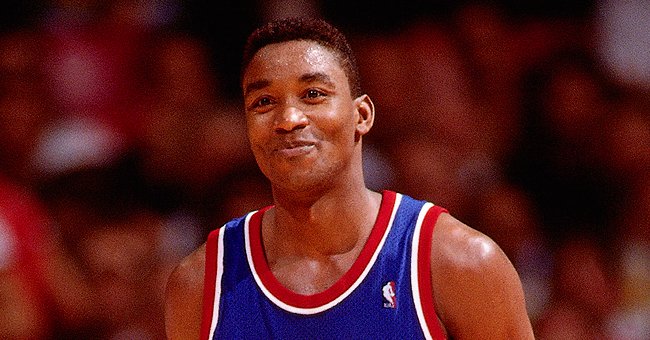 Getty Images
NBA Star Isiah Thomas and His Wife Lynn Kendall Have 2 Beautiful Grown-Up Kids – Meet Them

Former NBA star Isiah Thomas is father to two children, and just like their parents, Zeke and Lauren have turned out to be beautiful adults.
Isiah Thomas is unarguably one of the best football players in history, and although he had quite a successful career, he has also enjoyed a long-lasting marriage.
In 1985, the basketball star married his college sweetheart, Lynn Kendall, and 34 years later, the couple shares two children who have grown up to be fine adults.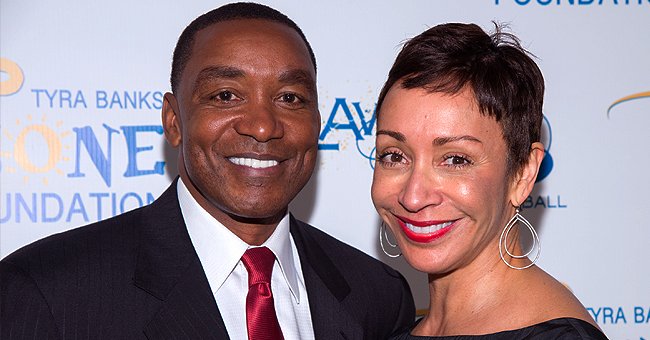 Isiah Thomas and wife Lynn Kendall at the Tyra Banks' Flawsome Ball on May 6, 2014. | Photo: Getty Images
ZEKE THOMAS
Isiah and Kendall welcomed their first child, Zeke Thomas, in 1988, and currently, the 31-year-old has an Instagram page where he shares pictures of his handsome self.
In a recent Instagram post by Zeke, he was pictured holding his adorable dog while rocking a brown jacket and a charming smile.
Zeke, who also doubles as a DJ, has kept his family entertained while also strengthening their bond amid the novel coronavirus pandemic.
Following the outbreak of the pandemic, Zeke's younger sister, Lauren Thomas, was diagnosed with COVID-19. After the news broke, the doting brother started a daily Instagram live session where he put on a music show for his family members.
In 2017, Zeke, who is openly gay, revealed that he had been raped twice. While giving details, he explained that the first assault happened when he was only 12, while the second was in 2016.
After the end of his NBA career, the veteran athlete went on to become an actor and a producer.
LAUREN THOMAS
Lauren was born in 1991 only three years after Zeke, and just like her brother, the 29-year-old frequently shares her pictures on Instagram.
In February, Lauren shared a post where she was pictured with her famous dad. The image saw Isaiah walking hand in hand with his beautiful daughter.
While Lauren rocked a monochrome coat and a colorful scarf, the former NBA star opted for a black suit. Last year, Lauren celebrated her mother's birthday with an emotional tribute, accompanied by an amazing picture of the duo.
Back in April, the young woman made news after being diagnosed with COVID-19. In a tweet by Bradon Robinson, the podcast host revealed that Lauren would make a virtual appearance on his show alongside her father and brother.
Just like their parents, Lauren and Zeke have been involved in charity works in the past. In 2019, Lauren announced via her Instagram that she was raising money for the "American Cancer Society" alongside her mother.
Also, in that same year, Isiah and his son appeared together at a charity event where they were seen handing out toys to underprivileged kids.
Isiah Thomas was born on April 30, 1961, in Chicago. After the end of his NBA career, the veteran athlete went on to become an actor and a producer. He is best known for movies such as "Playin' for Love" and the 2000 movie, "The NBA Finals."
Please fill in your e-mail so we can share with you our top stories!