'Little Women: LA' Premiered 6 Years Ago Today – Glimpse into the Show's Stars' Lives
It has been six years since "Little Women: LA" premiered on our screens and stole our hearts, and ever since, we have been in love. Here is a glimpse into the lives of the show's stars since they came into the spotlight.
The reality series, "Little Women: LA," which first graced our screens on May 27, 2014, centers around the lives of women with dwarfism and how they navigate their relationships, friendships, and family lives while living in Los Angeles.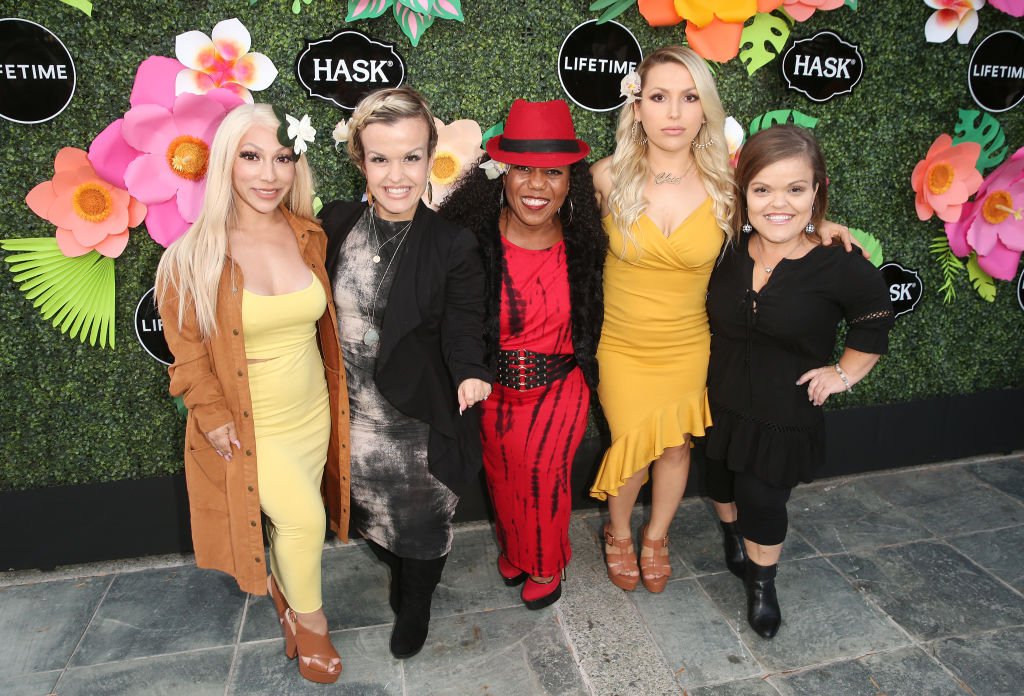 Ever since its debut, the Lifetime show has gone on to remain with us for eight wonderful seasons with the season finale airing in August 2019. While the show is pending renewal for season 9, let's take a look at the lives of the women of the show.
For McGinity, life hasn't exactly been a bed of roses as she recently lost her daughter, Violet Eva, shortly after her birth.
TERRA JOLE
Terra has been living her best life as a new mother after the show's season 8 finale. As reported by People Magazine, the 39-year-old welcomed her third child on March 11 with husband, Joe Gnoffo.
The reality star shared the great news of her daughter, Magnolia August Gnoffo with an emotional statement that read:
"We are overjoyed by our new addition and now more protective than ever to ensure our health and safety of our little family. We wish wellness and safety to every growing family out there."
The little bundle of joy who was born weighing 5 lbs., 12 oz., joins big sister Penelope Charlevoix, 5, and brother Grayson Vincent, 3½.
TONYA RENEE BANKS
Tonya made a name for herself on the show as one of the first black little women in Hollywood and an astute businesswoman. As seen on her website, Banks is a proud entrepreneur with a production company, One Bossey Productions LLC, under her belt.
She has also made an impact in the reality television world by winning the 2017 MCPA Award for Most Diverse TV Moment in recognition of Little Women LA Lifetime Network. Tonya has featured in a host of films, including "Bad Santa" and "Death to Smoochy."
ELENA GANT
When Elena is not showing off her spectacular beauty on the show and having friendship drama, she is a proud mother to her twin boys whom she welcomed with husband Preston in 2016.
As recalled by People Magazine, the then-first-time mom shared the great news of their birth with a statement that read:
"As a first-time mom, as a little person, I'm so lucky to now hold two beautiful, healthy baby boys. It was love at first sight, and my husband and I are so blessed with our twins."
The Russian native remains focused on adjusting to parenting her two boys while juggling the pressure that comes with being famous.
CHRISTY MCGINITY
For McGinity, life hasn't exactly been a bed of roses as she recently lost her daughter, Violet Eva, shortly after her birth. Per a People Magazine report, Violet, who was born at 33 weeks gestation on March 6 passed away two weeks after on March 26. 
While the reason for Violet's tragic demise wasn't revealed, Christy revealed in a statement to the publication that she and boyfriend Gonzalo Justo Carazo, remain grateful that they got to "spend two weeks with our sweet baby girl."
On March 31, Christy took to social media for the first time since her daughter's demise to thank fans for their prayers and support. She shared an emotional photo of her and Carazo holding their baby's feet with the caption:
"Since our Sweet Violet passed away, it's been so hard grieving over her. We have received so many heartfelt prayers, thoughts, flowers from all our friends and family."
BRIANA MANNING
After a whirlwind romance, Briana got her happily ever after in the arms of husband Tim Manning, who she wed in December 2019. As recalled by The Sun, the reality star shared the great news of her wedding, ten days after the ceremony, via her Instagram.
Briana uploaded a photo of her in a lace wedding gown, kissing her groom on their special day with a caption that expressed her undying love for him.
The pair who were dating for about ten months got engaged in October after Manning popped the question on a Beach.
Her marriage to Manning, which is her third, came shortly after she finalized her divorce from ex-husband Matt Grundhoffer. The pair split due to physical abuse allegations by Briana. 
There is no doubt that the women of "Little Women: LA" have fared so well in the last six years, and we can't wait to see more of them!