Dwayne Johnson Talks about Witnessing All 3 of His Children's Births
Dwayne Johnson was front and center for all of his daughters' births. As a result, he knows firsthand just how strong women truly are, and he wants everyone to know, too. 
Earlier this week, Dwayne Johnson sat down with Access for a chat surrounding the premiere of the second season of his show, "The Titan Games."
Johnson, 48, is no stranger to having muscular women around him, having been a member of the WWE and, now, the host of a show that features powerful men and women.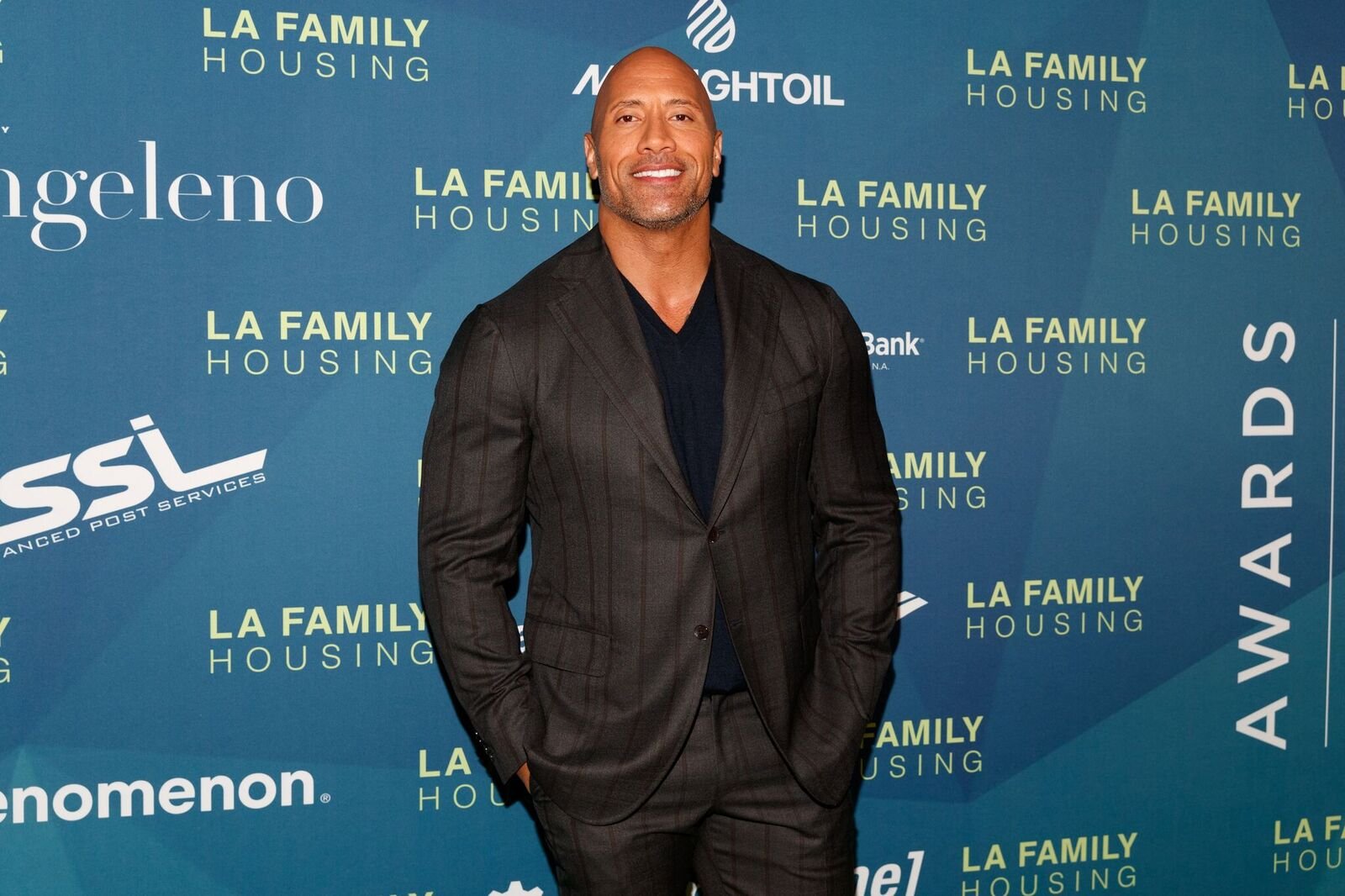 JOHNSON PRAISES WOMEN
Yet Johnson knows that it's not just women of a certain stature who are strong. He noted: "There's this unique estrogenic reserve that only women have when they dig deep through this pain, and it is incredible to see."
The "Jumanji" star followed up by pointing to women's ability to give birth rather than men. Johnson was always in the room to welcome his children during the battle that is childbirth. 
"I was right there — I'm that dad. My wife's head is up there, and I'm right here [like], 'Let me see the baby,' " he said. Johnson laughed as he spoke about his fatherly nature.
A PROUD DAD OF THREE GIRLS
The former professional wrestler is dad to three girls: Simone Alexandra, 18, Jasmine Lia, four, and Tiana Gia, two. He continued showering praise on women, despite his pride as a man. 
Johnson got married to longtime girlfriend Lauren Hashian last year, four years after the pair welcomed Jasmine together. The young tot was born on December 16, 2015. 
SKIN TO SKIN BONDING MOMENTS
Not long after, Johnson shared a heartwarming photo of the newborn lying on her father's chest. In his caption, the actor described how he did his best to help Hashian through the process. 
In 2018, Johnson shared a similar photo for baby Gia, who soon lay skin to skin on his chest after she was delivered. Again, Johnson talked about the difficult act of childbirth in his caption. 
JOHNSON'S DAUGHTER JOINS WWE
Earlier this month, Johnson doted on his oldest daughter who signed on with WWE, following in her dad's footsteps. Johnson shares Simone with his ex-wife Dany Garcia. 
Regarding his daughter's decision, Johnson said, "it blows my mind." He noted that the 18-year-old was the youngest signee with the company. Johnson made sure to point out that Simone wants to create her own path. 
"She's 18 now, at 16 she was working her ass off quietly under the radar, in the ring getting thrown around, you know all the bumps and bruises that go with pro wrestling," he told Jimmy Fallon on "The Tonight Show." 
There's no doubt that Simone will be putting her womanly strength on display in the ring, but her father is already proud of her for what she's accomplished.