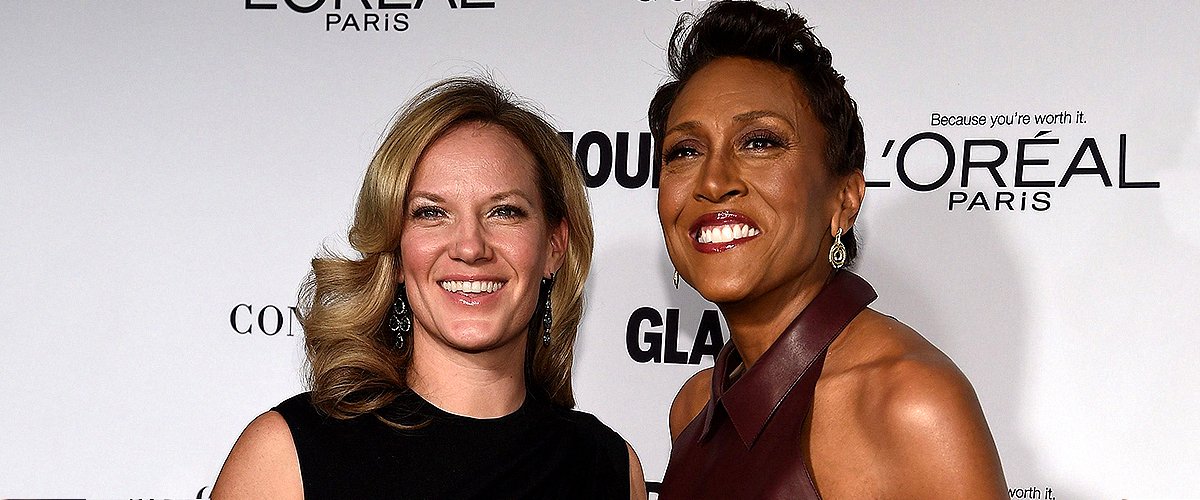 Getty Images
Robin Roberts Came out 6 Years Ago with First Mention of Her Girlfriend — A Look Back at the Time
The newscaster, actress, and author's coming out was a significant cultural moment for both the African American and the LGBT community, and its legacy still lives on after all these years.
December 2013 marked the time 59-year-old "Good Morning America" co-anchor Robin Roberts opened up about her sexual orientation, making public something that her friends and co-workers knew all along: that she is gay.
Facebook was the social network of choice for Roberts to acknowledge her longtime relationship with another woman for the first time beyond her inner circle as a way to thank her girlfriend for been there in difficult times.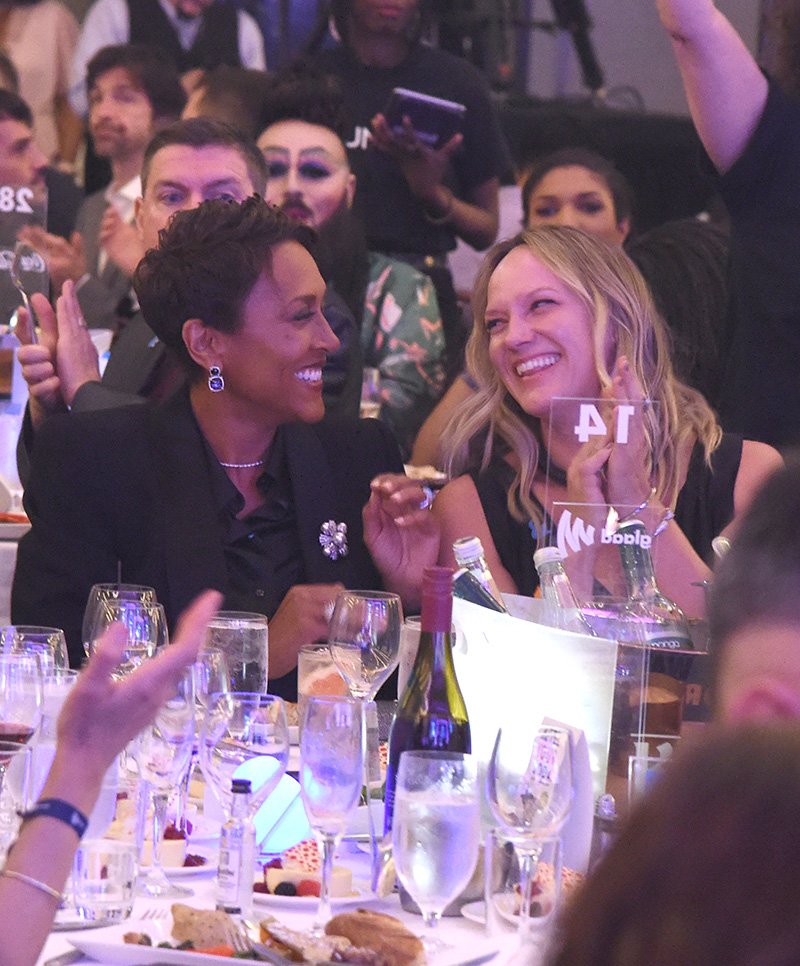 Robin Roberts and Amber Laign attend the 29th Annual GLAAD Media Awards at The Hilton Midtown on May 5, 2018 in New York City. I Image: Getty Images.
In an end-of-the-year message shared on her Facebook fan page, where she celebrated a year since recovering from a successful bone marrow transplant that saved her life, Roberts casually mentioned her "longtime girlfriend."
IN HER WORDS
The post featured an image of Roberts and her dog KJ, whom she welcomed into her home again 100 days after her transplant. The caption was a message full of hope and gratitude written by the television personality.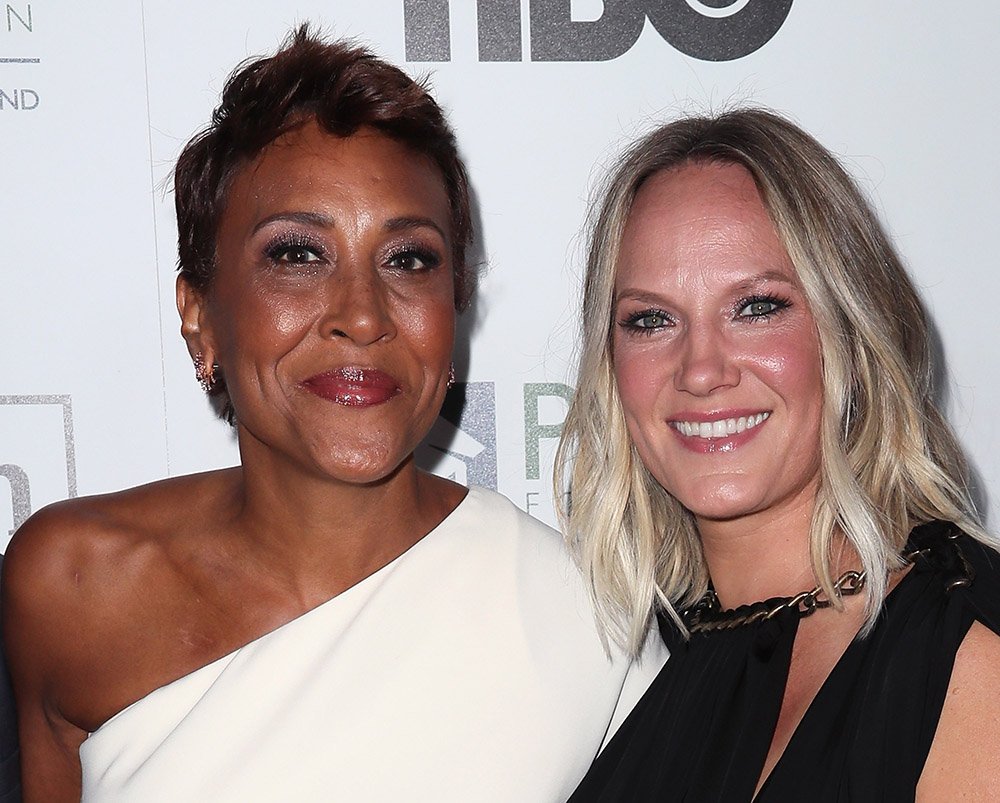 Robin Roberts (L) and partner Amber Laign attend the 2016 Point Honors Los Angeles Gala at The Beverly Hilton Hotel on October 1, 2016 in Beverly Hills, California. I Image: Getty Images.
She started by thanking God and the health professionals that made it possible for her to recover from a rare disease, as well as her sister Sally-Ann, who was her donor. Then she wrote:
"I am grateful for my entire family, my longtime girlfriend, Amber, and friends as we prepare to celebrate a glorious new year together."
Roberts finished the message by inviting everyone who read her message to "reflect on what you are grateful for too," and she wished them all "a Healthy and Happy New Year."
LONGTIME GIRLFRIEND
While Roberts initially didn't give further details about her partner of many years, the latter was quickly identified by the press as licensed massage therapist Amber Laign.
According to the information obtained by People at the time, Laign, a San Francisco Bay-area native, had been Roberts' girlfriend for a decade when the relationship was revealed.
Apart from receiving training in a variety of massages at the Swedish Institute, Laign once served as a sales representative for the clothing brand Berger & Stevens.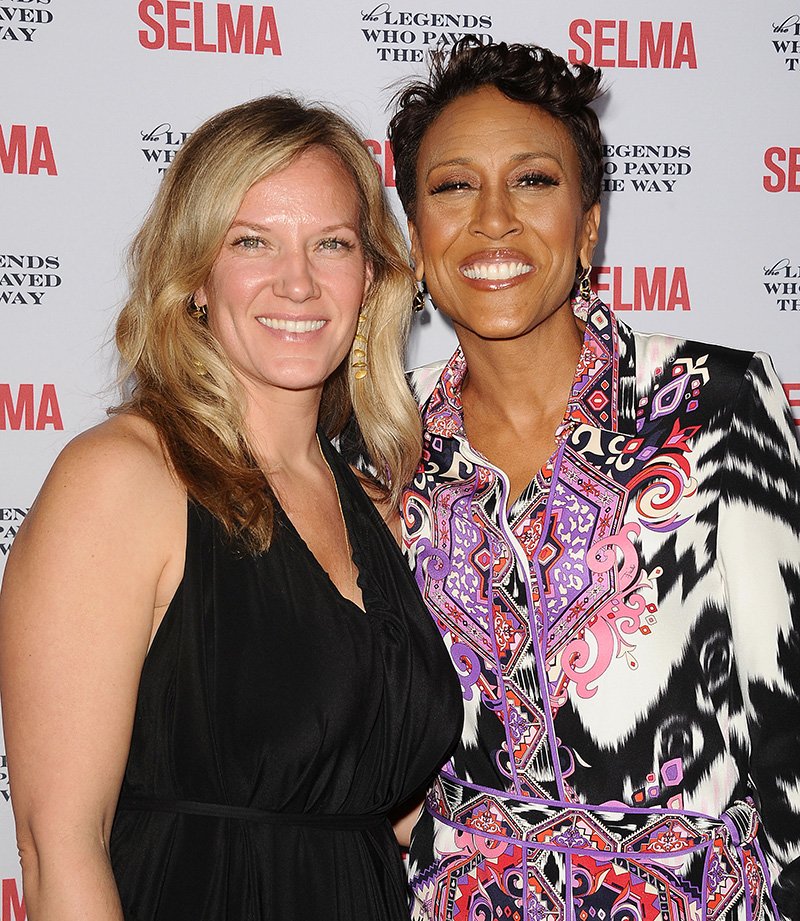 Amber Laign and Robin Roberts attend the "Selma" and the Legends Who Paved the Way gala at Bacara Resort on December 6, 2014 in Goleta, California. I Image: Getty Images.
She is also the co-founder of an essential oils business aimed at women fighting breast cancer or going through menopause, called Plant Juice Oils, as stated in her Instagram biography.
Even if Roberts made mention of her longtime girlfriend for the first time in the aforementioned Facebook post, she and Laign actually had attended multiple public events together without drawing any attention to themselves.
In 2013 only, prior to the announcement, Laign accompanied Roberts both to the ESPN's Arthur Ashe Award for Courage ceremony, where Roberts was honored, and Elton John's Oscars after-party.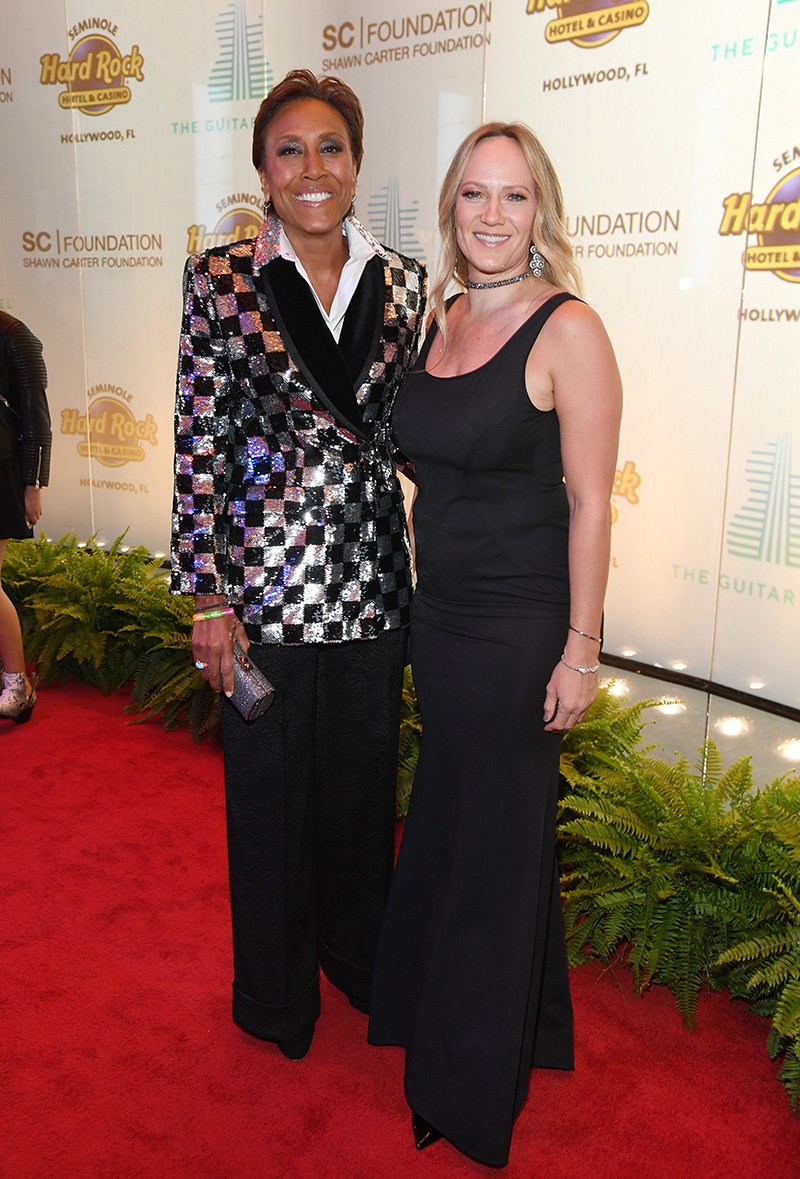 Robin Roberts and Amber Laign attend the Shawn Carter Foundation Gala at Hard Rock Live! in the Seminole Hard Rock Hotel & Casino on November 16, 2019 in Hollywood, Florida. I Image: Getty Images.
Both Laign and Roberts have the support of their respective families when it comes to their relationship.
"We are very, very happy for them. Her dad and I and the whole family are very happy and totally supportive," Laign's mother Andrea told Daily Mail when the relationship went public.
WHY NOT SOONER?
In April 2014, a few months after acknowledging her relationship with Laign, Roberts appeared on the "Ellen Show" with Ellen DeGeneres and shared more details, explaining what took her so long to come out.
As Roberts explained, Laign is not the kind of person that enjoys being in the spotlight (her Instagram account is still private), which made it more comfortable for the couple to be discreet about their relationship.
But when it came the time for Roberts to publicly count her blessings after her second considerable health scare, Roberts reportedly asked Laign for permission to thank her for her support in front of everybody.
"With Amber and me, there's no fuss. We're so happy. We've been happily in a relationship for 10 years and are looking forward to the next 10 after that," Roberts told AARP in 2015, happy to discuss her girlfriend in the open.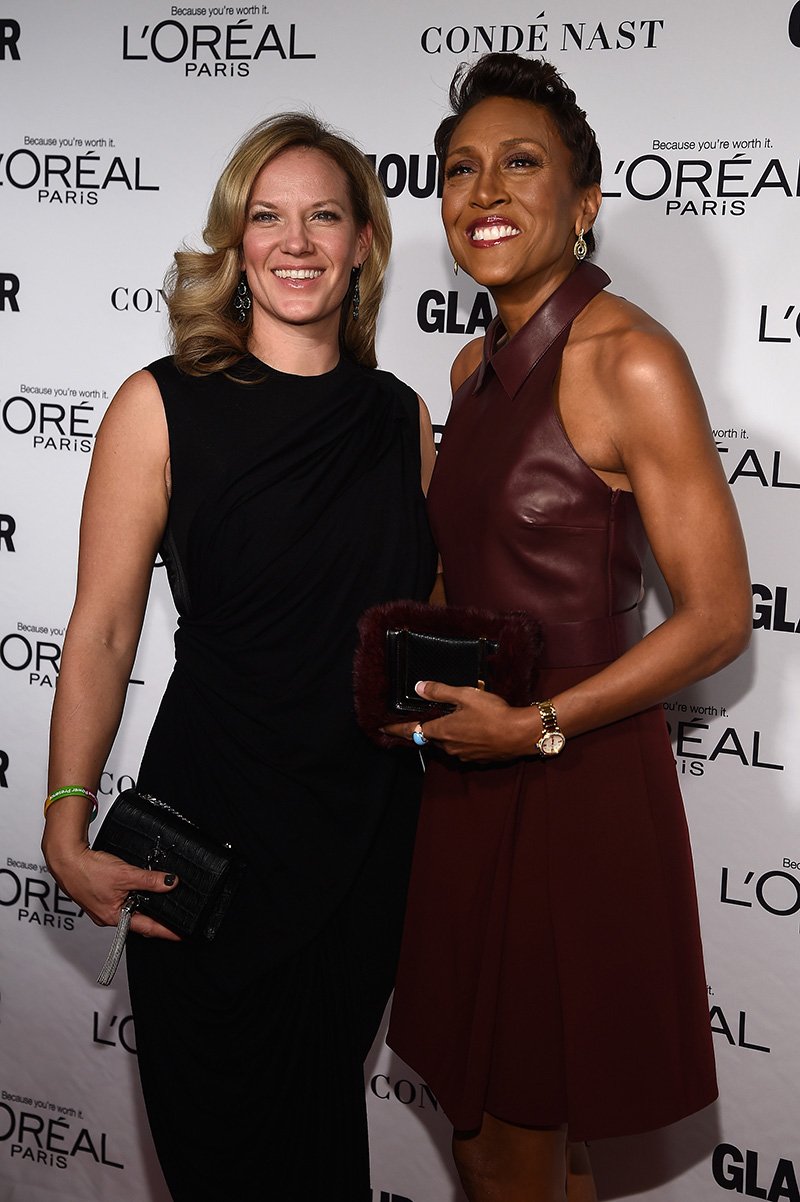 Robin Roberts (R) and Amber Laign attend the Glamour 2014 Women Of The Year Awards at Carnegie Hall on November 10, 2014 in New York City. I Image: Getty Images.
ROBERTS' HEATH SCARES
Laign has been with Roberts at least since 2005, which means that she has been by Roberts' side through the news anchor's two major health challenges, starting in 2007, when Roberts was diagnosed with breast cancer.
Even though she overcame the illness, complications from the use of chemotherapy arose in 2012, and Roberts had to take a leave of absence from "Good Morning America" to treat a rare blood condition.
Roberts developed Myelodysplasia, a blood disorder that prevents the bone marrow from functioning, and, when not treated, can turn into leukemia.
The only solution for Roberts was to get a bone marrow transplant, and, fortunately, she found a perfect match in her own sister Sally-Ann, and by February 2013, she was back on "Good Morning America."
WORKING FROM HOME
In 2019, rumors about Roberts planning to leave "Good Morning America" started to circulate. Still, it was later discovered that the misunderstanding had its origin in an Internet scam that claimed she had left the show to start a beauty line.
"It's a bogus ad… a total scam. I and other public figures have been subjected to this falsehood and hope to put an end to it soon," Roberts first warned on Twitter as early as August 2018.
Living in New York City, which was so terribly affected by the COVID-19 outbreak, and given the serious health issues that Roberts has gone through, she began self-isolating early.
But her commitment to "Good Morning America" hasn't wavered despite the pandemic, and on March 25, she started to co-host the show from home.
Please fill in your e-mail so we can share with you our top stories!