Robin Roberts from GMA Thanks Fans for Their Love & Support in Video Shared Ahead of Valentine's Day
"Good Morning America" co-host, Robin Roberts, shared a video on Instagram wishing everyone a happy valentine's day while also urging them to be grateful.
It is the month of love, and everyone is excited to wish their loved ones a Happy Valentine's day; they also get the opportunity to spend quality time with them.
Robin Roberts decided to wish her fans and loved ones via an Instagram Video. She sent best wishes to her fans, urging them to be thankful for the season of love.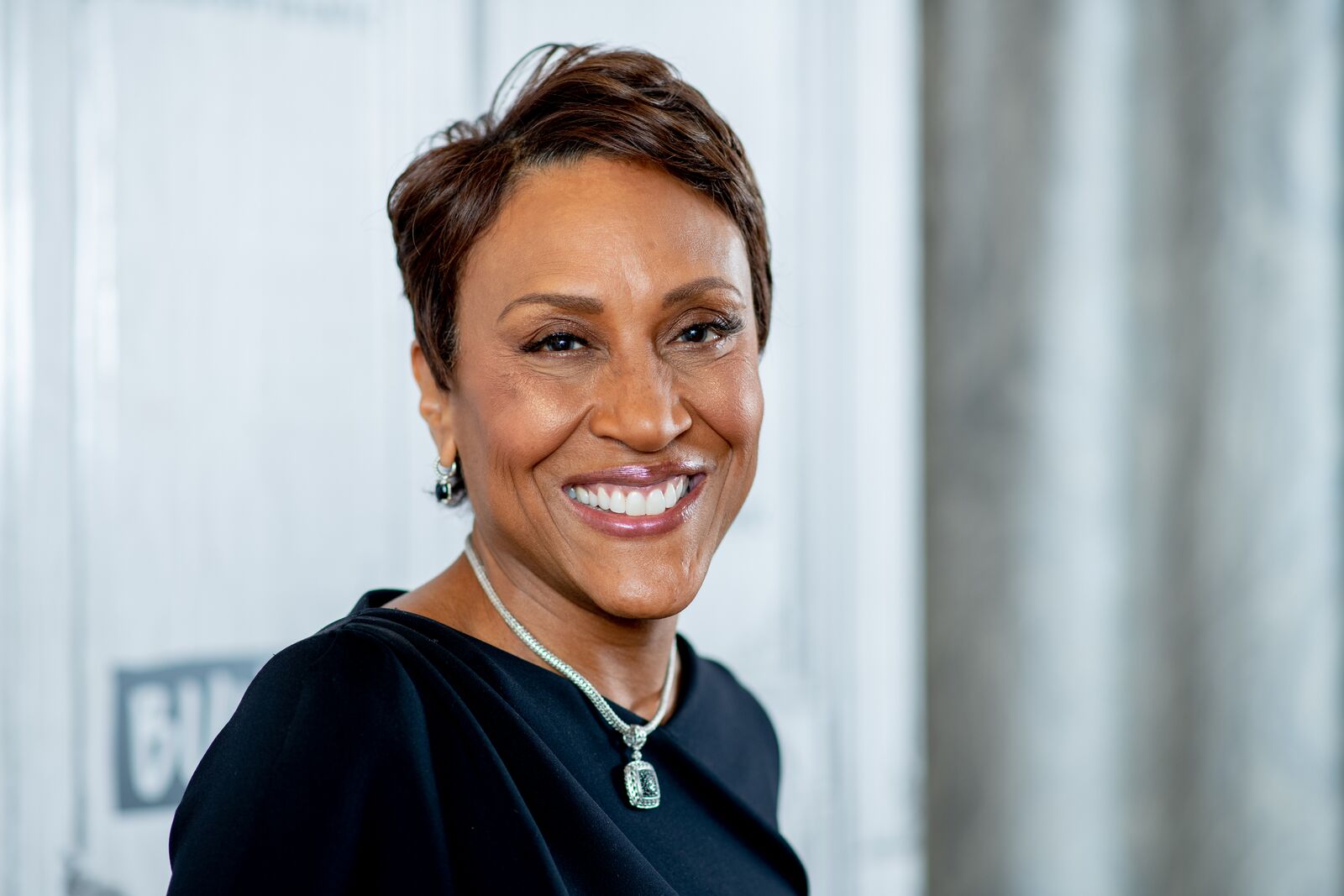 The video showed Robin with members of her crew and started with someone saying a short prayer before Robin turned around and spoke to the camera, saying there were still recovering from the hangovers of the Oscars.
The "Good Morning America" co-host acknowledged that, although they were tired, the event was worth it as they had a lot of fun and were thankful to be part of such an event. Robin captioned the video saying:
"#GlamFam and I have an #Oscars hangover but no complaints! ##HotMessStillBlessed #HappyFriday Eve."
She also alluded to the fact that the team was still recovering from the ups and downs of the Oscars following "GMA's" Oscars after-party, which started at 4 am.
Robin also went on to thank the fans for embracing and turning out for the event while urging those who viewed the video to say what they were most grateful for during the valentines period.
Coincidentally, Robin and her co-host, Michael Strahan, wore similar outfits.
Following Robin's advice, fans took to the comments section to share their thoughts and what they were most grateful for. Some expressed that they enjoyed valentine's day because of the love that came with it.
Others could not help but gush over how excellent the team was. Some fans commended them for their hard work and dedication while another said:
"This group brings me such joy. I could watch your squad for hours!"
GMA hosted its Oscars after-party at Hollywood's historic El Capitan Theatre. The show comprised a recap of the Oscars, including highlights of Robin's and her co-host post-Academy Award win interviews with Brad Pitt, Laura Dern, and Renée Zellweger among others.
It also featured a performance by Green Day, of their latest single, "Oh Yeah," as well as a handful of dancers that helped kick off the 8 o'clock hour.
For the Oscars red carpet, Robin wore a breathtaking gown that showed off her toned arms. Coincidentally, she and her co-host, Michael Strahan, wore similar outfits, and both were happy about the coincidence.
Robin, who has had to battle breast cancer, is exceptionally grateful and sees this valentine's period as a chance to show how thankful she is.