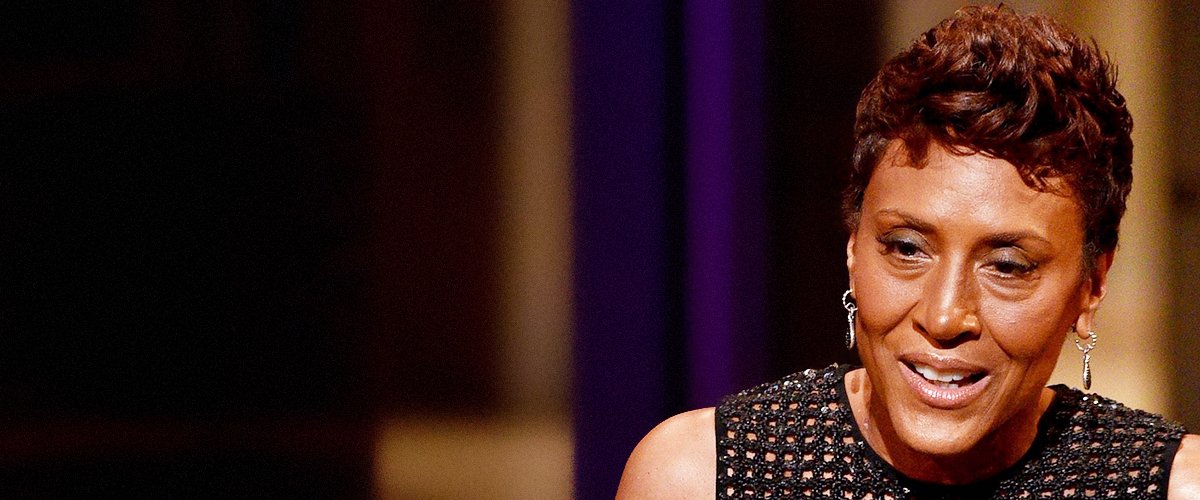 Getty Images
'GMA' Host Robin Roberts Talks about the Day She Found out She Had Breast Cancer
Journalist Robin Roberts, best known as one of the anchors on "Good Morning America," once opened up about the time she learned she had breast cancer.
Born in Tuskegee, Alabama, Robin is one of the most popular TV personalities in the US. Her career, which spans over three decades, has been very successful ever since she graduated back in 1983.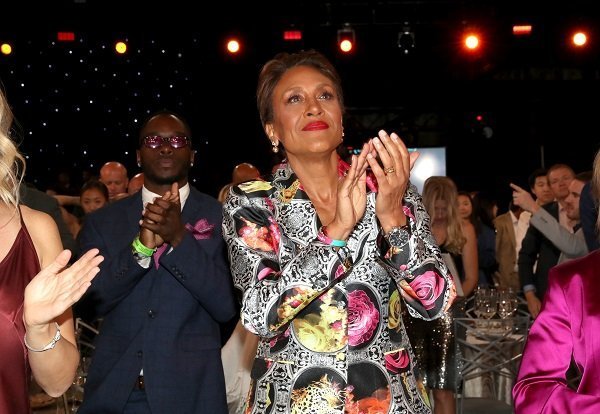 Robin Roberts on June 24, 2019 in Santa Monica, California | Source: Getty Images
ROBIN ROBERTS' SUCCESSFUL CAREER
The "GMA" anchor attended Southeastern Louisiana University. After receiving her degree in communication, she started working as a sports anchor and reporter for a Mississippi's news channel.
Due to her outstanding career, she moved from show to show, from channel to channel, and from city to city until she eventually joined ESPN as a sportscaster in February 1990.
Robin Roberts stayed in that channel for 15 years, where her catchphrase, "Go on with your bad self!" became famous.
In 1995, the journalist started working for ABC News as a featured reporter for "Good Morning America," a dream job for most newscaster in the US.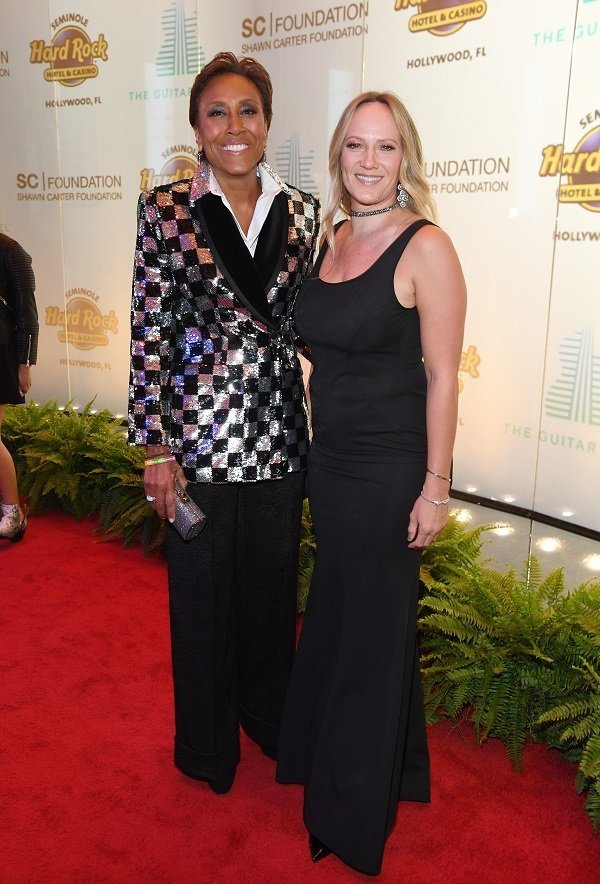 Robin Roberts and Amber Laign on November 16, 2019 in Hollywood, Florida | Source: Getty Images
ROBIN ROBERTS' RELATIONSHIP WITH AMBER LAIGN
Although everyone thought that her career couldn't get better, she was promoted to co-anchor in 2005! Nowadays, the "Good Morning America" hosts are Robin, Michael Strahan, and George Stephanopoulos.
As per her romantic life, she has been in a romantic relationship with Amber Laign since 2005. Robin Robert's partner is a massage therapist who prefers to spend her time away from the spotlight.
However, E! reported that Amber is 14 years younger than Robin and that each other's families have always been very supportive of their relationship
Amber Laign and Robin Roberts' romance underwent a challenging time in 2007 when the newscaster was diagnosed with an early form of breast cancer.
ROBIN'S FIGHT WITH BREAST CANCER
During a 2016 interview, she shared some details about the day she learned about her frightening diagnosis. Robin started saying it still takes her back, and that nobody expects to hear the phrase "you have cancer." She added:
"I don't smoke, moderate drinker, athletic. But cancer does not discriminate. Cancer doesn't care who you are, how rich, poor, what you look like. It can find you."
She further explained that, shortly after Joel Siegel passed away from colon cancer, she did a piece about his battle with cancer and how advocate he was for the importance of early detection.
Later that night, she found a lump in her breast after doing a self-exam. Thinking about Joel's situation, she immediately booked an appointment with a doctor, but it was months away.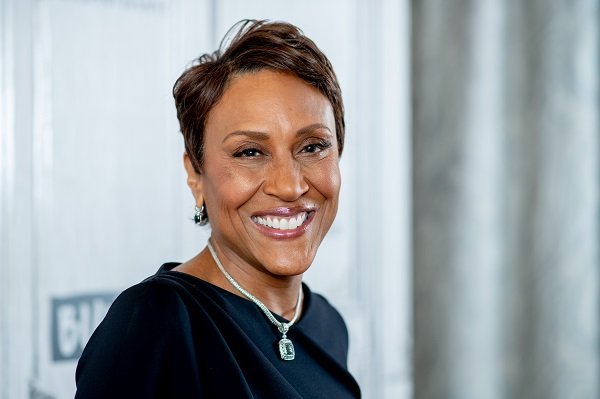 Robin Roberts on November 20, 2018 in New York City | Source: Getty Images
Robin eventually talked to Deborah Roberts, who gave her the number of her doctor and arranged an appointment with him. After a mammogram (which didn't show anything out of the ordinary) and an ultrasound, the doctor discovered an early form of breast cancer.
According to the GMA co-host, hearing him say those words out loud "was surreal." After doctors bombarded her with everything they had, Robin Roberts' cancer went into remission.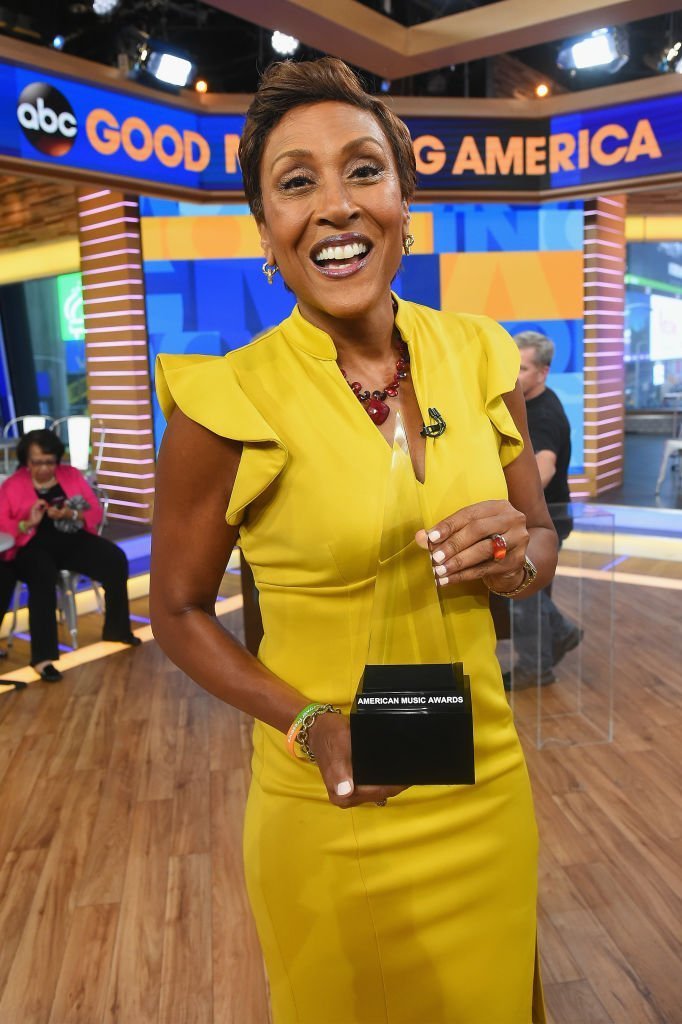 "Good Morning America" anchor Robin Roberts on October 12, 2017 in New York City | Source: Getty Images
ROBIN ROBERTS' MYELODYSPLASTIC SYNDROME
Unfortunately, the treatment that saved her life once put it in danger in 2012 when she was diagnosed with myelodysplastic syndrome, which is "a group of disorders caused by poorly formed blood cells or ones that don't work properly," as per MayoClinic.
In Robin's case, she contracted the illness as a complication of chemotherapy, and her bone marrow was suffering the most.
Starting in August 2012, she took a long absence from "Good Morning America." Robin got a bone marrow transplant from her sister and followed her doctors' advice, and eventually beat that illness, as well. On February 20, 2013, she reappeared on "GMA."
Nowadays, Robin Roberts is in a much better place in terms of her health. In 2014, she released a book named "Everybody's Got Something," wherein she wrote about her experience.
Please fill in your e-mail so we can share with you our top stories!