Michael Strahan from 'Strahan, Sara and Keke' Posts Photo with His Children on Thanksgiving Day
GMA star, Michael Strahan, shared a lovely snapshot of his family in celebration of Thanksgiving day and his fans couldn't get enough.
Thanksgiving was quite the family affair for the "Strahan, Sara and Keke" co-host, Michael Strahan, as seen from his recent post. The photo which was shared on Strahan's Instagram page featured all his kids wearing adorable smiles for the camera.
The image was taken outdoors with the ocean as a backdrop and in the accompanying caption, Strahan gushed about how much he was thankful for his "beautiful and incredible FAMILY."
As reported by Good HouseKeeping, Strahan, who rarely shares photos of his children dazzled fans with an enchanting snapshot of his twin daughters at the "Nickelodeon Kids' Choice Sports Awards back in July.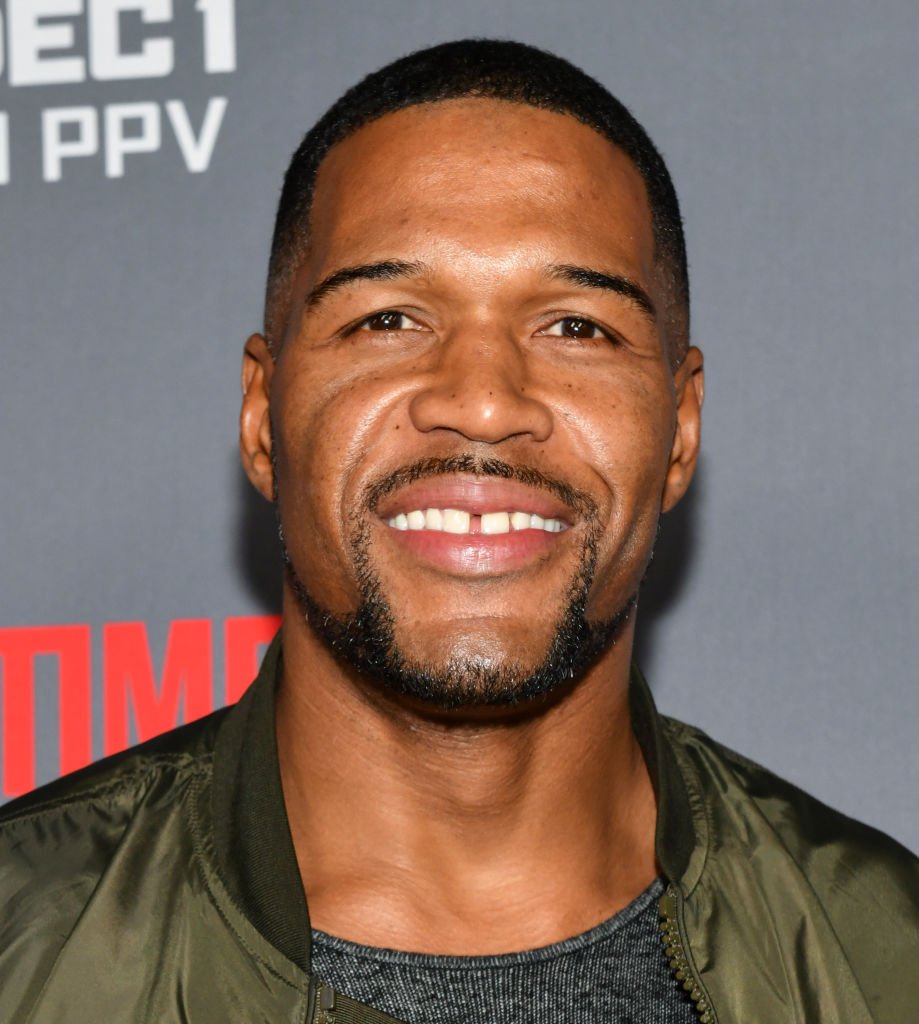 In the photo posted on Instagram, the twins, Isabella and Sophia looked pretty alongside their dad and basketball star, Zion Williamson. In the caption, Strahan joked that his girls wanted to kick him out of the frame but he refused.
In reply to the GMA host's caption, co-host, Paula Faris lightly commented:
"They could always crop you out."
Michael Strahan once spoke about raising his kids during an interview with PEOPLE. He said that although the twins and their other siblings were raised apart from one another, they had a close-knit sibling relationship.
The ex-sports star added:
"My kids give me strength; I love being with the kids. To me, it's all about family, now more than anything."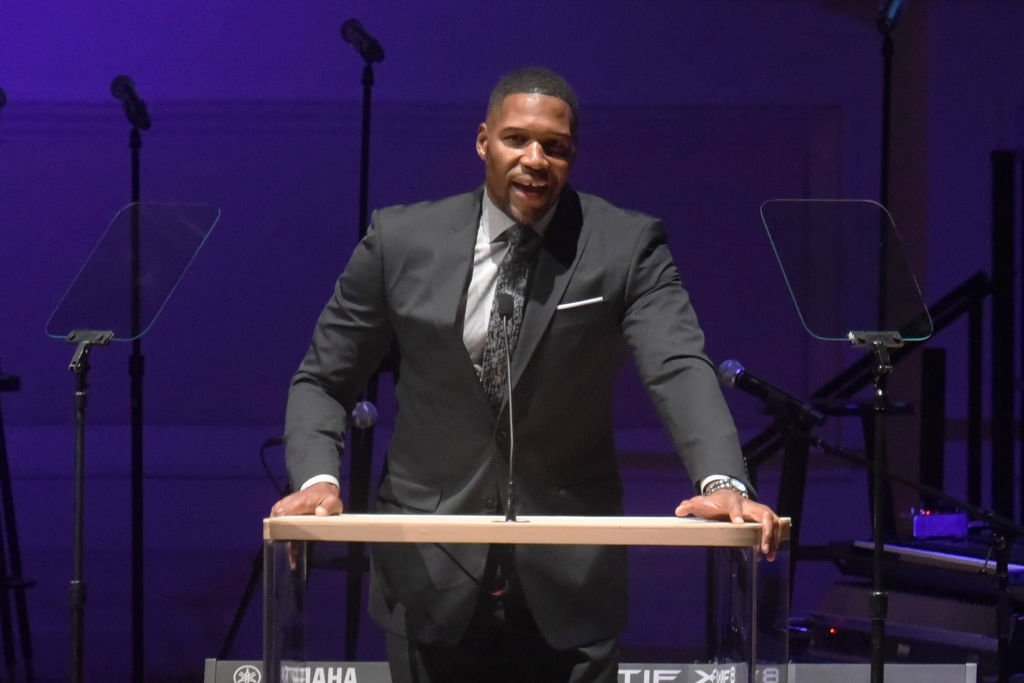 Strahan shared some facts on how he raised his kids even though they are all from different women. Although his four children are from his ex-wives, Wanda Hutchins and Jean Muggli, the celebrity dad made sure that his kids did not have a strained relationship.
He said:
"I think a lot of times when you split, people assume that the mother is supposed to take responsibility for the kids. But from day one, it was very important for me to be active, to be a part of their life."
Parenting for Strahan, however, is also about  receiving as the star once mentioned that he had learned a great deal from his children The celebrity said that with his kids, he was constantly reminded to have fun and "be allowed to be yourself and act like no one is watching"
Strahan also added that he keeps learning from his kids with eagerness.
 As
reported
by Pop Culture, Strahan's eldest children from his first marriage are Tanita, 27, and Michael Jr., 24. Tanita is an artist who continually shows off her talent on social media. 
The twins, 15, are from Strahan's second marriage and living their best lives with daddy.
The girls once enjoyed a session on GMA, where they chatted about the latest slangs used by kids. Michael Jr. has also appeared on the show.