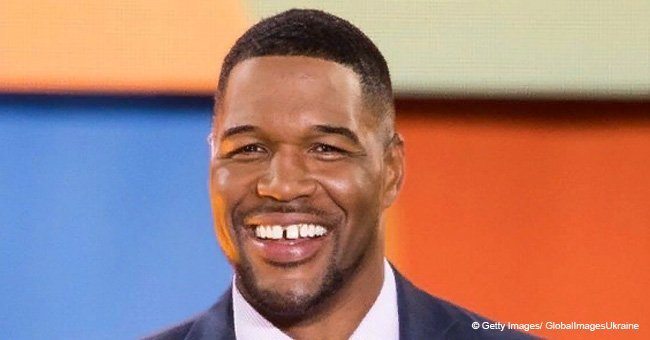 Michael Strahan has four beautiful children who look so much like him

- Celebritist brings you news from PEOPLE as we share with you rare photos from Instagram of Michael Strahan and his four beautiful kids.
- Though from different mothers, they all look so much like their dad and it's so amazing to see the sports star looking affectionate in the photos.
- The 46-year-old dad even went ahead to give parenting advice to other parents out there.
He is very popular as a former Giants defensive and this makes it really sweet to see him looking just like any other parent on a vacation trip with his kids.
The former 'Live with Kelly' co-host had his first two kids with his first wife, Wanda Hutchins, and his twin daughters with Jean Muggli whom he married in 1996.
And although he has been known to have a 'straying eye' when it comes to relationships, it is very delightful to see him in parenting mode and even giving advice!
The proud dad showed off pictures of his beautiful children on their adventurous trip.
One of the photos showed them in an open-roof truck in a jungle.It looked like so much fun! They all looked happy and excited on their jungle trip, thanks to their adventurous dad.
The star has four kids: 26-year-old Tanita, 23-year-old Michael Jr. and 14-year-old twins Sophia and Isabella
According to sources, Strahan's kids have been instrumental in teaching him some life lessons.
Michael attributes his willingness to grow as a parent to two people in his life: his mom and dad. Strahan went on to offer new parents one piece of advice - enjoy time as a parent 'as much as you can' while trying to be cautious and embrace the shut-eye too.
Will you take Strahan's parenting advice?
Source:
Please fill in your e-mail so we can share with you our top stories!