Donald Trump Jr and His Kids Watch NASA SpaceX Launch in a Rare Family Outing
On Wednesday, Donald Trump Jr. took his children to go watch the launch of NASA's SpaceX. He took to social media to share images of them smiling together while posing for photos.
Trump Jr. was lucky enough to be able to visit NASA for the planned SpaceX launch even though it had to be rescheduled for Saturday. Taking to his Instagram caption, Trump Jr. wrote: "Went down to watch the NASA - Space X launch."
He added how they, however, didn't get to see the launch because it was postponed due to the weather. The event has been rescheduled to Saturday, May 30, 2020.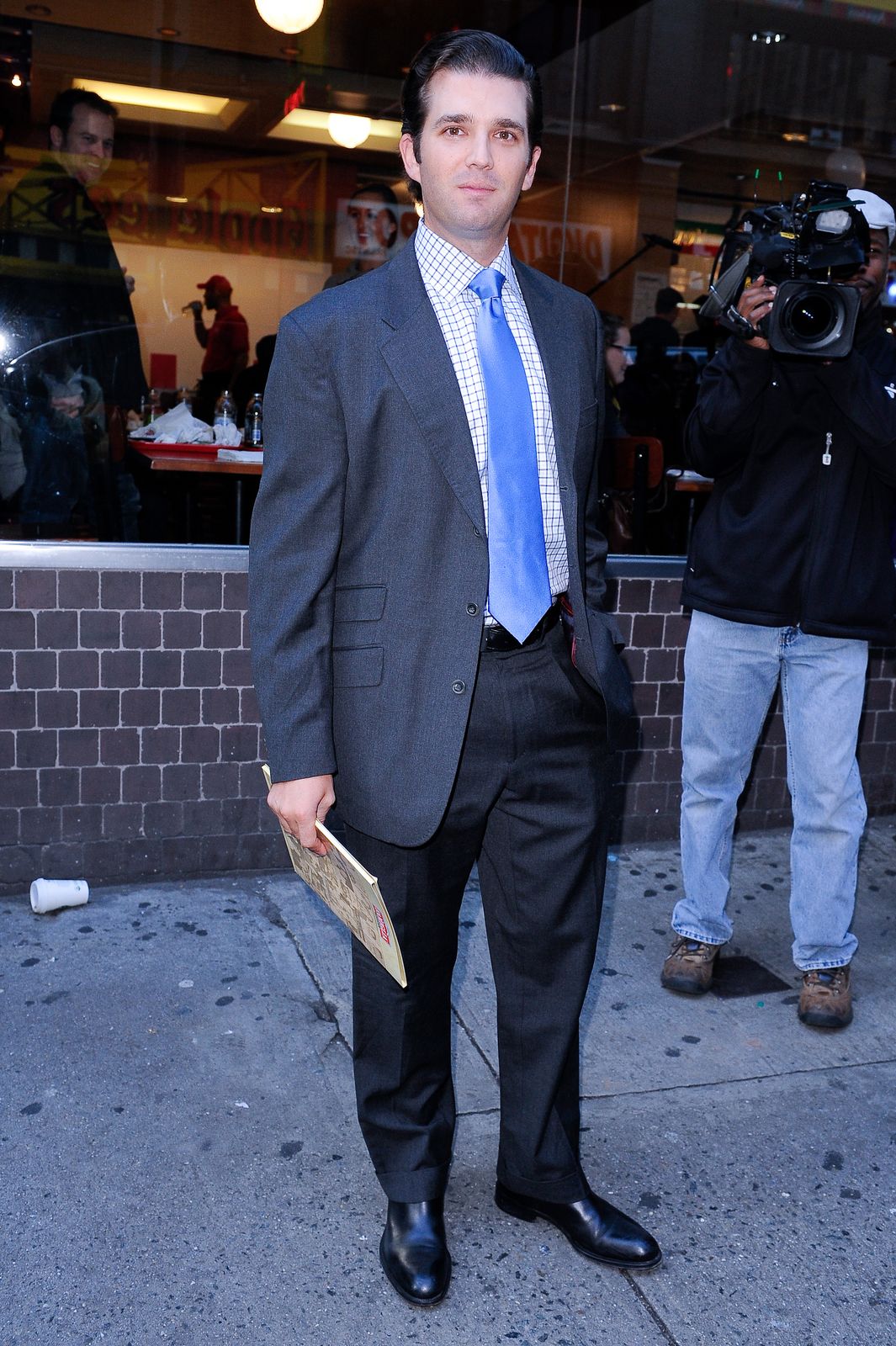 TAKING KIDS TO LAUNCH
The president's son noted: "But I got to bring the Smurfs to see something special." He added how he still looked forward to seeing the "historic moment happen" when it was possible.
The launch would be NASA and SpaceX's first crewed space mission to be launched from the US, with the last one being in 2011. The event would occur with American equipment as well.
TRUMP JR.'S EX-WIFE
The launch was called off for the day, less than 20 minutes before scheduled liftoff from the Kennedy Space Center in Florida. It's set to happen at 3:22 p.m. this weekend.
Last year, Trump Jr. celebrated Thanksgiving with his family at Mar-a-Lago in Florida. The event included his ex-wife, Vanessa, and their five children.
HIS CHILDREN
His girlfriend, Kimberly Guilfoyle, also attended with her son Ronan. The businessman and Vanessa are parents to Kai Madison, Donald John III, Tristan Milos, Spencer Frederick, and Chloe Sophia.
WHAT DOES DONALD JR. DO
Judging from the images, Trump Jr. only took his three youngest children to the launch. He is the Trump Organization's Executive Vice President of Development and Acquisitions and also acts as a boardroom advisor on "The Apprentice."
TRUMP JR.'S DIVORCE
Last year February, the president's eldest son and his wife released a joint statement revealing how they'd finalized their divorce agreement. The pair shared that they'd completed their divorce "at the end of last year."
The couple was married in November 2005 and was together for more than 13 years.