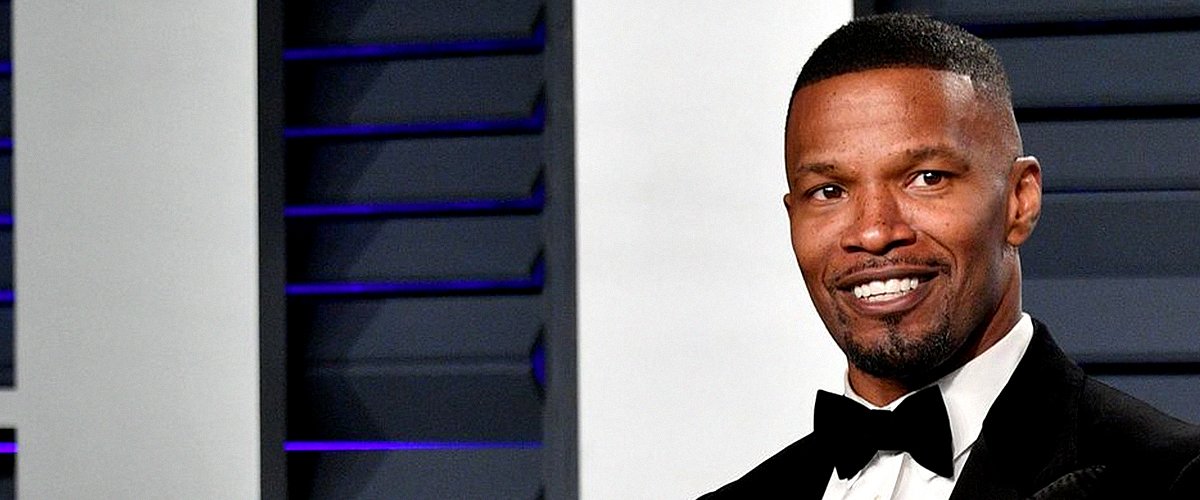 Getty Images
Jamie Foxx's Daughter Hates Him Hanging out with Younger Girls — Inside His Role as a Father
Jamie Foxx, best known for "Django Unchained," once admitted that his daughters, including actress Corinne Foxx, hated the fact that he dates younger girls.
Born in 1994, Corinne has been in the spotlight from a very young age, accompanying her dad to several red-carpet events and award ceremonies.
He ran into some of Corinne's friends right in front of one club.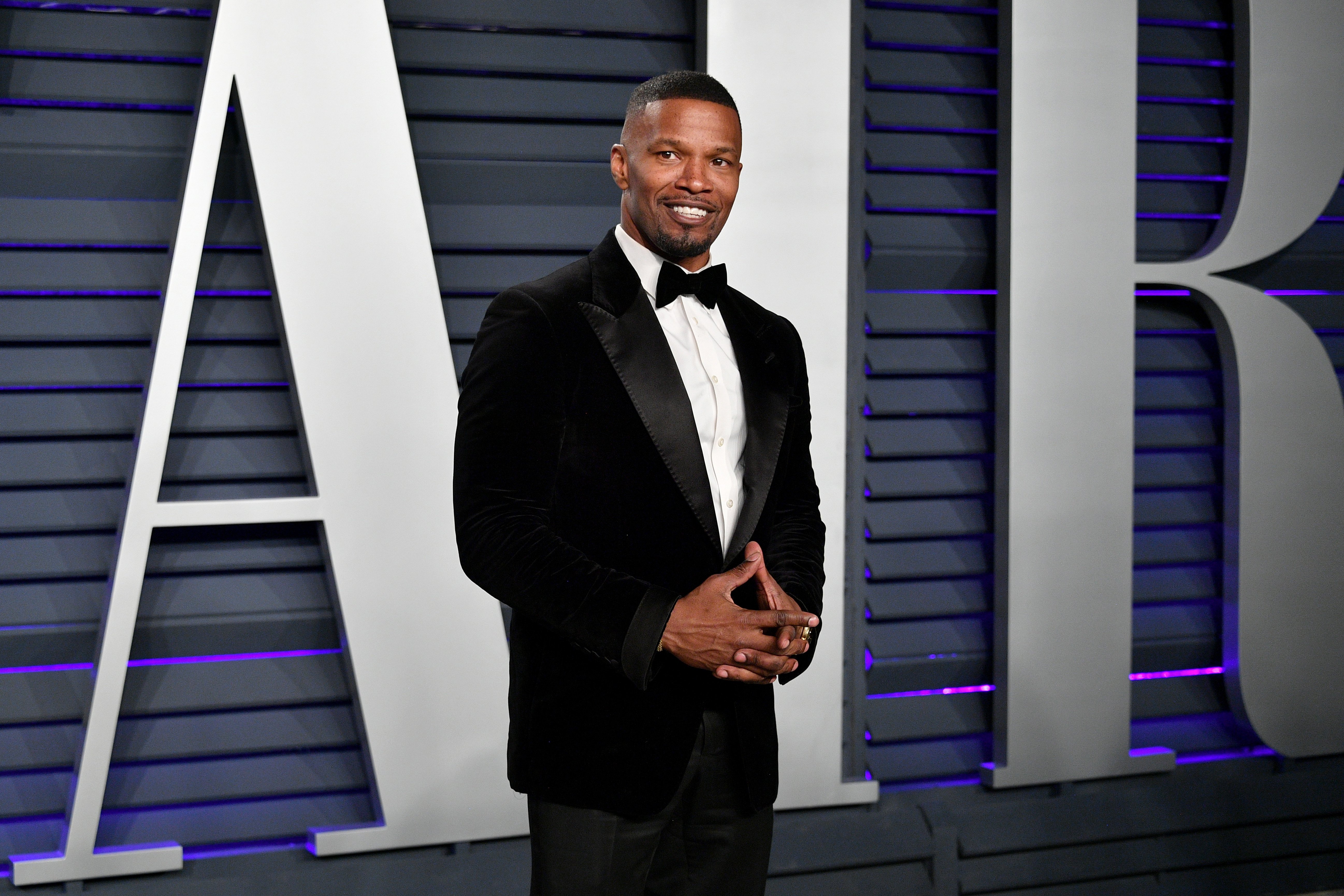 Jamie Foxx on February 24, 2019 in Beverly Hills, California | Photo: Getty Images
CORINNE FOXX'S MOTHER
For years, the identity of her mom was nothing short of a mystery, as Jamie never mentioned her in public. In 2016, though, it was revealed that Corinne's mom was Connie Kline.
The young actress herself made it clear after she uploaded an old photo that showed Connie wearing a military uniform. Her post was her way to honor her mother for serving in the US Air Force for five years.
In the caption, Corinne Foxx wrote that her mother's "strength, perseverance, and endurance" inspired her every day.
Coming back to her father, even though Jamie is 52 years old, he is blessed with fantastic genetics that makes him look a lot younger than he really is. Apart from that, he is a very energetic, funny, and charismatic man.
SHE HATES WHEN JAMIE FOXX GOES TO NIGHTCLUBS
During a 2017 interview with Graham Norton on his show, the "Ray" actor pointed out that people think that he is younger because he usually goes out with younger people, naming Kanye West as one of them.
He also said that he still likes going out to night clubs with his friends, where he usually meets women that are much younger than him. Jamie Foxx's daughter, however, is not as thrilled as him. In fact. Corinne Foxx "hates it."
The actor admitted that he hates going to nightclubs in Los Angeles, though, and recalled one of the times that he ran into some of Corinne's friends right in front of one club, so he didn't enter.
Since Jamie is also a DJ, he is quite familiar with clubs and has plenty of stories of him and younger women in there. The one he chose to tell Graham on the show is hilarious.
One night, he saw two young ladies dancing by the DJ booth, so he asked them their age. Much to his surprise, they were 22 and 23 years old. The comedian said:
"Then the girl asked me how old I was. When I told them how old I was, you would've thought that I told them I had a terminal disease."
JAMIE IS A PROUD DAD
Back in 2019, Jamie attended the Los Angeles premiere of "47 Meters Down: Uncaged." The film has a special place in his heart because it was Corinne's big-screen debut.
Talking to Extra, the actor admitted that he was so excited about his daughter's career that he had been crying. Holding back his emotions, Jamie said that Corinne had to learn how to scuba dive for the movie.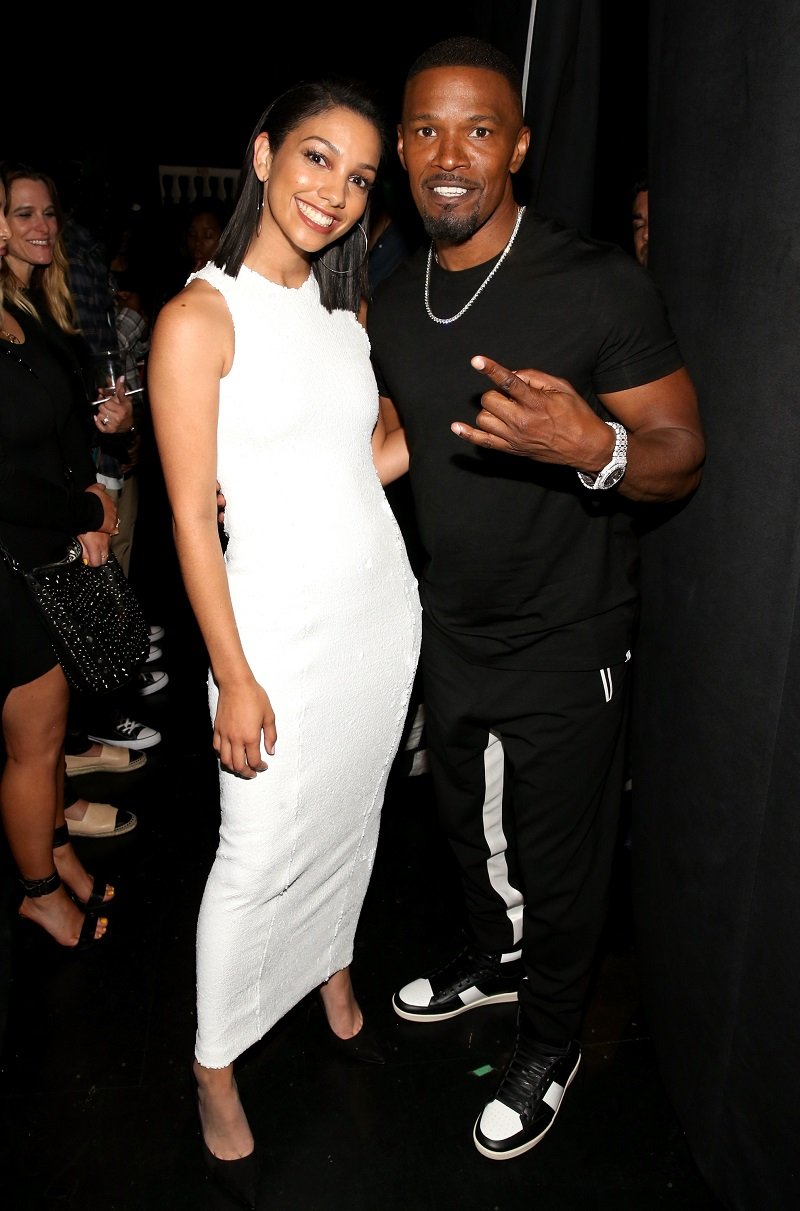 Corinne Foxx and Jamie Foxx on June 24, 2018 in Los Angeles, California | Photo: Getty Images
He also pointed out that his daughter never got carried away by his father's wealth and success, even telling him from a very young age that she wanted to go to college. Corinne also opened up about embracing her relationship with her dad:
"I used to shy away from my last name. I really wanted to create a career for myself. [But] I've learned to embrace it in the last few years."
Nowadays, Corinne is a very promising actress who is expected to appear in at least two projects in the near future: "Safety," a drama directed by Reginald Hudlin, and "All-Star Weekend," a comedy directed by Jamie Foxx himself.
As per the star's youngest daughter, Annalise Bishop, she made headlines last year after going to Disneyland with both of her parents, proving that Jamie and his ex, Kristin Grannis, were amicable exes.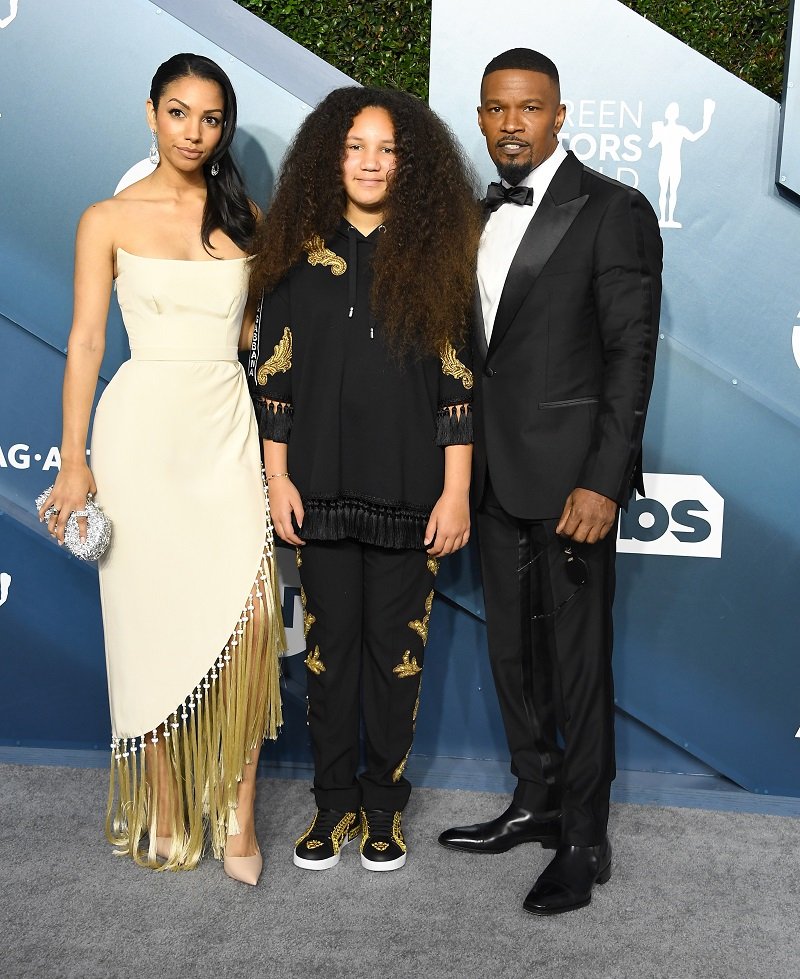 Corinne Foxx, Annalise Bishop and Jamie Foxx on January 19, 2020 in Los Angeles, California | Photo: Getty Images
At the moment, Jamie Foxx's love life is a mystery. He supposedly had a relationship with actress Katie Holmes for years, but they never confirmed it in public. One thing is clear, though, he is a very proud and loving dad.
Please fill in your e-mail so we can share with you our top stories!