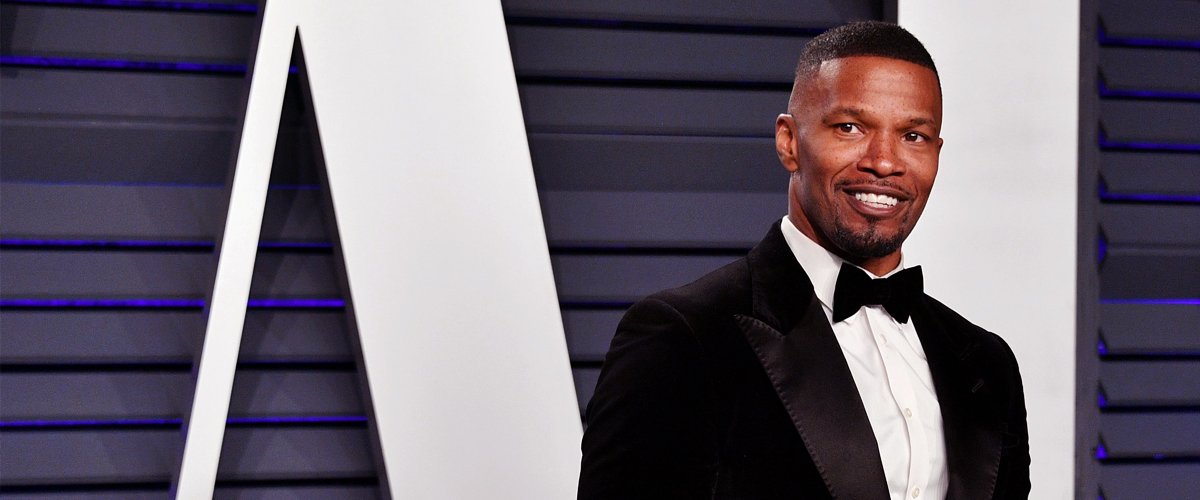 Getty Images
Jamie Foxx Once Opened up about Keeping His Relationships Private, Including the One with Katie Holmes
Jamie Foxx is known for keeping his romantic life away from the spotlight. His relationship with Katie Holmes was not different, but he had previously opened up about why he does it.
Even though it is hard to tell for sure, Jamie and Katie's love story apparently began in 2013, one year after the "Dawson's Creek" star and her ex-husband Tom Cruise got divorced.
It was reported that Katie and Jamie parted ways in August 2019.
SPECULATIONS ABOUT JAMIE FOXX AND KATIE HOLMES' RELATIONSHIP
The dating rumors were triggered after the couple was seeing dancing together at the 4th Annual Apollo event in the Hamptons Benefit in 2013. Apart from that, it was reported that the "Django Unchained" actor used to spend a lot of time in her NYC apartment.
Shortly after that, Jamie shut down the speculations, even labeling them as "hilarious" because all they did was dancing at a charity event like the rest of the people who were there.
However, several people doubted what he said because back in 2012, one year before he was romantically liked to Katie, he told ET that he liked keeping his relationships private. He said:
"I like to stay quiet with anyone that I'm dating, that I'm really, really dating. I feel like this: if there's somebody that you're dating, the worst thing you could do is let [the cameras] touch it."
PHOTOS OF THE COUPLE
In 2015, news about their alleged romance hit the Internet once again after a photo apparently showed Katie and Jamie holding hands in his home recording studio.
The actor remarked that they were nothing but friends, and pointed out that the society and the social media world were thirsty to find "any story."
Around the same time, he was in an interview with Hot 97 wherein he confessed to keeping everything significant to him away from the spotlight and that, "if it's really real, you don't need to promote it."
A year later, a rumor about Jamie Foxx and Katie Holmes being secretly married started circulating on the Internet. This time, it was the actress herself who put a rest to them, saying that she was not married.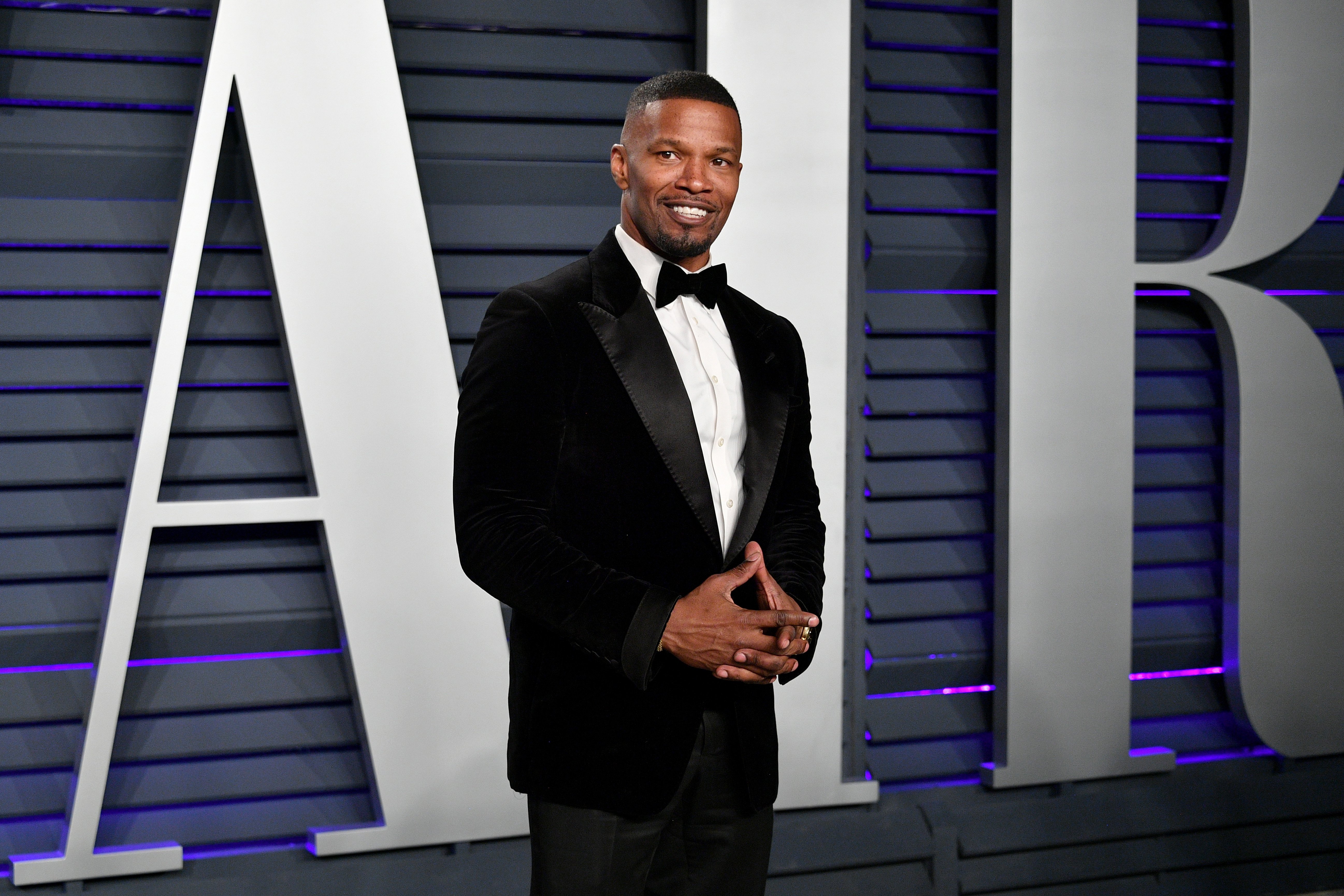 Jamie Foxx on February 24, 2019 in Beverly Hills, California | Photo: Getty Images
In September 2017, the couple made headlines everywhere after a photo showing them walking at the beach in Malibu, California, was shared online. The pair were holding hands and enjoying the weather.
People considered that 2017 was the year when the couple would finally acknowledge their romance, especially after they attended the same public event.
GOING TO EVENTS TOGETHER
It happened in December when the actor hosted the Prive Reveaux eyewear flagship store launch in Times Square, New York. Katie reportedly spent half an hour at the event, and Jamie joined her for a while, but was focused on hosting.
From that point on, they started attending some other events together but would always keep the PDA to the minimum. In January 2018, for instance, Katie Holmes and Jamie Foxx' attended the Clive Davis and the Recording Academy's Pre-GRAMMY Gala in NYC.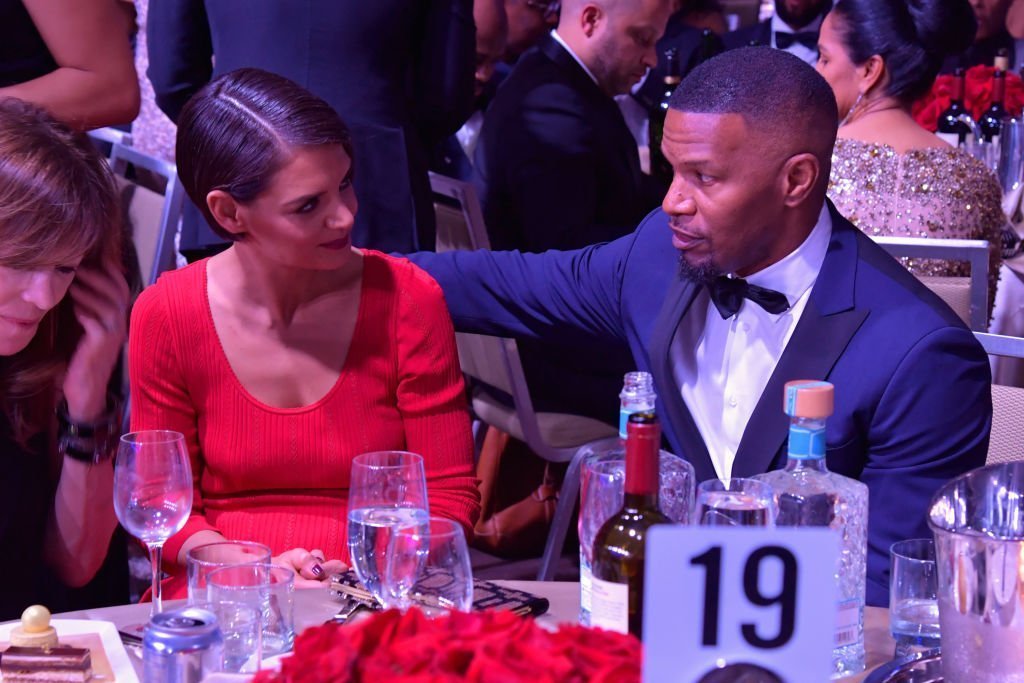 Katie Holmes and Jamie Foxx attend the Clive Davis and Recording Academy Pre-GRAMMY Gala in January 2019 in NYC | Photo: Getty Images
Initially, they didn't sit together. A while later, they supposedly got closer and couldn't stop laughing and goofing off.
Their first official public appearance together took place in May 2019 on the red carpet of the Met Gala. Even though they didn't arrive at the same time, they took photos together.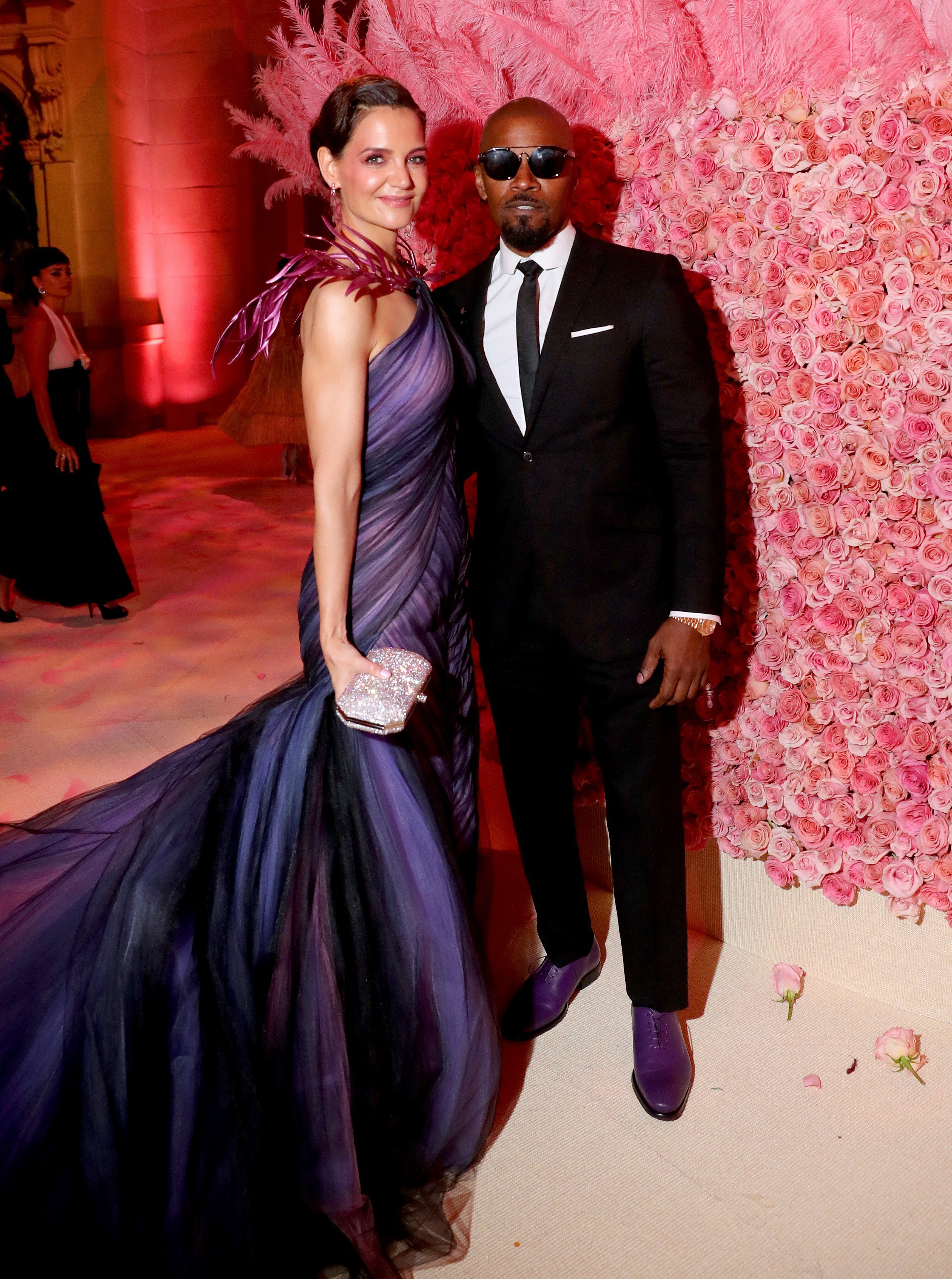 Katie Holmes and Jamie Foxx on May 06, 2019 in New York City | Photo: Getty Images
PARTING WAYS
Jamie Foxx's daughter, Corinne, talked to People about her father's relationship with the actress, saying that they were "so great" and that Katie was always "so chic."
Unfortunately, it was reported that the couple parted ways in August 2019. The reason behind their decision is unclear, and as expected, neither Katie nor Jamie has talked about it.
At the moment, it is hard to tell whether they are single. Last year, the actor was romantically linked to singer Sela Vave after photos showed them holding hands. He shut down the rumors in an Instagram video claiming that they had a mentor and mentee relationship.
Jamie Foxx also criticized people for having a double standard as nobody said nothing when he mentored male musicians like Nick Cannon and Ed Sheran. However, when he did the same with a woman, "they try to make it something else."
Please fill in your e-mail so we can share with you our top stories!