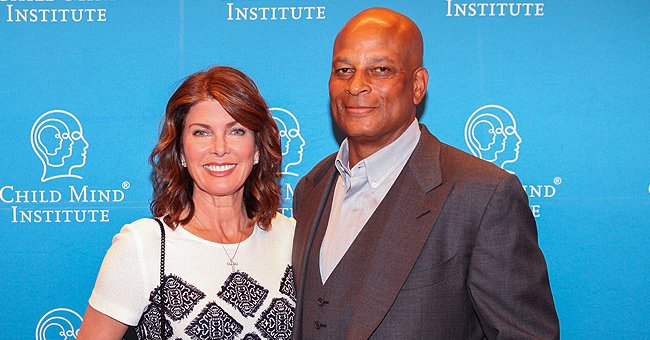 Getty Images
Meet NFL Star Ronnie Lott's Wife Karen Who Is a Former Actress and the Mother of His Kids
NFL star Ronnie Lott has been married for 29 years — she's the mother of his kids, and here's all you need to know about her.
Ronnie Lott and his wife, Karen, are veterans when it comes to marriage — the pair have been together for close to three decades and are still going strong. The NFL star is fond of sharing moments with his family on his social media pages.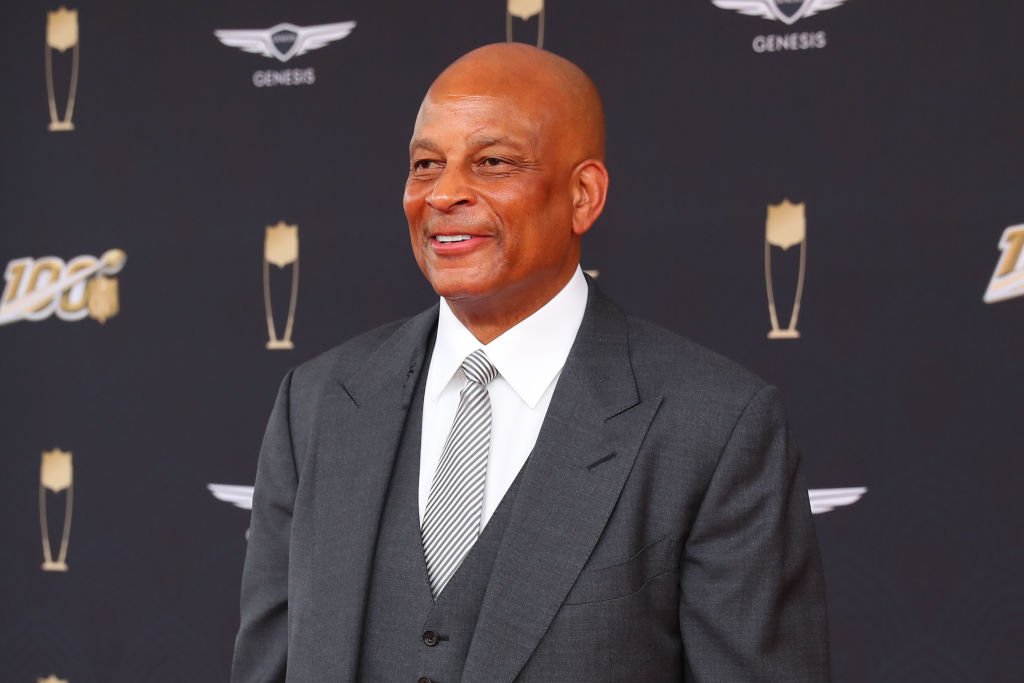 Ronnie Lott poses prior to the NFL Honors on February 1, 2020. | Photo: Getty Images
Last year Halloween, the 61-year-old retiree, took to his Instagram page with a heartwarming photo that featured him next to his wife, who had a baby dressed as a miniature dinosaur in her arms.
Ronnie's son, Ryan Nece, and his wife joined the couple — they were also dressed as dinosaurs. Ryan is the NFL star's son from a previous relationship. Ronnie captioned the photo:
"Loved Halloween with my grandbaby!"
Aside from Ryan, Ronnie has three other children with his wife, Karen. The three kids, Hailey, Isaiah, and Chloe, are all grown-ups, and they adore their father.
The eldest of the three, Hailey, co-hosts a noteworthy podcast with her father, where they talk about a range of things, including their experience as a family. Last year, she took to her Instagram page to reveal the contents of their latest podcast episode.
Ronnie retired in 1995 due to injuries he'd amassed over the course of his career.
Hailey shared a throwback photo of her parents, and in her captions, she revealed that on their latest release, they talked about the first Super Bowl she could recall going to with her dad.
Later on, she once again joined her dad to interview her mom for a new podcast session that talked about "the role acceptance plays in relationships."
The proud daughter shared a picture she took with her parents during the interview. The photo featured Hailey seated between her parents with happy smiles on their faces.
Ronnie Lott was the San Francisco 49ers' first-round draft pick. His first season in the NFL saw him lead a young secondary that aided the 49ers Super Bowl XVI win.
He is recorded as the second rookie in NFL history to return three interceptions for touchdowns. His exceptional play led to him finishing second to Lawrence Taylor, for Rookie of the Year honors.
Ronnie retired in 1995 due to injuries he'd amassed over the course of his career. He remains a legend and is treated as one.
In 2018, he returned to his alma mater, Eisenhower High, to celebrate the grand opening of the new stadium named in his honor. He was accompanied by his wife, parents, and siblings.
Please fill in your e-mail so we can share with you our top stories!