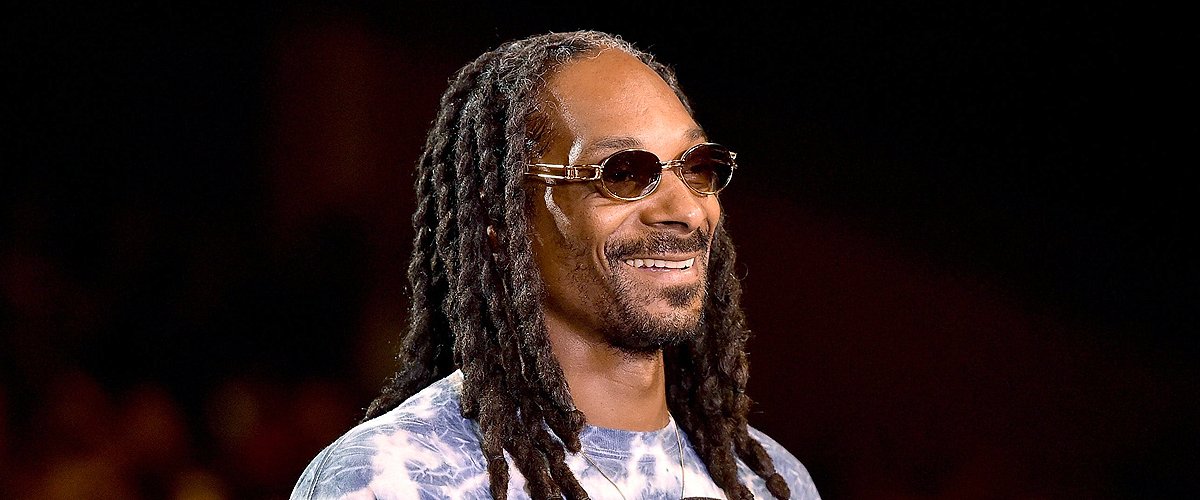 Getty Images
Corde Broadus and Soraya Love Are Doting Parents — Meet the Mom of Snoop Dogg's Granddaughter
Corde Broadus, one of the children of rapper Snoop Dogg, has been in a relationship with Soraya Love for years. Unfortunately, their son, Kai, passed away ten days after he was born.
Born in 1994, Corde, also known as Spanky Danky, is Snoop Dogg's eldest son. He began to expand his family when he was only 21 years old, as he and then-girlfriend, Jessica Kyzer, welcomed a boy named Zion.
His baby boy died in his arms.
CORDE BROADUS' CHILDREN
His current partner, Soraya Love, is a spiritual guru who frequently posts videos on her YouTube channel for her over 3,000 subscribers.
It was through a YouTube video that Soraya and Corde announced that they were expecting their first child together.
Snoop Dogg, Shante Taylor, and children Corde Broadus, Cordell Broadus and Cori Broadus on June 30, 2013 in Los Angeles, California | Photo: Getty Images
Posted in April 2018, the seven-minute clip showed the couple in what seemed to be a bedroom talking to their followers about how excited they were for their upcoming baby.
Although they didn't know the gender of their kid at that point, they had already chosen a name: Elleven. Soraya confessed that, since it would be her first time as a mother, she didn't know anything about taking care of a child.
She then asked for her boyfriend's advice, and he told her to relax and flow with the experience. He also pointed out that a lot of parents were too focused on trying to make their children grow up the right way, but:
"It's really not up to you. All you can do is give them the tools, but how they use the tools is up to them. So, don't really stress about the things you can't control."
THE COUPLE'S FIRST CHILD
Soraya thanked Corde for his wise words and sent a message to their future child, letting her know that they were eager to meet her and to love and accept her for what she wanted to be.
On August 17, 2018, Corde Broadus' daughter, Elleven, was born. The proud dad took to Instagram to share the news of the birth with his followers, claiming that Soraya didn't take any drug to make the process less painful.
Sadly, things have not always been easy for the young couple. They welcomed their second child, a boy named Kai Love, on September 15, 2019. Unfortunately, he passed away only ten days later.
In another video uploaded to Soraya's YouTube channel, she appears to be making a speech about the loss in front of a small audience where she confessed that Kai changed her soul during his short time on Earth.
MOURNING KAI'S PASSING
After pointing out that loss was a painful thing to experience, she told everyone to always remember that God sees the full circle while we only see a slice of it.
Fighting back her tears, Soraya said that her and Corde Broadus' son, Kai, was there protecting her and that he wanted her to feel peace.
Two days after the child's death, Corde also uploaded a slideshow on Instagram with a touching caption. In it, he thanked the people who sent their condolences and added:
"My son did all he needed to do in his 10 days here on Earth. He has now graduated and continuing to do work."
CORDE BROADUS' MESSAGE FOLLOWING KAI'S DEATH
Corde Broadus also confessed that his baby boy died in his arms and that he would never forget that feeling. He pointed out that, despite his tragic loss, life was still beautiful.
Finally, Snoop Dogg's eldest son wrote that Soraya was at peace and moving forward with a smile on her face.
Speaking of Corde's dad, he also showed online support during such a difficult period by uploading a short clip that encouraged people to trust God when facing things they don't understand.
At the moment, Corde Broadus and Soraya Love are still together and taking care of their daughter Elleven.
Please fill in your e-mail so we can share with you our top stories!