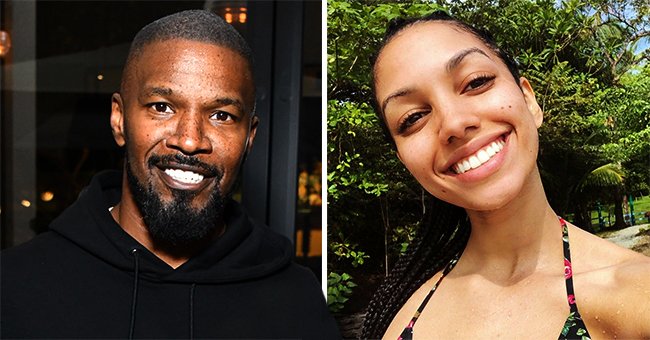 Instagram/corinnefoxx GettyImages
Jamie Foxx's Daughter Corinne Poses in Picturesque Home State in a Stunning Photo

Corinne Foxx's beauty matched her magnificent view in a photo taken from a place she was grateful to call home.
Jamie Foxx's eldest daughter, Corinne Fox stunned against her equally stunning background in a photo she recently shared.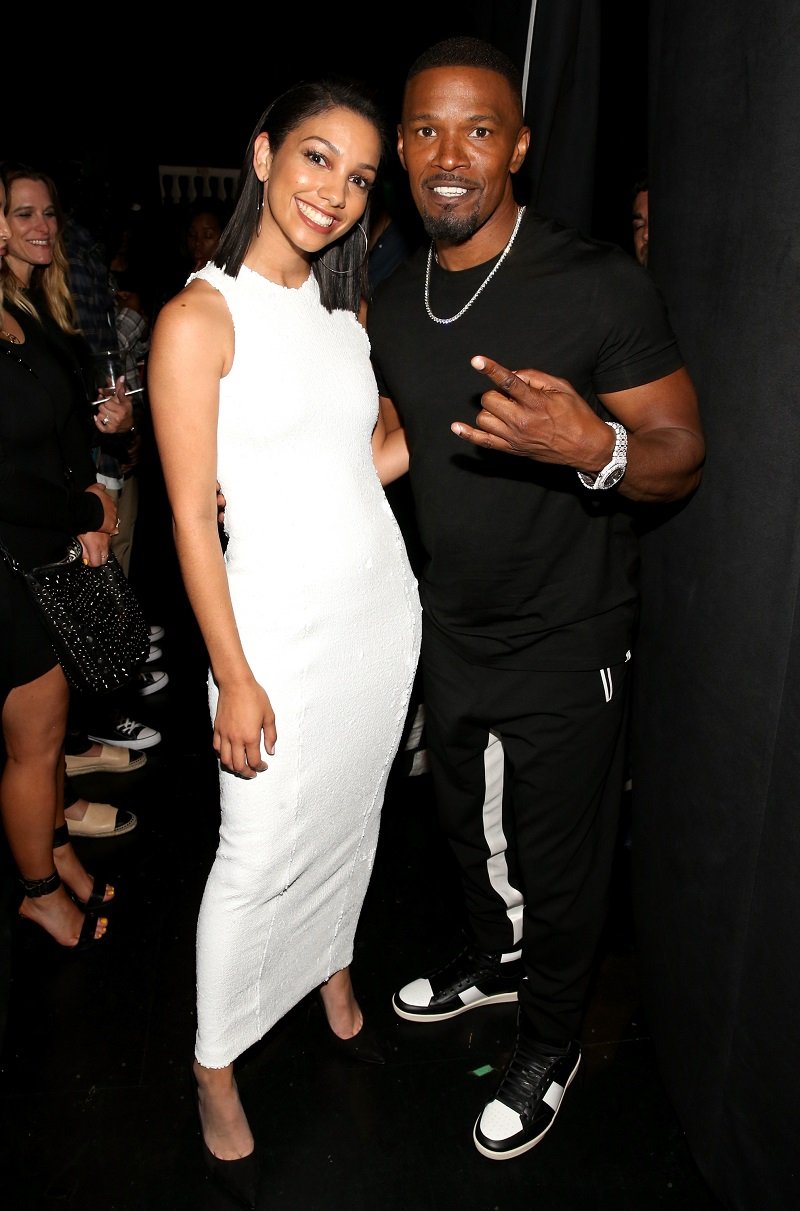 Corinne and Jamie Foxx backstage at the 2018 BET Awards. | Photo: Getty Images
Corinne, whose mother is Jamie's former girlfriend, Connie Kline, beamed in her photo as she stood on a fence overlooking the water in Redwood National Park.
The 26-year-old beauty appeared to be in the midst of her hike as she was casually dressed in a hoodie, leggings, and her trainers. Her caption expressed her gratitude for the place she calls home.
TALENTED LIKE HER FATHER
Corinne, who appears in "Beat Shazam" as a DJ alongside her father who hosts the show, surprised the actor in March when she broke into song in a Tik Tok Video.
While lounging on a couch with Jamie, she belted out "Empire State of Mind" to the shock and awe of her talented father.
Proud of what he witnessed, Jamie took to his Instagram to share the clip, describing his daughter's performance as "vicious." Corinne appreciated the shoutout even if her father pre-empted her when he shared the clip before she could.
As a co-parent, Jamie makes it a priority to be there for his children.
GROWING UP WITH A PROTECTIVE DAD
Being his eldest, Corinne grew up under her dad's protective guidance. Last year, she opened up about how her father meddled into her dating life in high school. Speaking on "Ebro in The Morning," Corinne recalled,
"It was rough. I mean, he was knocking on doors and coming to people's homes and threatening people. I was like, 'Dad, we gotta calm down.'"
Corinne is one of Jamie's two daughters. His younger daughter, Annalise Bishop was born in 2009 to his former girlfriend, Kristin Grannis.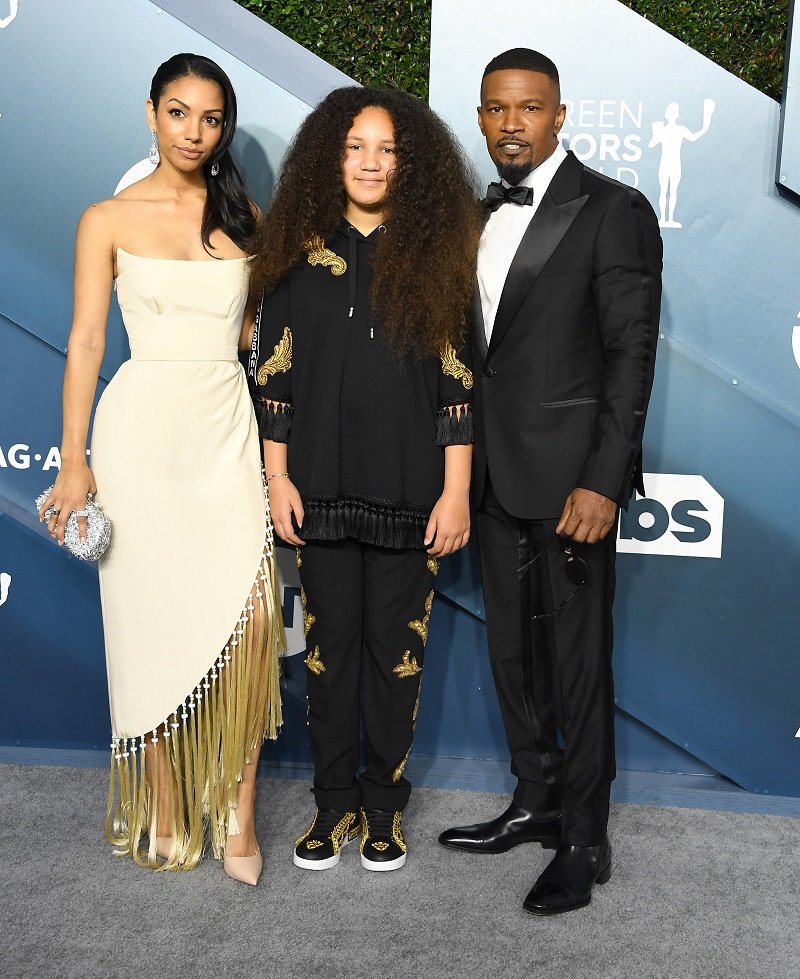 Jamie Foxx with his daughters, Corinne Foxx and Annalise Bishop at the 26th Annual Screen Actors Guild Awards in January 2020. | Photo: Getty Images
JAMIE ON FATHERHOOD
As a co-parent, Jamie makes it a priority to be there for his children. He told Oprah back when he only had Corrine that he wanted to be "a man who shows up."
"I want to have such a big influence on her, so that she knows she can call me about anything, which she does."
Now that Corinne is an adult, her father trusts her to make her own decisions. In fact, Jamie admitted to James Corden in 2017 that he's over bullying his daughter's boyfriends.
He knows Corinne has a good head on her shoulders and only hopes she'd find someone who'd allow her to be herself.
Please fill in your e-mail so we can share with you our top stories!