John F Kennedy Would Have Turned 103 Today – 10 Quick Facts about the Late US President
If former President John F. Kennedy hadn't been assassinated all those years back, he would've turned 103 on May 29, 2020. To celebrate his heavenly birthday, we've put together 10 facts about the late politician.
On November 22, 1963, former President Kennedy was sadly assassinated in Dallas, Texas. He was the 35th president of the US and the youngest male person to be elected into office; here are some more facts about him.
When Kennedy was assassinated, he hadn't even passed his first thousand days as the president. He was also the youngest president to die at the age of 46, after being shot by ex-Marine Lee Harvey Oswald, 24.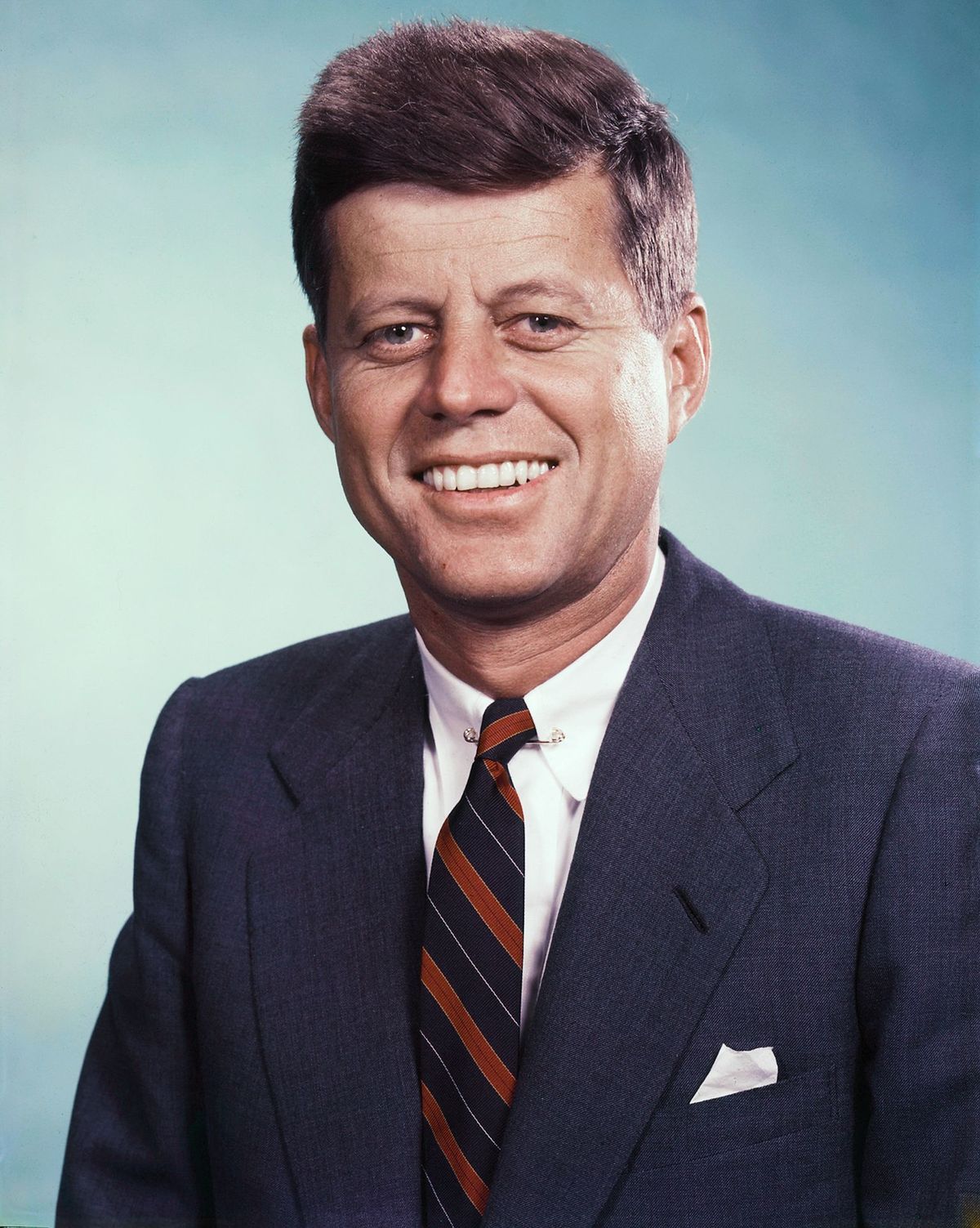 1. HIS BACKGROUND
He was born in 1917, in Brookline, Massachusetts, and was of Irish descent. In 1940, he graduated from Harvard University before joining the Navy using his father, Joseph P. Kennedy's influence because of his ailing health.
Too often we enjoy the comfort of opinion without the discomfort of thought.

—John F. Kennedy pic.twitter.com/KoT0QIQyB5

— Vala Afshar (@ValaAfshar) May 26, 2020
2. BECOMING A WAR HERO
Despite having injuries, Kennedy bravely led survivors to safety, in the form of a nearby island, through dangerous waters on August 22, 1943, when his PT-109 boat was rammed and sunk. The boat was attacked by a Japanese destroyer.
Aircraft carrier John F. Kennedy was christened today 1967: #Getty pic.twitter.com/UO3QJkEmoA

— Michael Beschloss (@BeschlossDC) May 27, 2020
3. KENNEDY'S SOS MESSAGE
He tried to get help for himself and his fellow officers by etching an SOS message into a coconut shell. The shell was given to two natives to deliver to a nearby base so they could be rescued.
"This nation will never fulfill its highest purpose and promise if all of its citizens are not valued and treated equally." - John F Kennedy pic.twitter.com/JXUBBoCDox

— DorothyBGilliamTrailblazer (@DorothyBGilliam) May 27, 2020
4. JOHN'S PURPLE HEART
Kennedy became the only president to receive a Purple Heart for his bravery in 1943. Presidential candidates John Kerry and John McCain also received the same honor for their service during the war.
"Your destiny lies not as a peaceful island in a sea of troubles, but as a maker and shaper of world peace."

President John F. Kennedy's, Dáil Eireann, June 1963.#ÓglaighnahÉireann, since 1958, in the service of peace.#PKDay pic.twitter.com/Fijc567hDg

— Óglaigh na hÉireann (@defenceforces) May 29, 2020
5. STARTING HIS POLITICAL CAREER
After the war, Kennedy started his political career by becoming a Boston area, Democratic Congressman. In 1953, he advanced to the Senate.
"And so, my fellow Americans: ask not what your country can do for you--ask what you can do for your country.

"My fellow citizens of the world: ask not what America will do for you, but what together we can do for the freedom of man."

— John F. Kennedy (@JFKSaid) March 30, 2020
6. BEING AN AUTHOR
Kennedy was an author. He wrote "Profiles in Courage" in 1955 while recuperating from a back operation and the book won him the Pulitzer Prize in history in 1957.
7. BECOMING PRESIDENT
A year later, the politician almost managed to get the Democratic nomination for Vice President. However, in 1960, he became a first-ballot nominee for President and he won against Republican candidate, Richard M. Nixon.
8. HIS INAUGURAL ADDRESS
He was the president that gave the iconic Inaugural Address stating: "Ask not what your country can do for you–ask what you can do for your country." Before he was murdered, Kennedy had made plans to deal with privation and poverty.
9. CHANGING THE LANDSCAPE
During his time in office, he fought for equal rights and wanted a new civil rights legislation. He also believed that the arts played a pivotal role in society.
10. GETTING INTO A CAR ACCIDENT
In 1958, Kennedy (who was a senator then) and Larry King got involved in a car accident with each other in Palm Beach. In his autobiography, King confessed that he was distracted by South Florida that he failed to pay attention to the road.