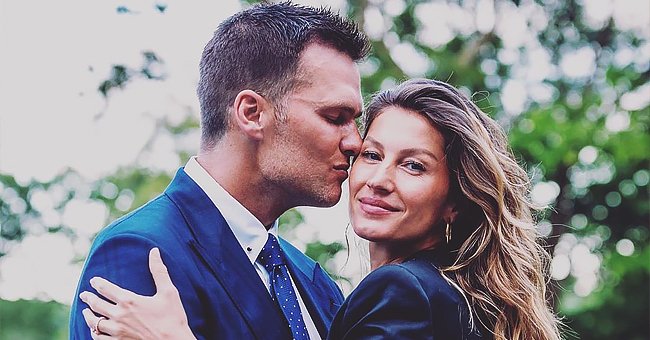 instagram.com/tombrady
Tom Brady and Gisele Bündchen's Son Benjamin Cutely Crashes Their First Ever TikTok Video
Tom Brady and Gisele Bündchen were attempting to do their first couple's TikTok video, but son Benjamin crashed the party. He also revealed some interesting facts about the couple.
On Tuesday, Gisele Bündchen shared a TikTok video of she and husband, Tom Brady, doing one of the question-and-answer couple challenges on the popular social media platform.
The pair sat down together with their eyes closed as they listened to someone asking questions. They answered by pointing to either themselves or the other person to answer.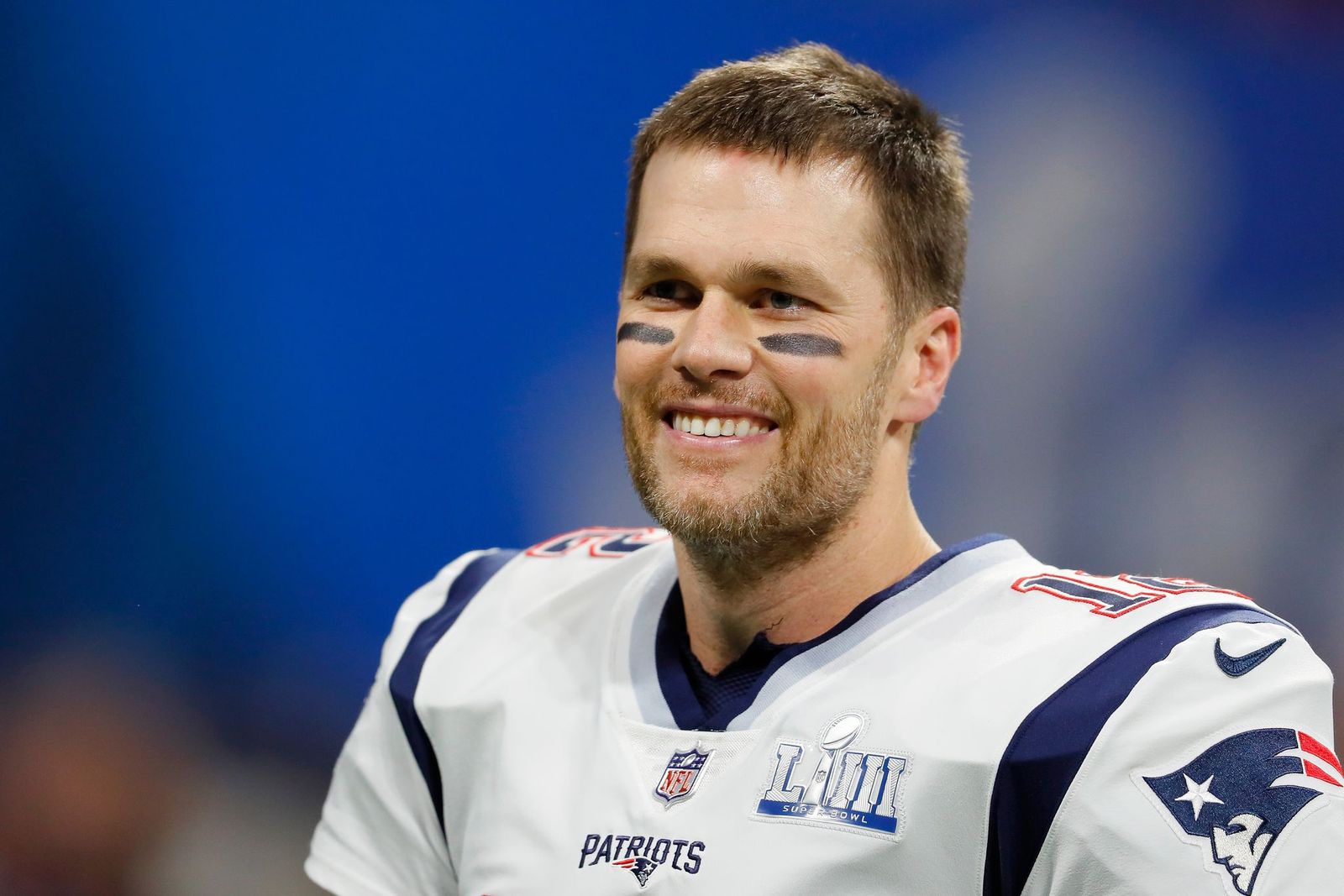 Tom Brady #12 of the New England Patriots looks on during pregame at Super Bowl LIII on February 3, 2019 in Atlanta, Georgia | Photo: Getty Images
BRADY AND BUNDCHEN HAVE FUN ON TIKTOK
Questions included: "who's more patient, who eats more, who eats healthier, who is more spoilt, who is the better singer, and who said 'I love you first?' "
As Brady and Bündchen began to respond, viewers would have noticed that they weren't the only ones pointing. A smaller hand from behind the chair was also giving his input.
Benjamin, 10, is the pair's first child together and was probably the least biased between his parents, who sometimes gave differing responses to the questions.
At the end of the clip, Benjamin hilarious stands up and points at himself in reply to the question, "Who is never wrong?" The adorable post received over 20k likes and more than 600 comments.
BRADY SPLITS HIS PANTS ON NATIONAL TELEVISION
It follows an embarrassing moment for Brady during a charity golf tournament that aired on national television this week. The Tampa Bay Buccaneers quarterback may not live this one down.
The incident occurred during a game in which Brady partnered with Phil Mickelson against Tiger Woods and Peyton Manning. At one point, the football player's pants split as he bent down to pick up his ball.
Luckily, Brady was able to laugh it off when he reposted the shot on Twitter. "Pants wanted in on social distancing I guess," he wrote. The match helped raise $20 million for coronavirus relief.
BUNDCHEN DOES YOGA WITH HER DAUGHTER
Meanwhile, Bündchen is keeping things together much more skillfully while doing yoga with daughter Vivian, seven, amid quarantine. The model shared photos with Vogue magazine last month.
In one impressive shot, Bündchen lays on her back with her legs and arms extended upward to support Vivian. The young girl's form is quite impressive as she appears perfectly straight with pointed toes.
The family is reportedly in Costa Rica during their isolation. Unfortunately, they missed being able to celebrate Brady's parents' anniversary due to the lockdowns.
BRADY CELEBRATES PARENTS' ANNIVERSARY
Brady took to Instagram to share a heartwarming throwback photo of the elderly couple and several grandchildren. The couple has been married for a formidable 51 years.
Brady and Bündchen are 11 years strong in their marriage. Earlier this month, a source told Us Weekly what the secret is to the couple's lengthy marriage.
"Clear, current communication," the source said. They noted that Brady and Bündchen's marriage has not been without its challenges. Based on their TikTok, they seem to know each other well enough.
Please fill in your e-mail so we can share with you our top stories!