Getty Images
Phil and Amy Mickelson's Marriage Including Battle with Cancer and Their Three Children

Phil Mickelson is one of the greatest golf players in history, and beside him, every step of his career has been his wife Amy.
Hall of Famer Phil Mickelson and his wife Amy McBride have been married for 24 years, almost as long as he has been a professional golfer.
When the couple met in 1992 at the Arizona State University they both attended, Mickelson was already a star player, but the petit blond wasn't particularly impressed when he told her he was a pro golfer.
Mickelson was not on the list of 33 prominent names Singer gave up to the FBI for having paid hundreds of thousands of dollars in bribes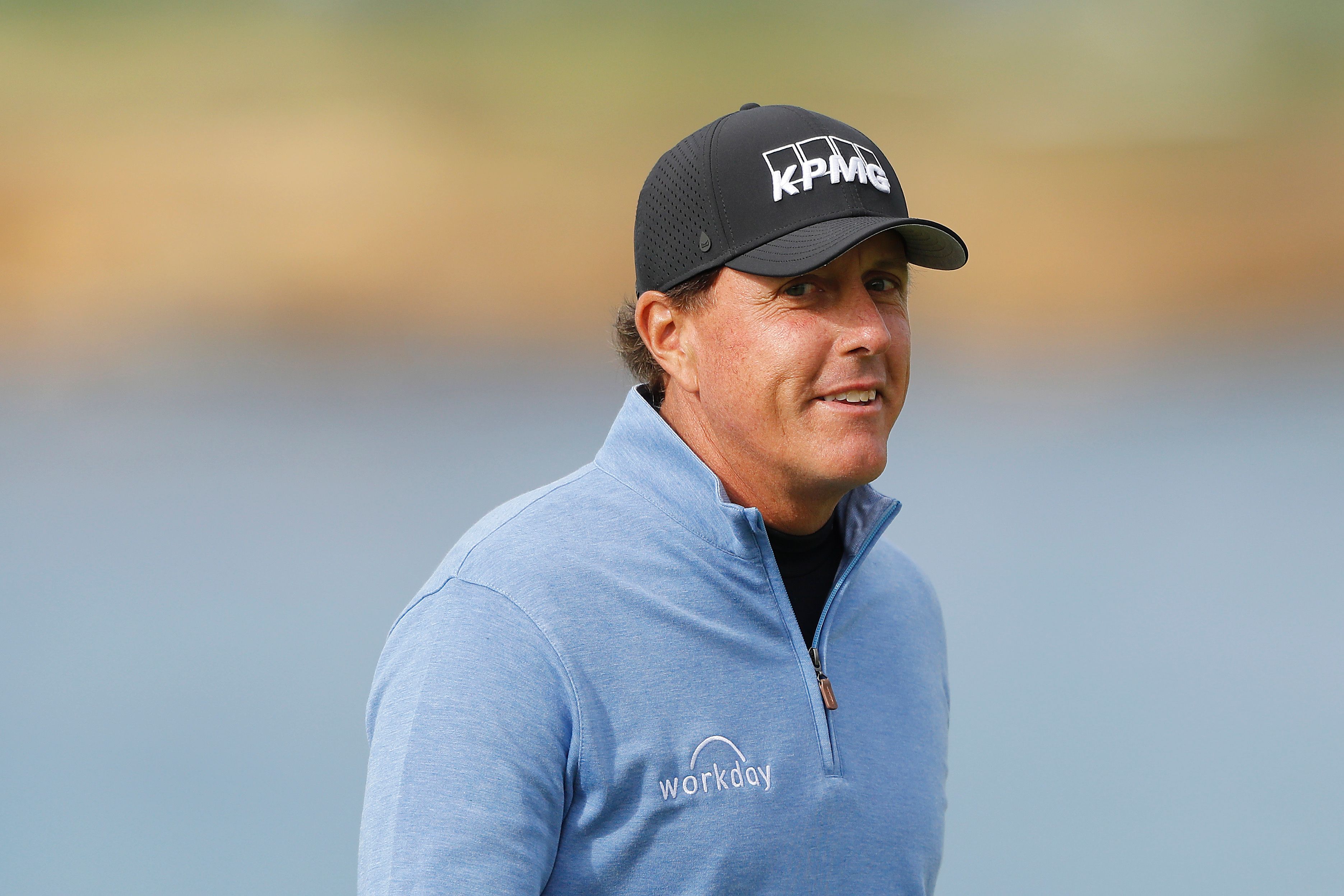 Phil Mickelson at the AT&T Pebble Beach Pro-Am in February 2020 in Pebble Beach, California | Source: Getty Images
MEETING PHIL MICKELSON
In 1994, Mickelson was a rising star in golf and a big man on campus, and when he met Amy, who was a Junior at Arizona State and a cheerleader for the Phoenix Suns NBA, he fell head over heels.
Amy didn't know much about golf at the time, and when Mickelson told her he was a gold pro, she thought he meant that he worked as a retail clerk at the shop in the local golf course.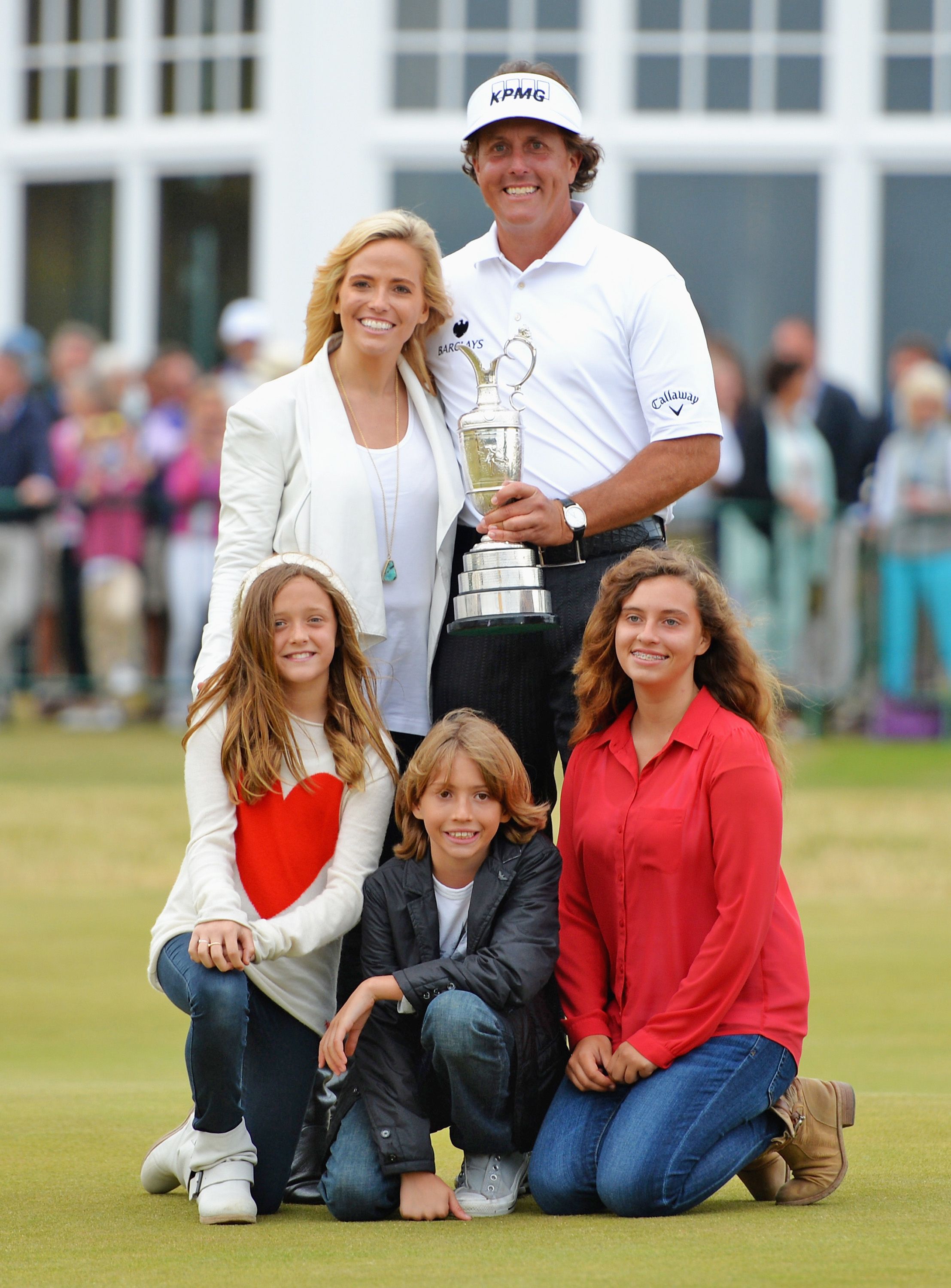 Phil Mickelson wife Amy and children Evan, Amanda and Sophia after winning the 142nd Open Championship in 2013 in Scotland | Source: Getty
FIRST DATE
On their first date, Mickelson steered clear of golf and basketball and found common ground with Amy playing tennis. It was a great decision, and the outcome of the game was love, set, and match to the pro golfer.
MARRYING AMY
Two years after their first meeting the couple tied the knot. From then on, Amy was always by Mickelson's side and accompanied him on tour. Three years later they welcomed their first daughter, Amanda.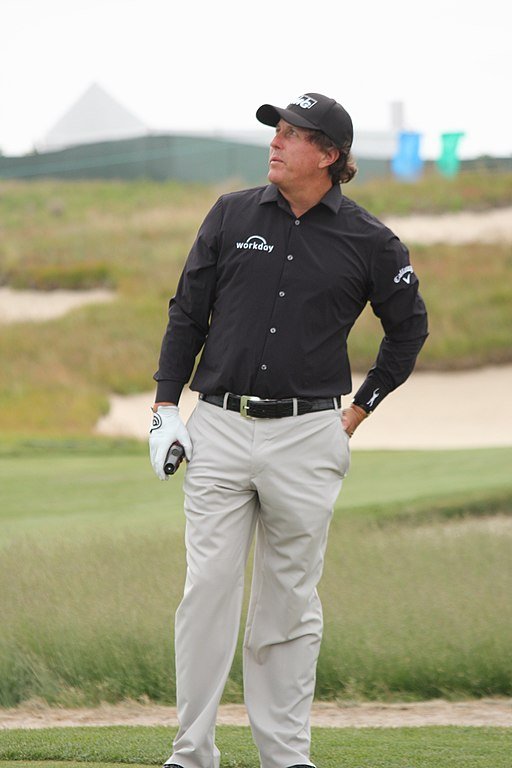 Phil Mickelson at the 2018 US Open in Search Results Web results Shinnecock Hills Golf Club in Long Island | Source: Wikimedia Creative Commons/ Peetlesnumber1
WELCOMING AMANDA
Amanda was born auspiciously the day after her dad took second place in the 1999 US Open, losing to Payne Stewart, but taking the bigger prize the next day when he welcomed his little girl.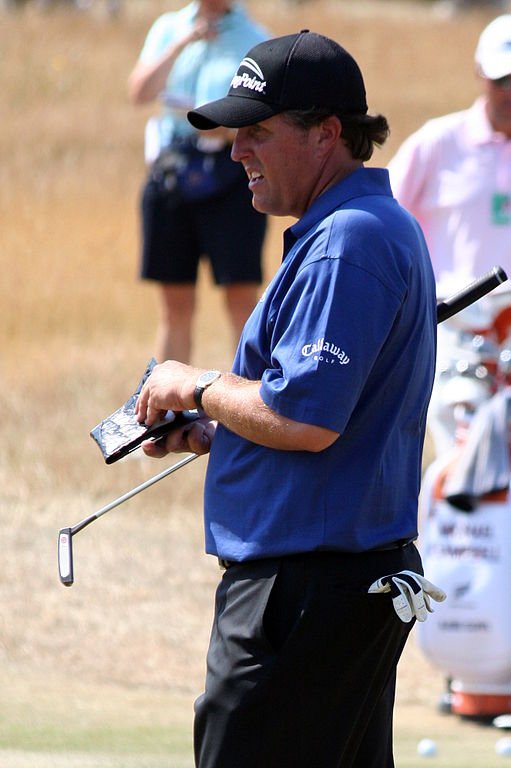 Phil Mickelson at the 2006 US Open at Winged Foot Golf Club West Course in Mamaroneck, New York| Source: Wikimedia Creative Commons/ Steven Newton
WELCOMING SOPHIA
Amy and Mickelson welcomed their second child, another little girl, Sophia, in 2001. Mickelson was one of the most popular and successful golfers by then, and even took on the legendary Tiger Woods ending his streak of 6 consecutive victories, by winning the 2000 Buick Invitational.
WELCOMING EVAN
In 2002, Amy fell pregnant again and in March 2003, she went into labor. She delivered Evan but after two easy births, Amy came close to death, when she ruptured an artery during the grueling labor.
Little Evan nearly lost his life too and was unresponsive at birth, but the doctors' efforts brought him back from the edge. Amy and her baby pulled through, and today, Evan is strapping 17-year-old and the image of his dad.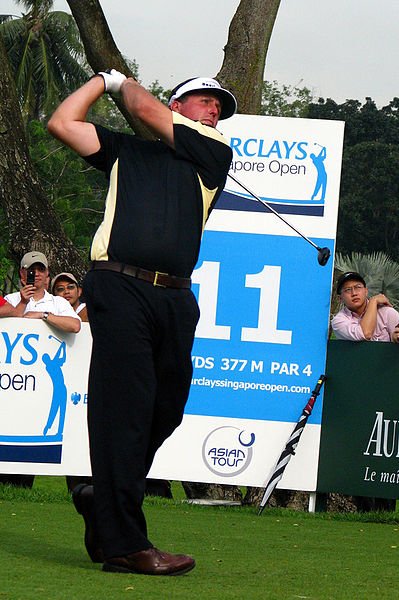 Phil Mickelson at 2007 Barclays Singapore Open | Source: Wikimedia Creative Commons/ Siyi Chen
FACING DEATH
Amy and Mickelson settled down happily to raise their three children. It seemed that life just couldn't get better. Mickelson was going from strength to strength professionally, and Amy was a loving mom and a proud wife.
Then, in the terminology of a different sport, life threw her a curveball. In 2009, Amy was diagnosed with breast cancer. Mickelson put his career on hold and dedicated himself to caring for his wife.
For the next 11 months, Amy battled cancer, going through several courses of chemotherapy, and Mickelson crowned her recovery in 2010 by taking the Augusta National and winning the third Green Jacket of his career.
Amy has become active in promoting the fight against breast cancer and supporting awareness campaigns for women.
A CLEAN BILL OF HEALTH
Amy has now been cancer-free for 10 years, and their children are all grown-up. Sophia, now 18, is on her way to becoming an actress. In 2019, she had a featured part in a coming of age movie, " Ruta Madre," in which she played the lead character's love interest. Her sister, Amanda, attends Browns University.
All three of the Mickelsons have been in preparation for college with Rick Singer, who is collaborating with the FBI in the greatest college admissions scandal in US history, a scandal that has involved many celebrities, including actress Lori Loughlin.
However, Mickelson was not on the list of 33 prominent names Singer gave up to the FBI, for having paid hundreds of thousands of dollars in bribes to get their children admitted to the Ivy League college of their choice.
The Mickelson family remains an example in a world where money and status so often lead to infidelity and broken homes: close-knit, loyal, loving, and happy.
Please fill in your e-mail so we can share with you our top stories!