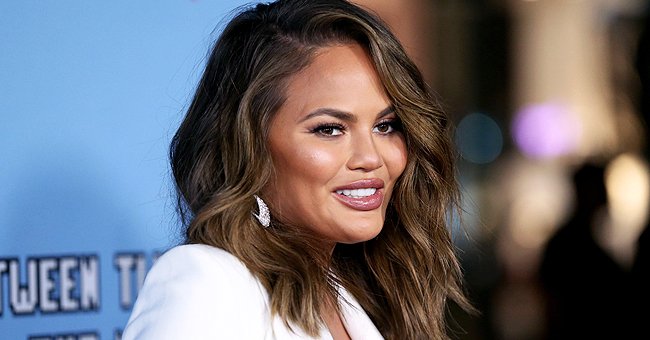 Getty Images
Chrissy Teigen Shares Snap from Her 1st Hollywood Job as a Briefcase Model
Chrissy Teigen recently reflected on a time where she once stood as a suitcase model for one of American most renowned game shows.
Many among us took a trip down memory lane amid quarantine, including Chrissy Teigen, who shared a throwback photo from her short stint with "Deal or No Deal."
TEIGEN'S THROWBACK PHOTO
Captured in the photo is the American model expressing dismay while holding a suitcase that has a prize worth $750,000. "This feels like an alternate universe," she captioned the post.
The throwback picture caused a stir, as many of her followers were heavily entertained by Teigen's humble beginnings.
Teigen commented on her post, noting that she never really knew what kind of face to make, depending on the suitcase she held. "I think that's why I was gently replaced," she quipped.
The couple played board games and had a few outdoor activities within their home, together with their kids.
REMEMBERING THE PAST
The television personality also shared in an interview with "Watch What Happens Live with Andy Cohen" that her firing may have also been caused by her hilarious inability to walk down the stage's staircase.
The eight-episode stay wasn't the only memory the author posted about. Teigen also reminisced about a runway show she modeled in for the "Mercedes-Benz Fashion Week Swim."
Love was in the air as the model's husband, John Legend, dropped a comment, remembering the year he proposed to his wife. "I was convinced you were the woman I wanted to spend the rest of my life with," wrote the singer.
QUARANTINE DAYS AT HOME
Looking back on the swimsuit model's career days isn't the only activity keeping the "Lip Sync Battle" host busy.
Given the extra time with family while in quarantine, both Legend and Teigen took the opportunity to sit back and relax in pajamas.
The couple played board games and had a few outdoor activities within their home, together with their kids.
John's hands-on relationship with his children comes as no surprise. The Voice coach was previously admitted in an interview with the Roller Coaster, pushing his children to make sure his children are of great upbringing.
Please fill in your e-mail so we can share with you our top stories!