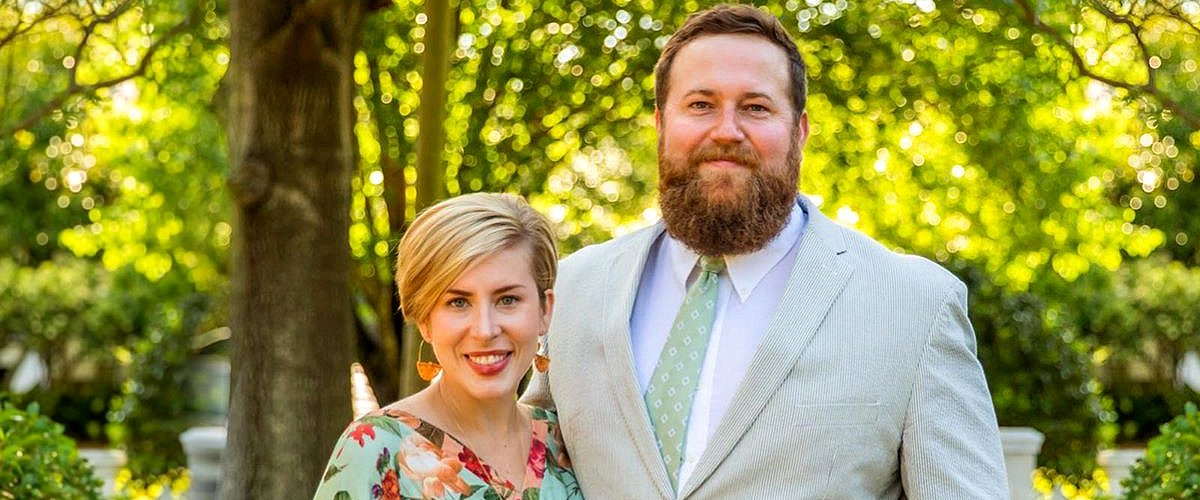 Instagram/erinapier
Ben & Erin Napier's Daughter Helen as 'Home Town' Is Renewed for Season 5 — Meet the Toddler
Reality TV Stars Ben and Erin Napier's TV show "Home Town," recently got renewed by HGTV for a 5th season. The show explores the life of the couple and their adorable daughter, Helen, as they rebuild old homes in their hometown.
Ben and Erin Napier are high school sweethearts and live in their beloved town of Laurel, Mississippi. Unlike most couples, who prefer to keep their emotional life private, the lovebirds are like an open book and wear their hearts on their sleeves.
The couple is the host of HGTV's "Home Town," where they combine their artistry and passion for renovation to transform dilapidated buildings into beautiful homes. Through the show's 5-year run, the renovation experts have let viewers into their private world, and the fans love them for it.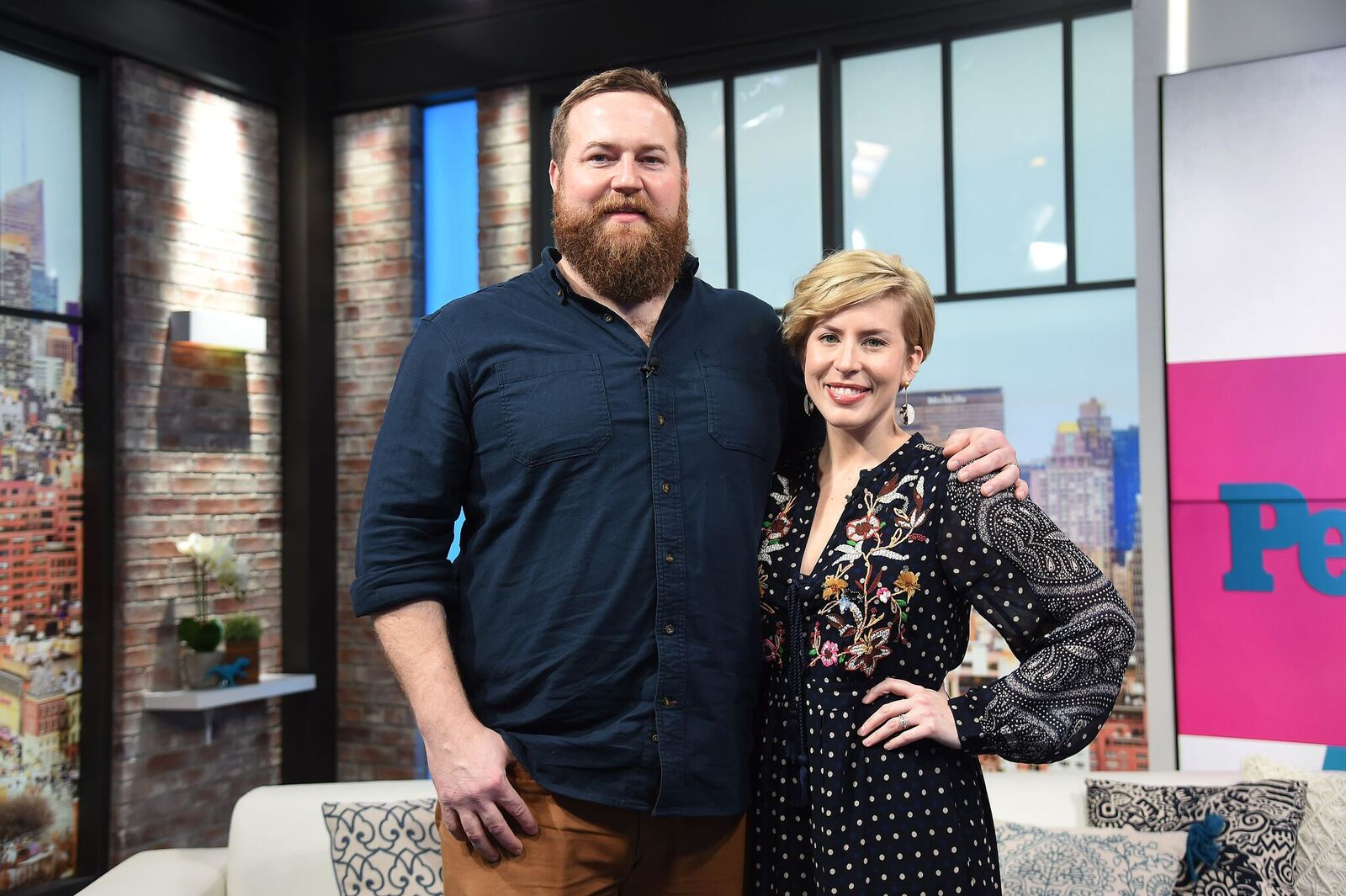 Ben Napier and Erin Napier of "Home Town" visit People Now in New York for an interview in January 2020 | Source: Getty Images
BEN AND ERIN NAPIER'S LOVE STORY
Erin and Ben are from the small town of Laurel, Mississippi, and they met while they were students at Jones County Junior College. Erin Napier revealed that she always had a crush on her husband, Ben, even before they started seeing each other.
He had dropped an impressive 55 pounds over the last year. Ben revealed that after his daughter's birth, he knew he had to make changes for the better.
In an Instagram post, Erin, 34, revealed that six days after they met in December 2004, they decided they would someday get married.
The lovebirds made good on their promise, and four years later, Erin and Ben got married on November 22, 2008, at the age of 23 and 25, respectively.
Last year, the couple celebrated their 11th wedding anniversary, and Erin took to her Instagram page to share a throwback picture of their wedding day and drop some sweet words for her husband. She said:
"Thank you for the way you lead our family and take care of Helen and me, the way you hold my hand through every day. I still have a crush on you."
The couple shares a two-year-old daughter Helen. Their journey to parenthood was quite fortuitous as Erin Napier struggled with infertility issues.
ERIN NAPIER'S STRUGGLE WITH INFERTILITY
Erin Napier had struggled with an unknown health issue for over a decade, and despite visiting several specialists, there was still no diagnosis for her problem.
Eventually, the couple got the answer they had been searching for — Erin had a perforated appendix. While Erin was excited that she had finally discovered the root cause of her health issues, her doctors later told her that her condition meant it was unlikely for her to have children.
Erin claimed that while she always wanted a family, the thought of pregnancy and motherhood had always been terrifying to her. Despite her fears, she and her husband, Ben Napier, wanted a family and saw adoption as an option. She told People:
"We knew that if children weren't in the plan biologically, we would adopt. If we couldn't adopt for some reason, having each other would be enough."
Surprisingly, Erin got pregnant in 2017 while the couple was least expecting it. They welcomed their first child, daughter, Helen, in January 2008.
BEN AND ERIN NAPIER'S PARENTHOOD EXPERIENCE
Fans of the reality TV show "Home Town" have watched Erin Napier's baby Helen grow from an adorable newborn into a sassy little daddy's girl.
The little princess is a permanent feature on the show, but she is also a key member of Napier's renovating team, who regularly assesses the job done by the crew (meaning her dad).
Back in March, Ben shared a photo of his daughter, who accompanied him to do renovation work. The little tot came with her own set of pretty little plastic tools, and the proud father revealed that his little angel refused to touch his tools because they were too dirty.
Ben Napier incessantly dotes on his daughter, and having her in his life has undoubtedly rubbed on him positively.
At the beginning of the 3rd season of "Home Town," ardent followers of the show noticed something different about the 6'6" bearded half of Laurel's dream renovation team.
He had dropped an impressive 55 pounds over the last year. Ben revealed that after his daughter's birth, he knew he had to make changes for the better. He said:
"I want to be there for every milestone in my daughter's life, and I want to hold Erin's hand every step of the way."
Meanwhile, Erin Napier, who recently revealed she was bullied as a child, took to her Instagram page to call out people who ask insensitive questions about women getting pregnant, without considering the struggles some of these women face privately regarding childbirth, pregnancy, and infertility.
The lengthy post garnered several reactions with many women relating to her message and even going on to share their own experiences.
HGTV RENEWS HOME TOWN
Fans of "Home Town," will be seeing some more of their favorite couple, as HGTV revealed on May 28 that it had renewed the reality TV series for season 5.
In another thrilling news, the Napier's are set to star in their show's spinoff, "Home Town Takeover," which will feature six episodes and is scheduled to premiere on HGTV in 2021.
In the series, the couple will be leading a team of renovators to take over and rebuild a small town. Fans of the show are excited about the new project and can't wait for 2021!
Please fill in your e-mail so we can share with you our top stories!