Erin & Ben Napier's Inspiring Love Story That Started from a College Yearbook
Erin and Ben Napier are best known for their incredible work restoring historic houses, but their love story is one for the books.
Erin & Ben Napier, the happily married couple from HGTV "Home Town" series who specialize in renovating turn-of-the-century homes, have the sweetest love story.
Their story started with a book, their college yearbook, and that was how Erin and Ben, who'd caught each other's eye but never met, fell in love.
Ben compiles a book chronicling the noteworthy moments of each month of that year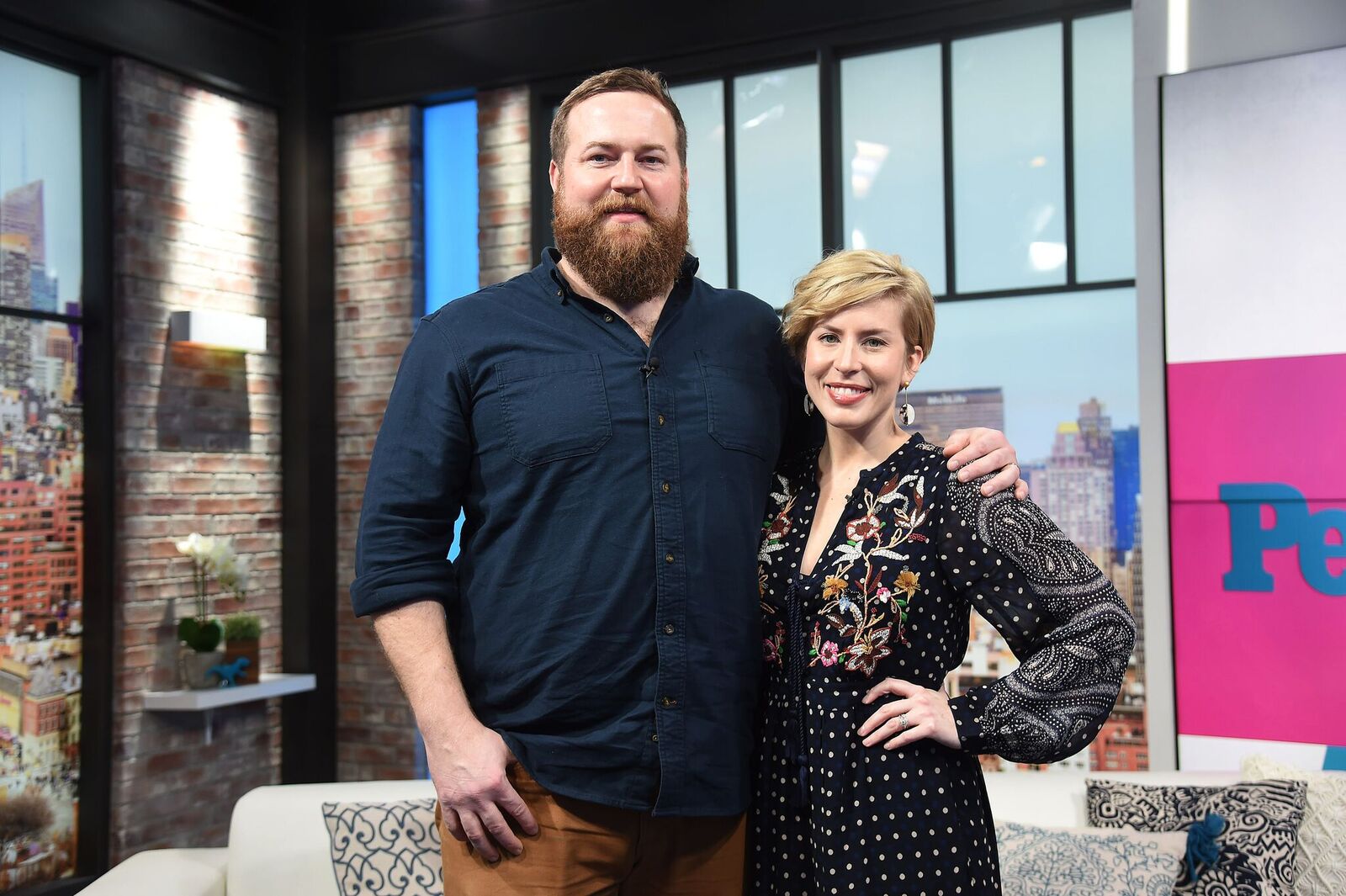 MEETING AT COLLEGE
Erin and Ben both attended Jones County Junior College where she was the editor of the yearbook. 
It was decided that the yearbook should do a feature on extroverted funny Ben, and shy Erin interviewed him and did a photo-shoot to accompany the article. By the end of the day, the two were in love.
COLLEGE SWEETHEARTS
The two became inseparable, and friends would rarely see the tiny pixie-like Erin without big protective Ben. After Jones, the two went to the University of Mississippi, affectionately known to its alumni as Ole Miss.
At Ole Miss, Ben and Erin were just as devoted to each other, and he decided that it was time to up the ante and move the relationship on to the next level. He counted on the help of an old friend to "set up" Erin.
A SURPRISE ENGAGEMENT
On December 7, 2007, Erin was steered into a bookstore by her conniving friend who handed her a leather-bound book to look at. As Erin started to read, it slowly dawned on her that it faithfully recounted her love story with Ben.
Erin realized that the only person who could have written the book was her beloved Ben. Finally, she reached the last page which read:
"Come upstairs for the rest of the story."
An emotional Erin walked upstairs to the bookshop's second story, and there she found Ben, who went down on one knee and asked for her hand in marriage. The sneaky friend crept up behind her and filmed the sweet scene for posterity.
AN UNUSUAL ANNIVERSARY GIFT
Erin and Ben got married on November 22, 2008, and since then, he commemorates each year of their marriage with a very special anniversary gift. Every year, Ben compiles a book chronicling the noteworthy moments of each month of that year.
Each book has a handmade cover according to the anniversary date being commemorated: the 1st anniversary was paper, the 2nd cotton, the 3rd leather, the 4th flowers, the 5th wood, the 6th candy, the 7th wool, etc.
The Napiers are now up to their 11th anniversary, with steel, and their next anniversary will be celebrated by a silk-covered tome. Their personal library keeps growing, and so does their bond. Erin said:
"I feel like we've always understood each other in the most fundamental ways, which made disagreements rare."
A BOOK ABOUT LOVE
Erin and Ben have also shared their journey in a book they published in October 2018 titled "Make Something Good Today: A Memoir," in which they reveal the secret to their love, and the extraordinary life they have made together.
WELCOMING BABY HELEN
In 2018 Ben and Erin's lives were completed when they welcomed their first child together, their daughter Helen. Little Helen has an adorable handmade crib crafted by her dad, and a lovely nursery decorated by her mom.
Helen was born on January 3, two weeks before her due date, and just 2 months after her mom and dad announced their pregnancy. Erin confided:
"She showed up two weeks early, but I think it's better that way because I got a great night's sleep before rushing to the hospital." 
Since then, Helen has been growing by leaps and bounds. She is now 2 years old, and an adorable blend of her mom and dad -- with Erin's pixie features, and her dad's happy grin.
Erin and Ben are happily devoted to their daughter, each other, and their self-appointed mission of making their beloved home-town of Laurel Mississipi beautiful, one venerable old house at a time.