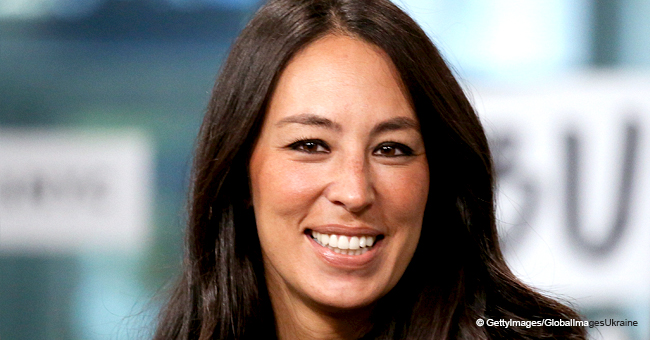 Joanna Gaines Shares Baby Crew's First Steps in the Sand in a Sweet Photo from Mexico
Chip and Joanna Gaines take a much-needed break with their brood of five and made memories with their littlest one, Crew, who got to walk on the sand for the first time.
Designer Joanna Gaines has a lifestyle brand called Magnolia. She has also authored books, runs Magnolia Silos which is home to her shops and restaurants, works in a construction company with her husband Chip, and co-hosts a hit TV show about home design.
In addition to the many businesses the couple created for themselves, their family of five young children, from the ages of nine months to fourteen years old, is their top priority. Drake is the eldest, followed by Duke and Ella Rose, then Emmie Kay, and the youngest is Crew.
Vacations like the one they had recently in Tulum, Mexico is treasured by this large family due to their naturally hectic lifestyle. Joanna documented their days of fun in the sun, including a milestone for Crew who had his first steps on the sand during the trip. She shared it on her Instagram stories saying,
"First time to feel the sand and ocean on his toes."
Her photo gallery showed the various activities they had while in Mexico, like playing on the sand, strolling with the older kids, and dinner on the beach. The moments on this vacation were exactly what the couple needed with Joanna saying,
"Leaving Tulum with rested minds and full hearts."
Even with their busy work life, the couple finds ways to include their children in as many things as possible. The kids have helped out on the show "Fixer Upper" many times, and are known to hang around on set during the filming of the episodes even if they aren't always seen on camera.
Recently, Joanna and her older kids worked on a children's book together called, "We Are the Gardeners" which is about the family's passion for gardening.
She shared,
"We wrote this children's book together to tell the story of our journey in the garden - a story of trying and failing and trying again and never giving up. We hope it inspires you and your little ones to get outside, get your hands dirty, and grow something great!"
Please fill in your e-mail so we can share with you our top stories!