Joanna Gaines releases new long-awaited book - this time co-written with her kids
The "Fixer Upper" star and her four older children teamed up to bring us "We Are the Gardeners," Gaines' first children's book, to be published on March 26. The book is inspired by the family's shared passion for gardening.
For the 40-year-old home improver and decoration expert, family and professional endeavors are never too far apart, and now she has embarked on a project alongside her children to share their beautiful experiences in their home's garden.
Although Gaines has released several best-selling books over the years, it is the first time when she tries this genre, and who could better help than her sons Duke and Drake and her daughters Emmie Kay and Ella Rose?
Read more on our Twitter account @amomama_usa
The children, ages 8 to 13, are credited with co-authoring the book with their mother, who is a self-proclaimed "plant-lady" who loves the time she spends outdoors with her husband and children.
"Today's the day! We get to finally share this project the kids and I have been working on!" Gaines wrote recently in an Instagram post that showed the first glimpses of this editorial effort.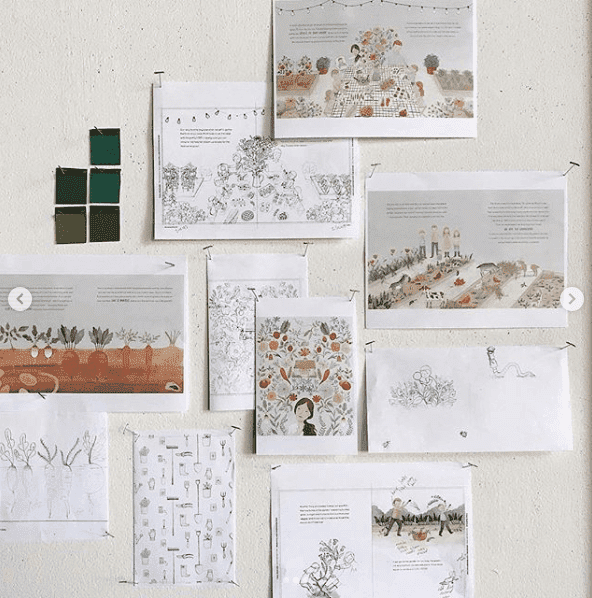 "We wrote this children's book together to tell the story of our journey in the garden - a story of trying and failing and trying again and never giving up. We hope it inspires you and your little ones to get outside, get your hands dirty, and grow something great!"
-Joanna Gaines, Instagram, January 14, 2019.    
Talking about the family garden, the mother-of-five shared that she considers it a "great teacher," for if you put enough love and attention on it, there is always a lesson to learn, even when things don't result as expected.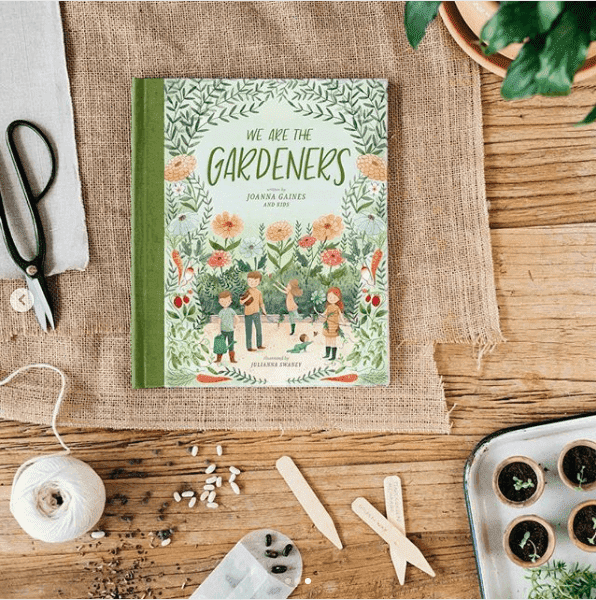 Although the book will be officially out in another couple of months, it is available for preorder starting on January 14 at Chip and Joanna's business site Magnolia.
The book, illustrated by Julianna Swaney, is the fifth book the Gaines' release with HarperCollins Publishers.
The youngest member of the family, 6-month-old Crew, logically didn't contribute much to the contents of the book, but he is featured in the lovely cover art besides his siblings.
Crew is also visible sitting on his mother's lap as she goes through the proof pages of the upcoming book.
Morning made. @savannahguthrie got to hold @joannagaines & @chipgaines' newest little one, Crew!

The couple also discusses the possibility of another baby! pic.twitter.com/PI7yfAtjLf

— TODAY (@TODAYshow) November 6, 2018
Despite being less than one year old, the baby has had many appearances in his mother's widely followed social media, and he already made his TV debut when he was only 4 months old.
The same weekend when Joanna shared the first images from "We Are the Gardeners," the proud mother also revealed that her little bundle of joy has grown his first two teeth.
Despite having had four children before Crew arrived, Joanna seems to have forgotten how fast children grow, especially in those first months, and she has been sharing her excitement over her fifth's baby's growing with her loving fans.