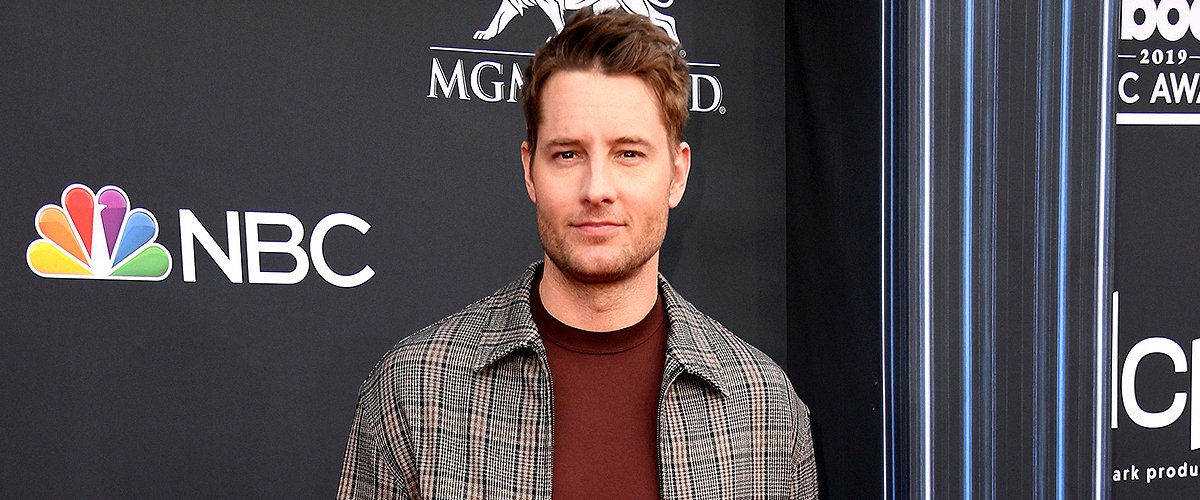 Getty Images
Sofia Pernas Is Justin Hartley's Rumored Girlfriend — What We Know about the Actress and Their Relationship
Quarantine has proved to be a romantic time for some couples -- like Justin Hartley and Sofia Pernas -- giving them the opportunity to get to know each other better.
COVID-19 has had a gigantic impact on our society. Social distancing and quarantine regulations have divided families, and sometimes trapped people together in closer quarters than they'd like...
But actors Justin Hartley and Sofia Pernas have been taking the opportunity to get to know each other better, and it seems that they struck a romantic spark.
Sofia and Justin had worked together on "The Young and the Restless," and were good friends, but there had been no indication they were interested in each other in a romantic way.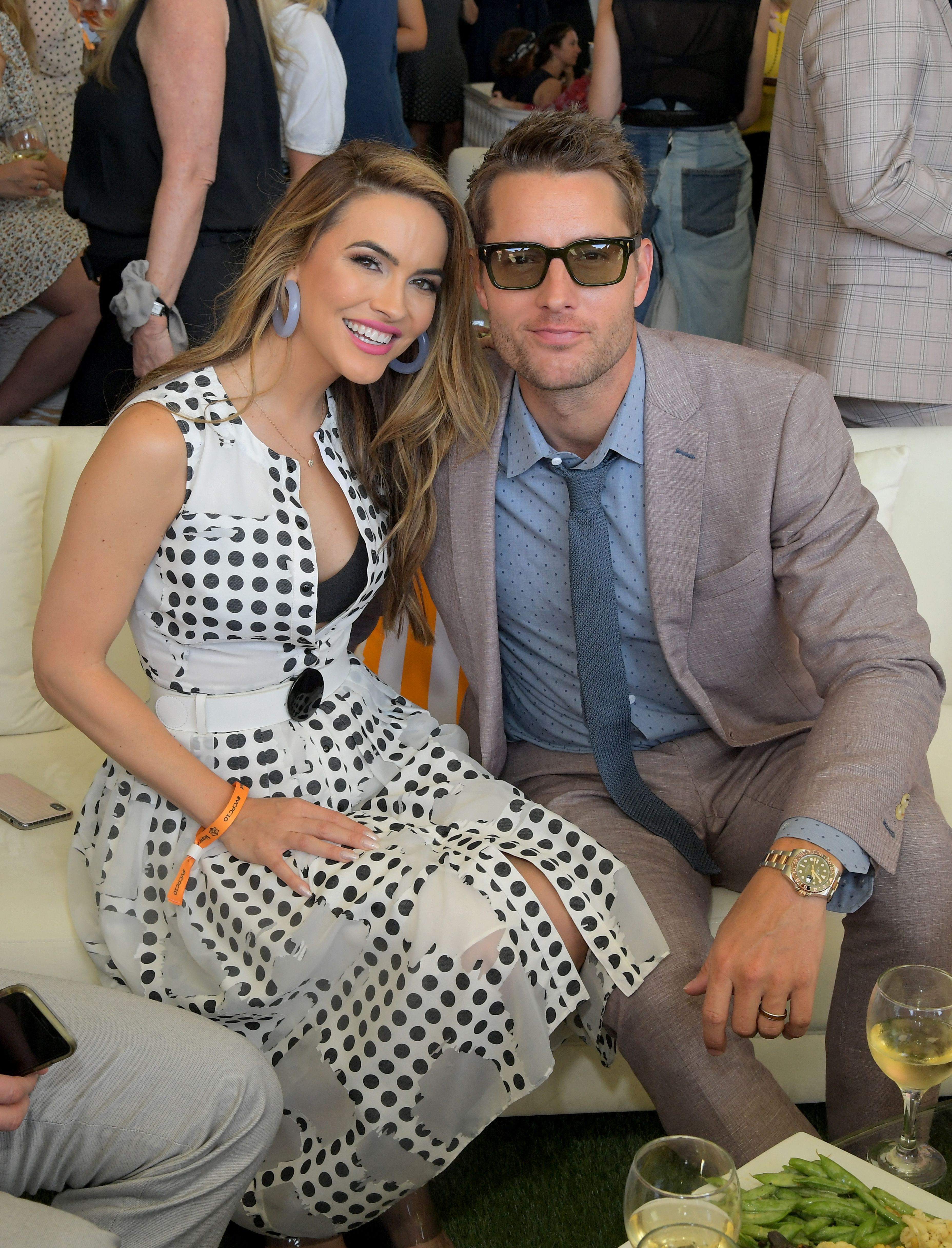 Justin Hartley and ex-wife Chrishell Stause at the 10th Annual Veuve Clicquot Polo Classic in Los Angeles in October 2019 | Source: Getty Images
JUSTIN HARTLEY'S DIVORCE
"This Is Us" star Justin Hartley has been dating stunning Morrocan-American actress Sofia Pernas, in the aftermath of his recent divorce from his second wife Chrishell Stause, which he filed in November 2019.
Justin cited their date of separation as July 2019, but Stause claims it was November 22, 2019, which might indicate an overlap in his relationship with Sofia. Stause expressed shock at Justin's decision to end the marriage which took everyone -- including Stause, apparently -- by surprise. Stause said:
"I obviously really, truly love him and it's unfortunate the way that everything happened and the timing of everything."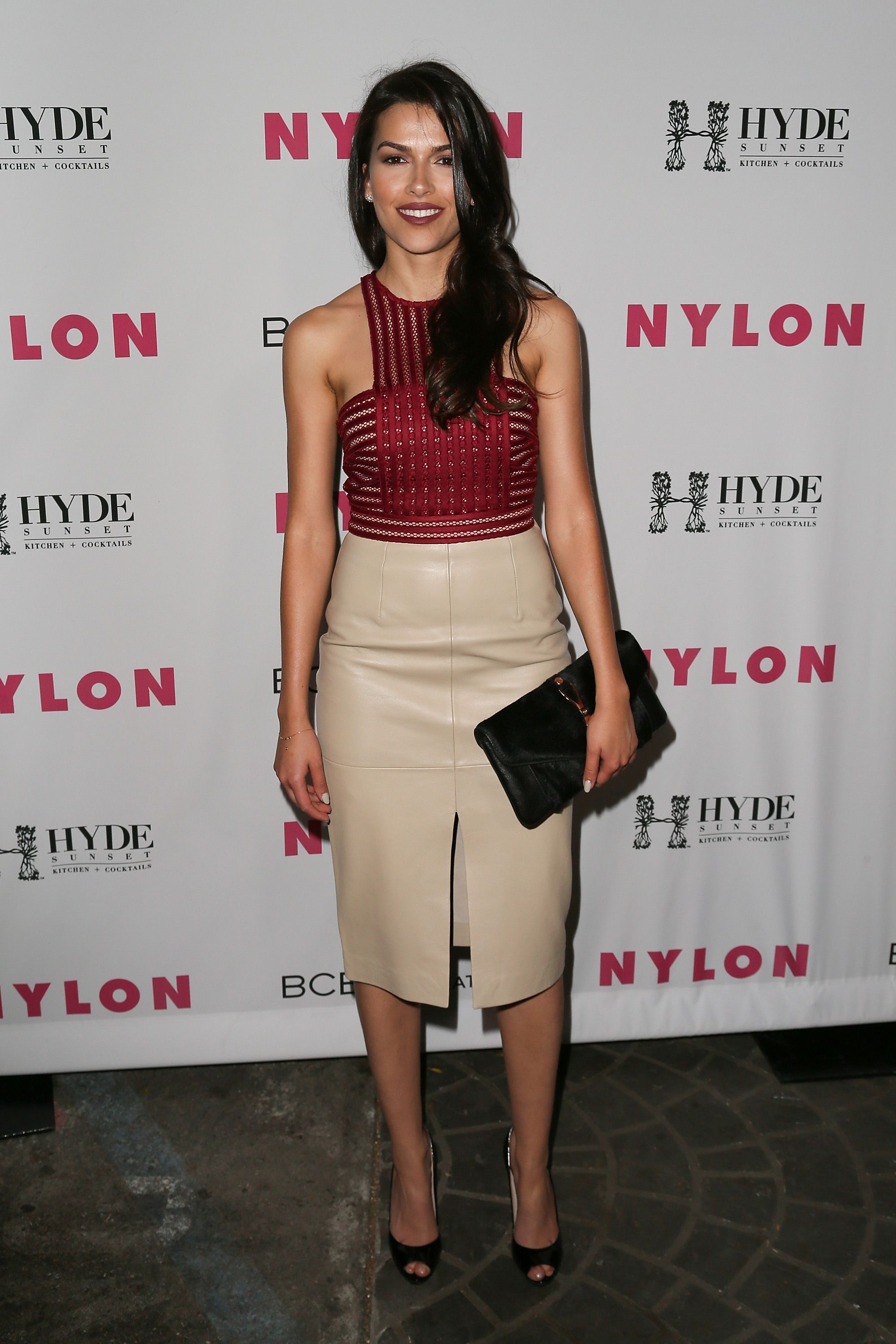 Sofia Pernas at the BCBGeneration's Annual Young Hollywood May Issue Event in 2016 in West Hollywood | Source: Getty Images
DATING SOFIA PERNAS
Recently, Justin and Sofia were spotted kissing outside the Southern California Orthopedic Institute, where she dropped him off for a doctor's appointment, and again later when she picked him up. The two were kissing passionately, and it looks like quarantine has really heated up the relationship.
Curiously, Sofia and Justin had worked together on "The Young and the Restless" in 2015 and were good friends, but there had been no indication they were even remotely interested in each other in a romantic way.
In fact, Sofia left in 2016, shortly before Chrishell Stause joined the YATR cast. It was Stause that Justin fell in love with and eventually married -- but now it looks like the Cinderella slipper is on the other foot.
A QUARANTINE ROMANCE
The couple was dating when the COVID-19 pandemic erupted and opted to be quarantined together, and from that photographed kiss, it looks as if the temperature of the romance has risen considerably.
Sofia, who was born in Morroco, and raised in LA from the age of 6, always wanted to be an actress, but her father encouraged her to become a journalist. However, Sofia was spotted by a talent scout, which led to a successful modeling career, and the jump into acting was the next logical step.
Sofia featured in several films, then won a recurring role in YATR, which she left to take up the role of Catalina in "Jane the Virgin." Sofia started making inroads in Hollywood when she landed the starring role in the military drama series, "The Brave."
BLOOD & TREASURE
Sofia is now starring in a mystery series "Blood & Treasure" opposite actor Matt Barr. Sophia plays an antiquity thief who partners up with a former FBI agent, Barr's Danny McNamara who specializes in recovering stolen arts and antiquities.
The first season of the series was a resounding success, and CBS has already approved a second season, due for release sometime in 2020. Sofia Perna's fans -- and among them Justin Hartley -- can look forward to a new Disney movie in which the actress featured, "Secret Society of Second-Born Royals," which is also due to premiere in 2020.
THE NEXT LEVEL
Sofia's career is on an all-time high, and so it seems, is her romantic life. It remains to be seen if Justin will pop the question and make the stunning actress his third wife, after his two previous marriages to two other actresses.
JUSTIN HARTLEY'S EX-WIVES
Justin was previously married to actress Lindsay Korman, whom he met on the set of "Passions." The couple was married for 8 years, and share a 15-year-old daughter, Isabella, whom they co-parent amicably. Justin revealed:
"Communication and an understanding of where everyone's coming from and realizing that it's hard."
Justin went on to marry Chrishell Stause in 2017, but the relationship proved to be all too brief. Hopefully, the "This Is Us" star has finally met his match in Sofia Pernas, and the third time will prove to be the charm.
Please fill in your e-mail so we can share with you our top stories!