Todd Chrisley Showers Son Chase with Love on His 24th Birthday
Todd Chrisley is proud of how far Chase Chrisley has come, and he is telling the world. The doting father recently shared a touching message on his son's 24th birthday.
Reality TV star, Todd Chrisley, dedicated a heartwarming Instagram birthday post to his handsome son, Chase Chrisley. In the post, Todd shared a lovely series of photos of Chase while also writing a sweet tribute in honor of the birthday boy.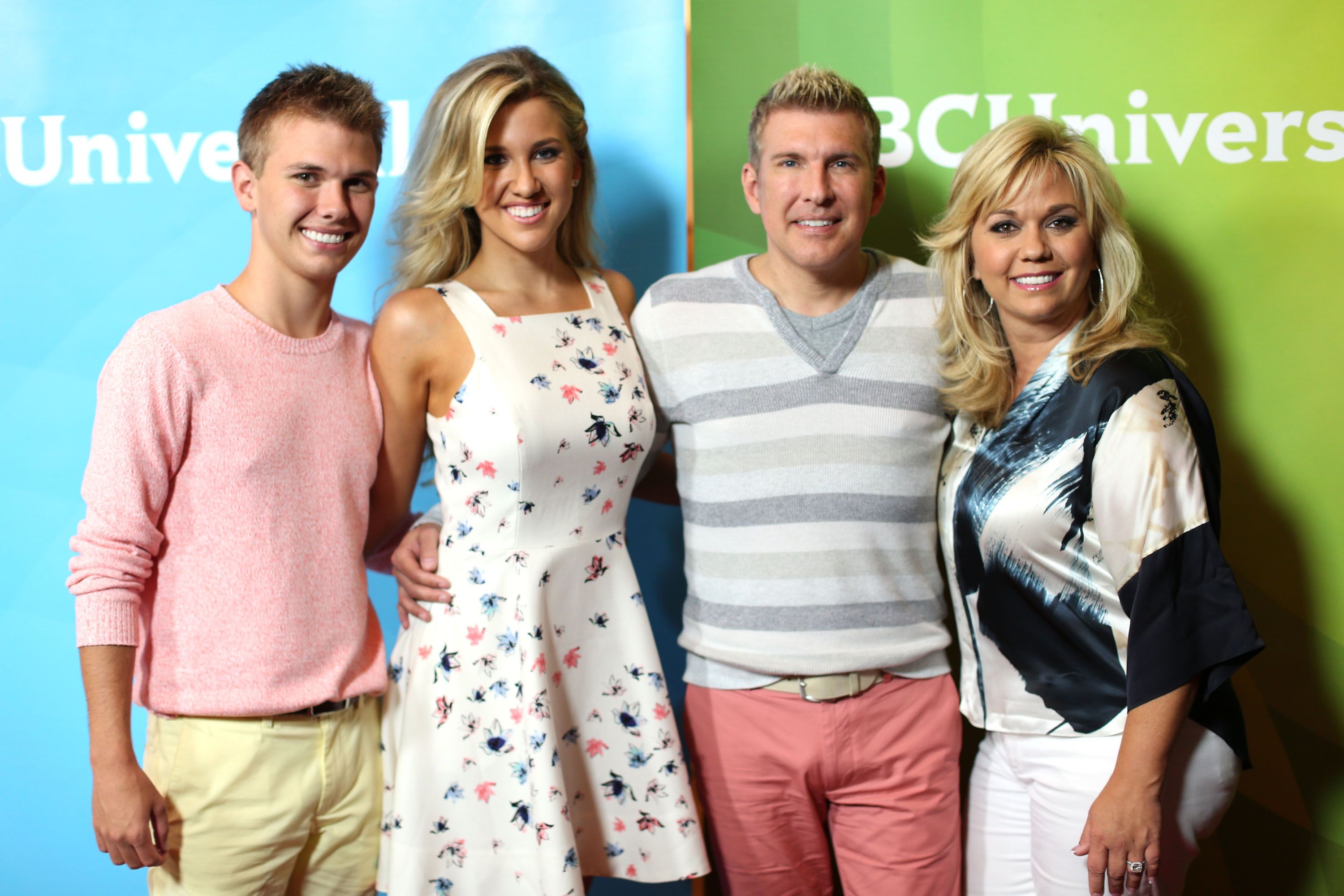 Chrisley started his caption by wishing Chase a happy birthday before adding that Chase's birth 24 years ago was one of the happiest days of his life. 
Going further, Todd stated how much he loved his son and how proud he was to be the young man's father. He concluded with good wishes which read:
"I wish you a life filled with love, peace, happiness, and a solid relationship with God, through him, all things are possible."
Shortly after sharing the post, fans and followers took to the comment section where they also left sweet birthday messages for Chase. In a separate post, Todd shared another touching tribute where he wrote, 
"This young man is MY son to which I am grateful for every day."
Chase's birthday comes nine months after he was accused of owing more than $16,000 in taxes. At the time, the "Chris Knows Best" star had an unpaid balance of over sixteen thousand dollars from 2014.
Following the outbreak of the COVID-19 pandemic, Todd was diagnosed with the virus, and after a three weeks long fight, he recovered.
After his recovery, the television star revealed that he was willing to donate his plasma to help in treating the novel coronavirus patients who could benefit from his antibodies.