Keyshia Cole and Boyfriend Niko 'Khale' Hale's Baby Son Tobias Says 'Hi' in a Cute Video
Keyshia Cole recorded a clip that featured her face in "Cat" masks and without makeup, as she showed off her adorable mini-me, Tobias.
It's cuteness overload for the talented entertainer who recently shared her mother and son moment with some Instagram followers. Following the ongoing coronavirus pandemic, lots of celebrity moms have been in self-isolation with their family, and it appears that they are making the most of it.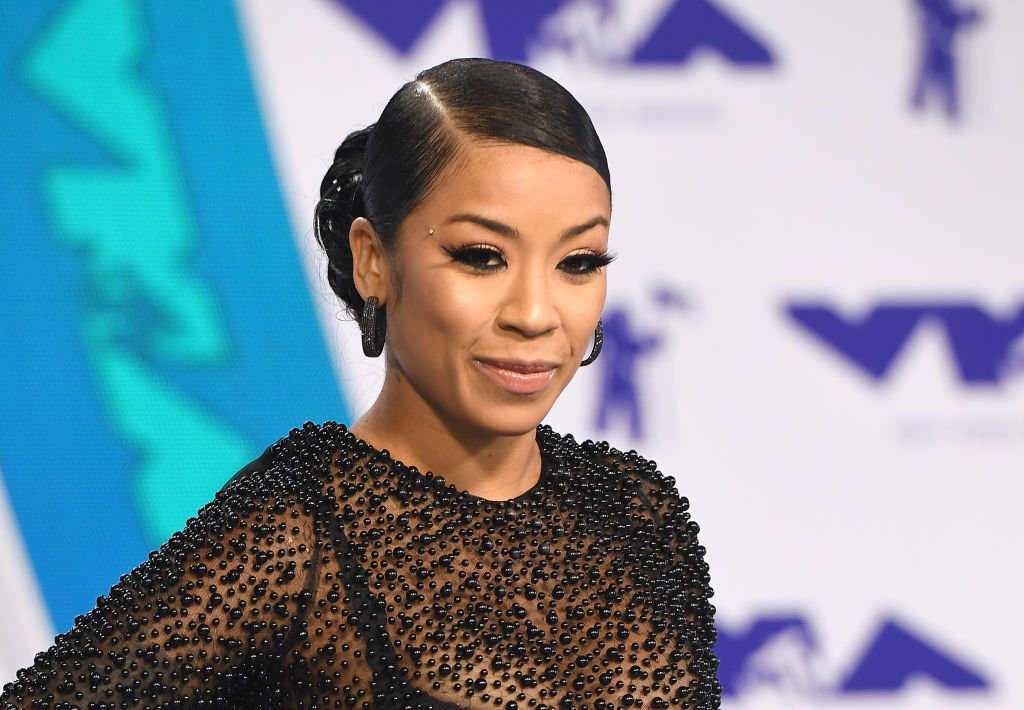 Keyshia's post saw her in a black-haired pixie cut, stud earrings, and an ash-colored top. Baby Tobias looked lovely in his blue long sleeve outfit.
While the singer urged the tot to connect with their audience by saying "Hi," the baby seemed more interested in grabbing the  "Cat" face masks on the screen. She captioned the clip:
"@tobiaskhale says, Hi."
Lovers of the music star were happy to be blessed with the post, and they complimented the singer's looks and reached out to the toddler.
Niko first remixed Keyshia's "Let It Go" song before gaining the music star's attention.
The "Keyshia Cole: My New Life" star shares her second son Tobias with her singer boyfriend, Niko Khale. Her first son was born in her first and only marriage with NBA champion, Daniel Gibson Snr.
Niko, who is fourteen years her junior is a father of one. Both singers were mesmerized by their son's birth. She wrote:
"I absolutely ?couldn't wait to post these pictures...@tobiaskhale is the sweetest baby.. OMG. He's such a little blessing, and I'm completely in love with him!"
The 38-year-old artist is seemingly in a good place with the love of her life, and her getting candid with how they fell in love makes the lovebirds an enviable duo.
Niko first remixed Keyshia's "Let It Go" song before gaining the music star's attention. She revealed that his voice made her fall head over heels. Fortunately, her pursuit was not in vain, as she thought of getting him "before somebody else do."
Lots of fans are taken by their love affair, but what's even more thrilling is seeing their favorite fan go head to head with another credible female artist in the industry.
The Timbaland and Swizz Beatz "Verzuz" creation allows for two artists to go against each other with their hit songs.
Ashanti mentioned that she's open to battle with Keyshia; however, the mother of two is yet to respond to this call. This is only a fun way to entertain fans following the lockdown, and it is not aimed at discrediting any artist.