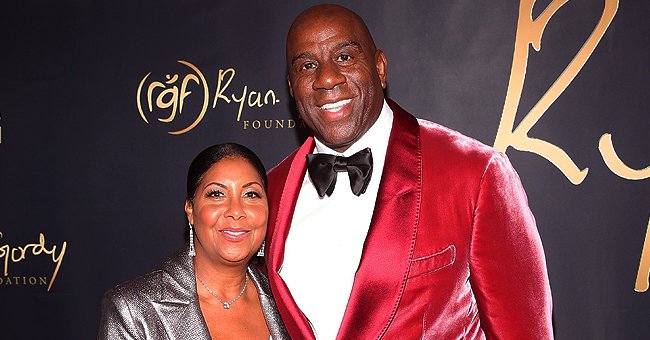 Getty Images
Cookie and Magic Johnson Are Proud Grandparents – Meet Their 2 Adorable Grandchildren

Besides building a career in professional basketball by being one of the greatest players in NBA history, Magic Johnson became a spokesperson on HIV awareness, but his most important achievement is the family he built over the years.
Better known as one of the greatest basketball players in NBA history, Earving "Magic" Johnson, is a loving and caring father and grandfather. A glimpse through his social media shows us how proud he feels about the family he has raised along with his wife, Cookie, whose real name is Earlitha Kelly.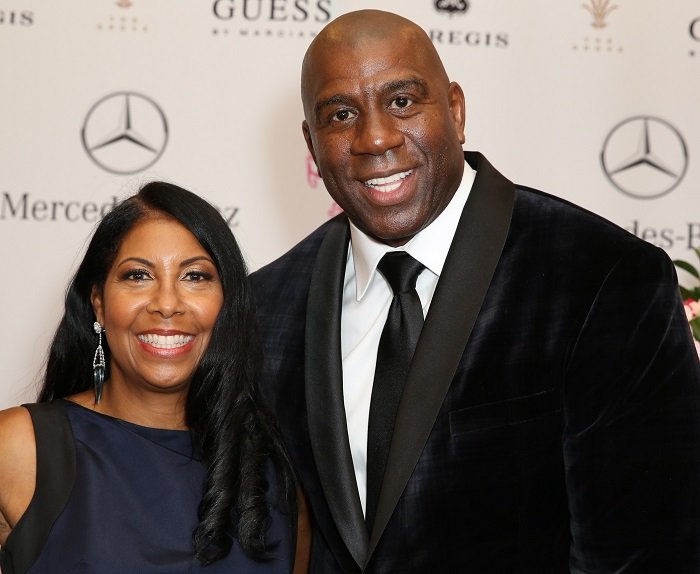 Magic Johnson and wife Cookie Johnson arrive at the 2014 Carousel Of Hope Ball Presented By Mercedes-Benz at The Beverly Hilton Hotel on October 11, 2014 in Beverly Hills, California. Image: Getty Images
Posts on his Instagram especially show his family sharing many moments, but since the couple became grandparents, the kids are all over. Cookie and Magic's grandchildren are 11-year-old, Gigi, and 8-year-old, Avery. A grandparents-day picture at school shows both kids with their proud grandpas.
Gigi and Avery are the children of Andre, Magic's 39-year-old older son from a relationship before Cookie, and his wife Lisa. Through their photos, we can see how close the family is. They frequently spend special days together and even vacations.
CLOSE FAMILY
After having an uncertain relationship for about 14 years, including two broken engagements and four-year break-ups, Magic and Cookie Johnson got married in September 1991. Almost 30 years later, they still are madly in love with each other.
Two months later, and while Cookie was pregnant with their first son, EJ, Magic was diagnosed with HIV positive which forced him to leave his NBA career. Mother and son were immediately tested and fortunately, they both were negative. In 1995, the couple decided to adopt a baby girl, Elisa, to not take the risk of infection.
EJ and Elisa have grown and started their careers in fashion and entertainment. They both have been part of the cast of "Rich Kids of Beverly Hills". In 2013, EJ publicly came out as a gay man, and although it was hard for Magic at the beginning to understand, he soon became a very supportive father.
COOKIE'S MAGIC
"Believing in Magic" is the title of the book written by Cookie, in which she finally tells her story of her almost 40-year relationship with her husband and the family they raised, including their 14-year courtship and 25-years marriage at the time.
She explains how her world fell apart when her husband told her about his diagnosis. "I knew I had two choices", she writes, "I could leave and let him die or I could stay and help him live". In 1991 there was not much information on the virus. She also wrote on the book:
"I knew then this was God's purpose for him... Earvin is a positive person. This faith gave me the strength to get off of my knees and move forward".
Cookie, who is also an entrepreneur by leading The Magic Johnson Foundation on AIDS education and awareness, and the premium denim line, CJ by Cookie Johnson, also writes in her book about their lives as AIDS activists and their struggles of raising a gay son and an adopted daughter.
Please fill in your e-mail so we can share with you our top stories!