Bianca Lawson Is Tina Knowles' Stepdaughter — Meet the Talented 41-Year-Old Actress
Veteran actress Bianca Lawson has enjoyed a stellar acting career that has spanned several decades. The actress who has famous showbiz parents recently became the stepdaughter of Tina Knowles. 
In 2015, TV star Bianca Lawson became the stepdaughter of Tina Knowles and stepsister to award-winning singer Beyonce and her sister Solange. 
While she may not be as famous as her new stepsister, Beyonce, the talented actress is also successful in her own right with several television and movie credits.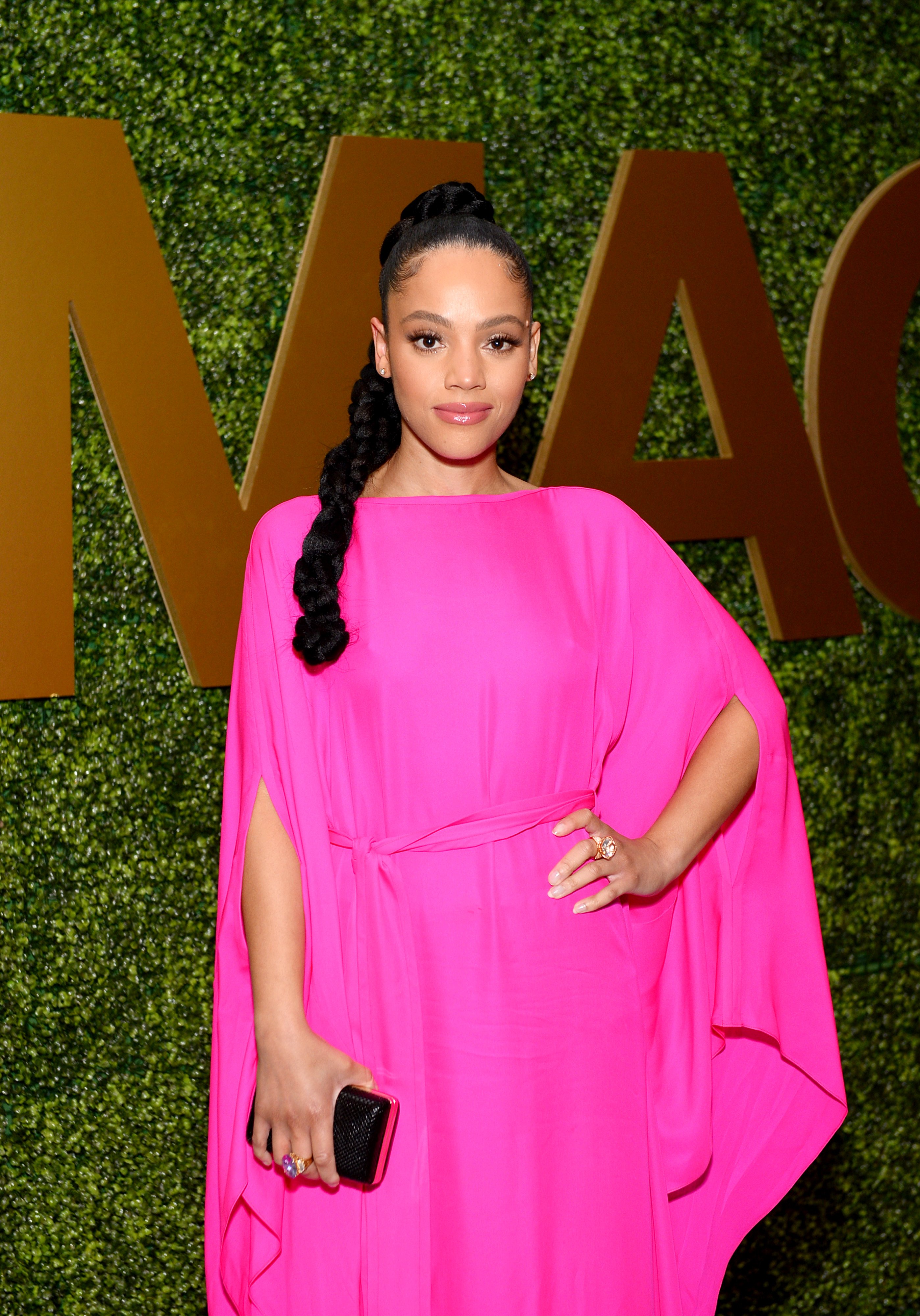 The iconic actress has managed to carve a niche for herself in the movie industry despite having famous parents, mother Denise Gordy, and father, Richard Lawson. The actress got her acting breakthrough in 1988 as a child actor in the television series "Saved by the Bell: The New Class." 
Since then, the 41-year-old actress has become a household name in Hollywood, but she has always credited her parents for their significant role in her successful career.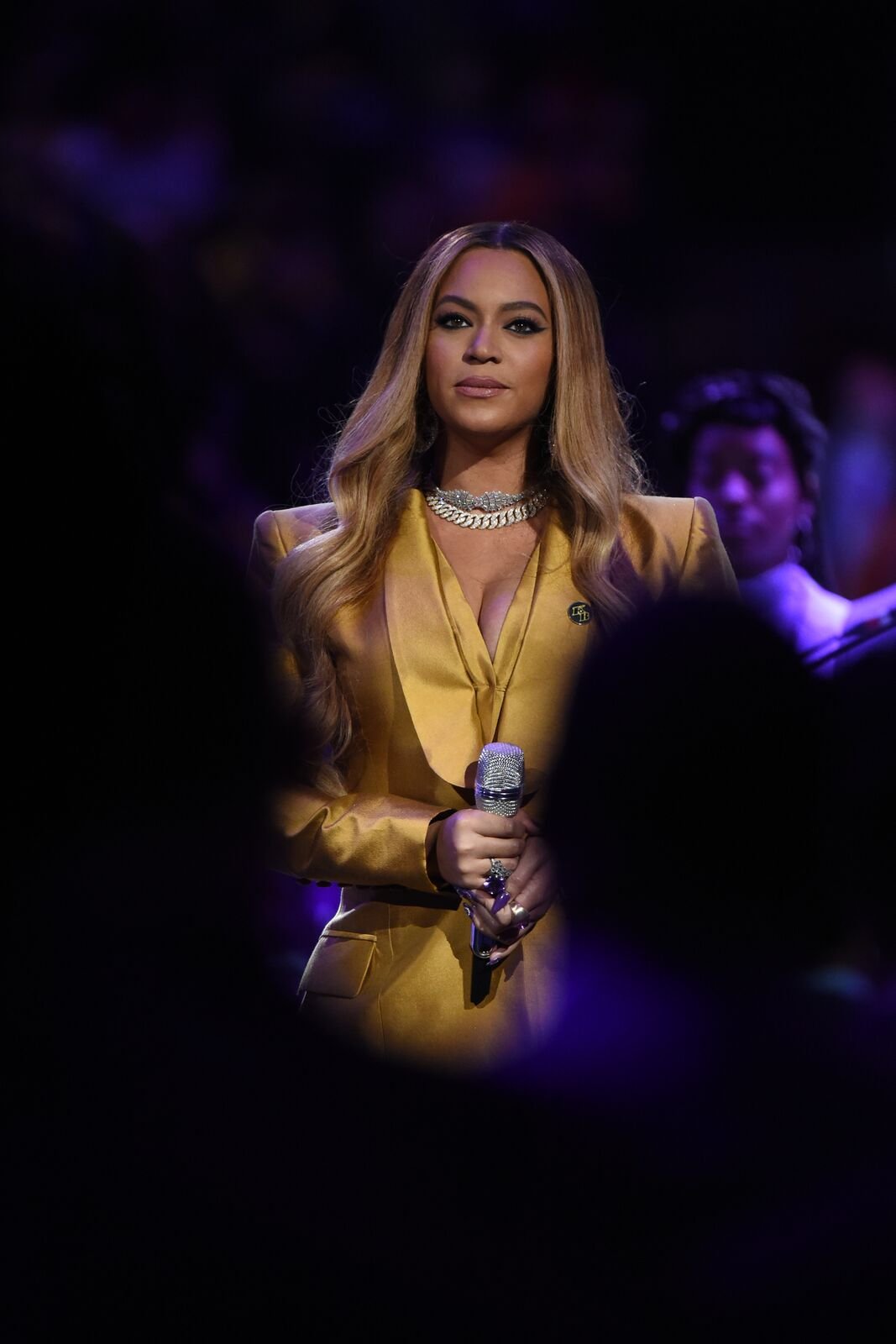 BIANCA LAWSON'S ACTING CAREER
Bianca Lawson's parents were both actors and were very crucial to her successful acting career. Bianca Lawson's "Saved by the Bell" role in 1988 paved the way for more roles for the young actress, and she has gone on to enjoy nearly three decades in Hollywood. 
Since her breakthrough role as Megan Jones in "Saved by the Bell," the actress has consistently been cast as a teenager for nearly two decades.
Other shows which Lawson played the role of a teenager include "Sister Sister," "Buffy the Vampire Slayer," "Smart Guy," "Dawson's Creek," "Vampire Diaries," and "Pretty Little Liars."
Lawson was 31 when she played the role of Maya St Germain in the series "Pretty Little Liars" in 2010. At this time, the actress was nearly twice the age she was portraying in the show and was cast as a teenager throughout her two-year run on the show.
In 2016, at the age of 37, the TV star began portraying the character Darla, in the OWN series "Queen Sugar," in which she plays a more mature role than what many of her fans have grown accustomed to seeing her portray. Speaking about her character in "Queen Sugar," she said:
"I really always wanted to play a person like this. I wanted to play something that I had never played before, material that was more mature and deeper."
The talented actress also has several movie credits, which include "The Feast of All Saints," "Save the Last Dance," "Rogue," and several others. 
BIANCA LAWSON'S UPBRINGING AND RELATIONSHIP WITH PARENTS 
Bianca Lawson was born on March 20, 1979, in Los Angeles, to parents Denise Gordy and Richard Lawson. The beautiful actress is also the great-niece of Motown founder Berry Gordy.
Lawson was raised by her parents in Los Angeles and attended Marymount High School, the same school that reality TV star Kim Kardashian graduated from.
During a 2017 interview, the "Teen Wolf" star revealed that her parents initially kicked against her acting career and wanted her to focus on school and being a regular kid. 
Lawson said she finally was able to change her parents' minds because she was persistent about pursuing her acting career even as a child. In her words:
"I wore them down! And it wasn't like they were like, 'Oh yay!' They were just like, 'Oh really Bianca? Do you really want to do this?' And I was like, 'Yes! I want to do this! I have to do this!'"
Bianca Lawson's dad Richard Lawson revealed during an interview that he didn't take his daughter seriously when she first came to him with her intention to pursue an acting career at the age of six. He claimed she was later able to convince him at the age of nine.
The veteran actor then began to set the foundation for a successful acting career with his daughter by talking to her about being a professional.
Lawson and her dad share a very close relationship, and last year the actress showed how much he means to her as she celebrated his birthday with a series of pictures and a heartfelt tribute.
BIANCA LAWSON BECOMES BEYONCE KNOWLES' STEPSISTER
In 2015, Richard Lawson and Tina Knowles tied the knot while riding onboard a yacht in Newport Beach, California.
The intimate ceremony had members of the Knowles-Carter-Lawson clan in attendance and was an exquisite event with an all-white theme.
Both Richard Lawson and Tina Knowles have been married before, and the pair began dating in 2013 two years after Knowles finalized her divorce with ex-husband Mathew Knowles.
Tina Knowles is known to be very close to her daughters Beyonce and Solange, which is why the "In Contempt" star decided to seek the sisters' consent before proposing to their mom.
Knowles also revealed during an ESSENCE Empowerment Experience that her faith also played an essential part in accepting to enter into a relationship with Richard Knowles. 
Despite it being the couple's second marriage, the duo has been serving their fans some real PDA. In 2017, Knowles got support from her daughters as she celebrated her husband's 70th birthday.
While there isn't much of a relationship between Bianca Lawson and her stepsister Grammy award winner Beyonce, the "Save the Last Dance" star has quickly formed a close relationship with her stepmother, Tina Knowles. 
During a 2017 appearance on "The Real Daytime," the "Queen Sugar" actress spoke about her stepmother, Tina Knowles. She said:
"She's so down to earth. You could chat with her about anything all day long."
Tina Knowles is also fond of Bianca Lawson and refers to her as her "Bonus" daughter. She also takes her time to congratulate the actress for every achievement, no matter how small.
Lawson continues to make significant career strides in the movie industry, and at only 41, the actress is poised even to achieve more career success.