Donny Osmond to Become Grandpa for 11th Time – Watch the Gender Reveal Video of His New Grandbaby
Over the weekend, musician Donny Osmond shared a video where he revealed he was going to become a grandparent again. He and his wife, Debbie, 61, got to reveal the gender of their grandchild.
Taking to Instagram, Donny, 62, shared a gender reveal video where he and his wife popped canisters that blew out pink smoke. That means the pair will be grandparents to a granddaughter.
In the caption of his post, the singer shared how his family was "growing." He also revealed that he and Debbie already had one granddaughter and nine grandsons.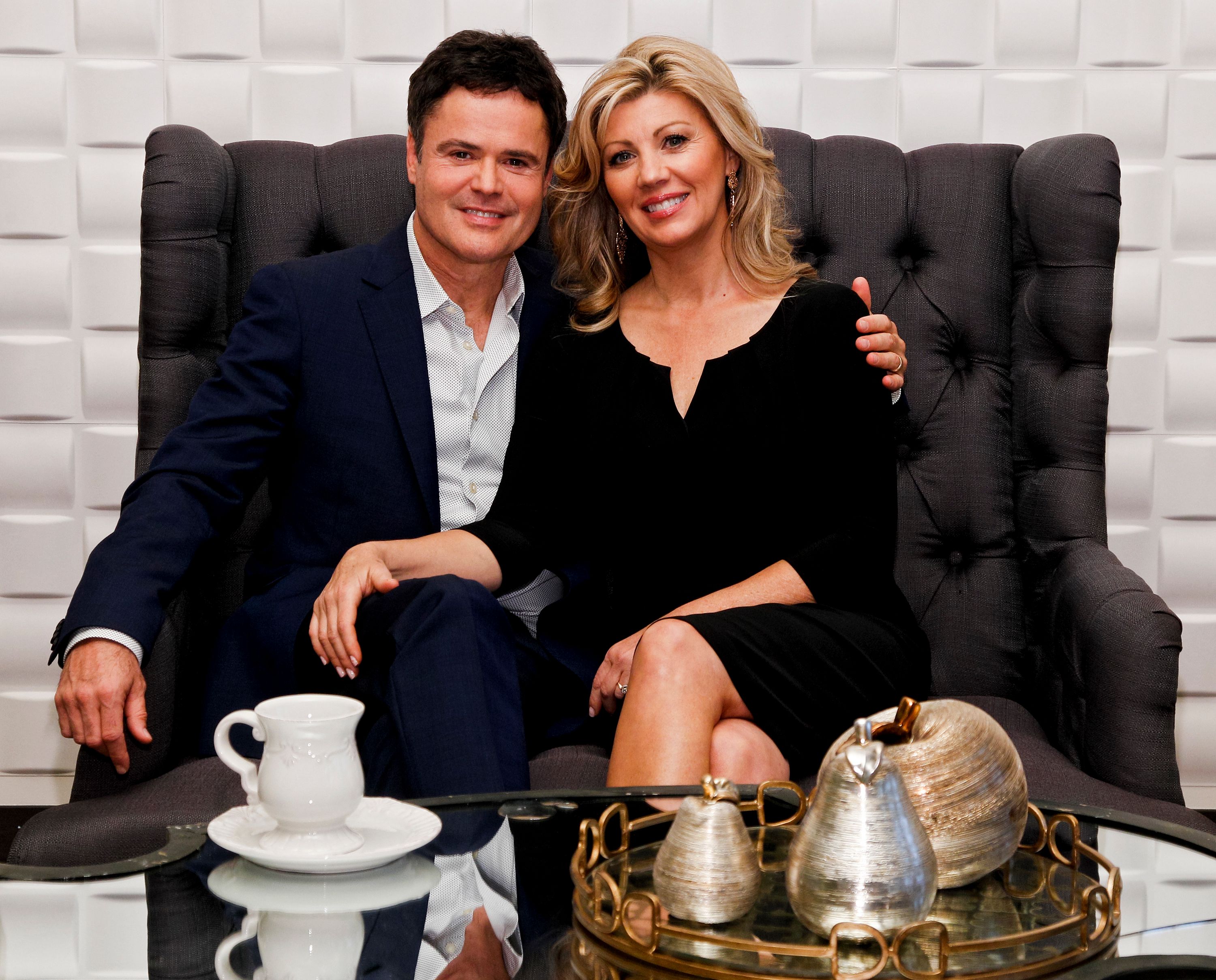 DONNY'S LASTEST GRANDCHILD
The artist also congratulated "our sweet kids Chris and Alta" and shared their love for both of them and the coming baby. He concluded his post by revealing that he and Debbie "are so happy."
The baby girl is the first child for Donny and Debbie's son, Chris, 29. He also took to his own Instagram to confirm the news.
EXPECTING A BABY GIRL
Chris wrote: "We're so excited to announce we're adding a new member to the tribe!" He added that he was surprised that they were expecting a girl.
"The Masked Singer" alum also shared that they were expecting the birth of their child in November 2020. The good news comes just after the couple celebrated the second wedding anniversary on May 11, 2020.
DONNY'S CHILDREN
Chris and Alta got married in 2017 at the same place they met, the Sundance Mountain Resort. Donny and Debbie are also parents to sons Donald, 40, Jeremy, 38, Brandon, 35, and Joshua, 22.
WELCOMING A DAUGHTER-IN-LAW
Their youngest child recently shared some great news of his own. Joshua proposed to his girlfriend Summer Felsted and they're set to get married this month.
CELEBRATING THE ENGAGEMENT
Donny took to social media again to reveal the good news while supporting his son's decision. Besides expecting his second granddaughter, the singer also celebrated the women in his life on Mother's Day.
HONORING WOMEN
Via Instagram, the "Donny & Marie" star honored his wife and their five daughters-in-law on May 10, 2020. Besides Alta and Felsted, Donny paid tribute to Melisa, Jessi, and Shelby.