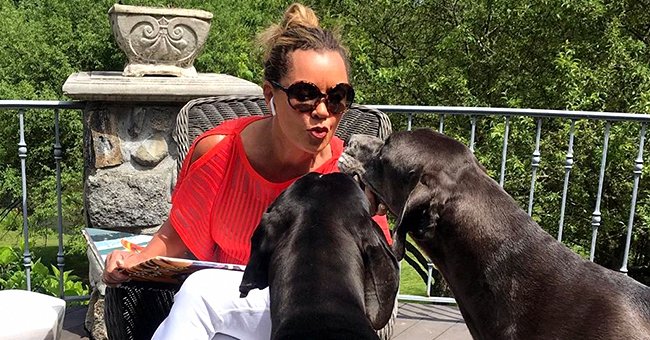 Instagram/vanessawilliamsofficial
Vanessa Williams Celebrates Her Dog Roscoe's 1st Birthday in a Sweet Photo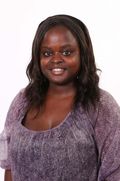 Vanessa Williams celebrated her love for animals as she celebrated her dog, Roscoe's first birthday, with a heart-warming picture of her showing him affection.
Summer is one of Vanessa Williams' favorite time of the year. Not only does it give the former pageant queen a chance to lounge around her stunning patio, but the start of the season has some wonderful memories or her.
Recently she celebrated her dog's first birthday. In a caption, she wrote, "need a kiss from Roscoe, the birthday boy in my new summer."
A fellow dog lover commented on Vanessa's photo, saying, "dogs are divine gifts from God. Have to love our doggies. Yours are beautiful."
Some fans shared their adorations for the dogs and complimented their coats. Another fan wished Roscoe a happy birthday.

A fan commented on Vanessa William's lounging on a patio and giving her dog roscoe a kiss | Source: Instagram.com/vanessawilliamsofficial
As she adjusts to her "new summer" normal, Williams kept Roscoe's special day low-key. On her Instagram story, she posted another tribute to her beloved pet.
In a photo of Roscoe lounging on a couch, she added a colorful birthday filer around her dog's adorable face.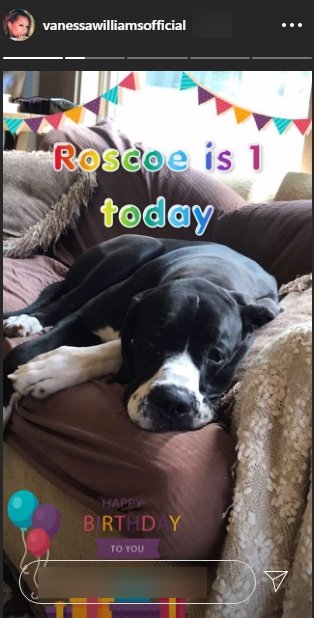 Vanessa William's dog, Roscoe, lounges on a couch on his first birthday | Source: Instagram.com/vanessawilliamsofficial
According to
PEOPLE,
Vanessa is a fan of Great Danes. In 2012 she adopted Grayson, who joined her other dog, Willa.
While sharing her excitement at the time, she said, "I'll be a mom of two. I'll have time now to train and to integrate him into our family."
Vanessa told the magazine that she enjoyed Great Danes because of their very subdued nature, which makes them an easy companion to have around the house, she explained:
"Contrary to what people might think, they sleep probably 80 percent of the time. Love to lay out in the sun in the heat. I just love them."
Before adopting her Great Danes, Vanessa had a Yorkie named Enzo, who went missing in 2007 after she has returned home from a trip. At the time, she was convinced that he had been taken.
Page Six reported while sharing her story on the "Pet Life Radio" segment, "Tails of the City," she revealed that she had enlisted a psychic on two occasions to help figure out the circumstances around her dog's disappearance. The psychic confirmed her suspicions of an abduction. Williams still never found Enzo.
Please fill in your e-mail so we can share with you our top stories!