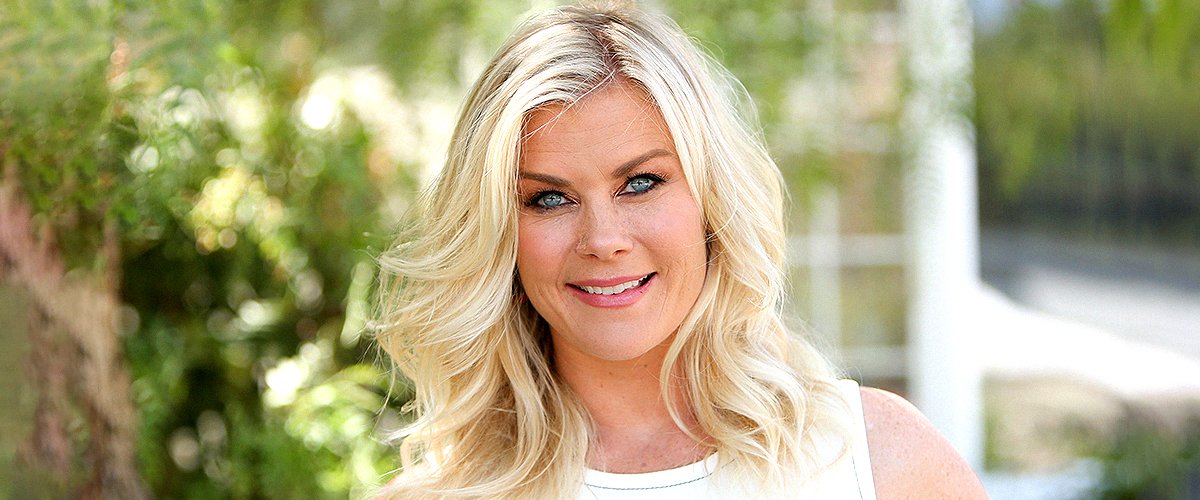 Getty Images
Alison Sweeney Hosted 'The Biggest Loser' for 8 Years — Meet the Actress's Kids and Husband
"The Biggest Loser" host Alison Sweeney wears many hats: actress, director, author, and a loving wife and mother to two kids.
Alison Sweeney and her husband, David Sanov have been married for an incredible 19 years, and they share two children, a 15-year-old son, and a daughter, 11.
Alison, who started working as a model and an actress at the age of 5, reveals that she puts her family first, no matter what.
Alison revealed that the secret to her happy marriage is a yearly job evaluation report they give each other on their anniversary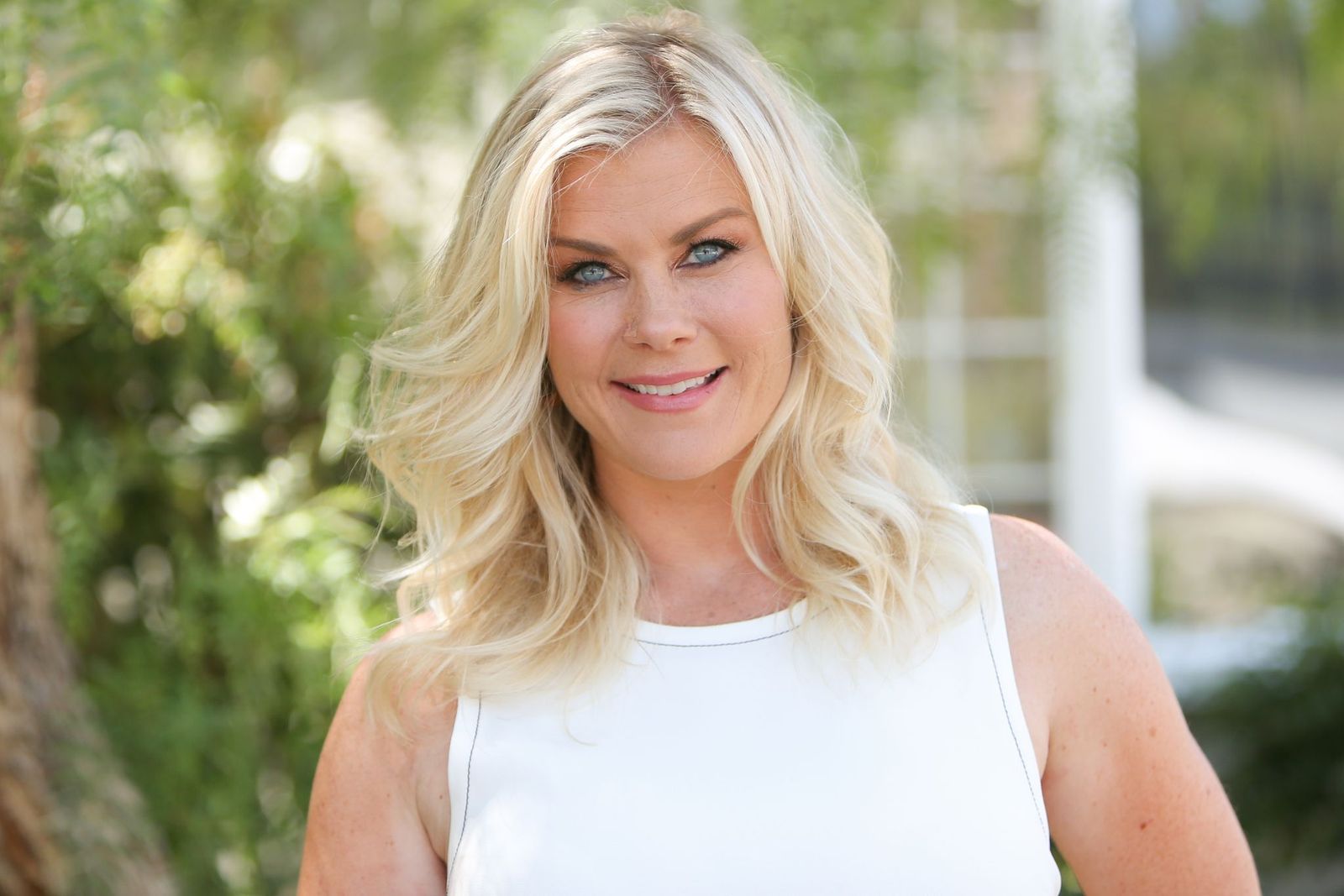 Alison Sweeney at Hallmark's "Home & Family" at Universal Studios Hollywood in 2019 in California | Source: Getty Images
PUTTING FAMILY FIRST
The former "Days of Our Lives" actress who had been on the show since 1987, quit the longest-running TV show in history in 2017, so she could dedicate more time to her family.
As a daytime soap, DOOL aired 5 days a week, an hour-long episode, which made for a grueling work schedule for the mother of two, especially since from 2007 to 2015 she was hosting "The Big Loser" at the same time.
MEETING HUSBAND DAVID SANOV
Alison's husband Dave Sanov is a California highway patrol officer, and no, he did not pull her over and give her a ticket. Dave and Allison's parents were life-long friends (he used to babysit her) and the actress had a crush on him for years.
Then, one day, Dave ran into Alison at a party, noticed she had grown up, and asked her out. Two years later they were married. Allison confesses that their relationship is a meeting of opposites:
"We have similar values and personal beliefs. But we're also opposites. (...) My general attitude is: It'll be fine; it'll work out. It infuriates him."
WELCOMING BEN
The couple married in 2000, and in 2005 they welcomed their son Ben. Becoming a mother was a life-changing event for Alison, she revealed:
"Every decision I make, I'm always thinking how it will affect my children."
Alison confesses she enjoyed every second of being a first-time mom and revealed that her husband Dave was incredibly supportive during both pregnancies. She said:
"With Ben I got four weeks off. It was awesome for a first-time mom. I took advantage of every minute."
WELCOMING MEGAN
4 years later, in 2009, Dave and Alison welcomed their daughter Megan. At that time, Allison was a month away from the DOOL season, a season in which her character had a complex story-line. She confessed:
"With Megan, I was back to The Biggest Loser eight days after I gave birth and back to Days of Our Lives after two weeks."
MAKING CHOICES
In 2017, when her son Ben turned 12, Alison decided that she needed to have more time for her family, to give her children the attention they needed during those crucial teen years.
Her career took a back seat, and Alison left DOOL, and opted to work on Hallmark movies instead, and in the "The Chronicle Mysteries" series which gave her a lot more time for her family, but kept her hand in her beloved acting.
THE SECRET TO HER MARRIAGE
Alison revealed that the secret to her happy marriage is a yearly job evaluation report they give each other on their anniversary. She revealed:
"Every year on our anniversary, we have a dinner date and talk about how our relationship is going."
On that dinner date, the couple discusses the past year in detail and tell each other three positive aspects that surfaced, and three negative aspects each thinks the other could/ should work on.
ALISON SWEENEY AND WEIGHT-LOSS
Alison and Dave's job evaluation technique seems to be working, and the couple will be celebrating their 20th wedding anniversary on July 8, 2000. Alison reveals that Dave has often been her inspiration and her willpower in her struggle with the weight.
Alison admitted that she has struggled with her weight most of her life, and was often told by casting directors that she was "too fat for the part." Working on "The Biggest Loser" helped her put weight-loss goals in perspective. She revealed:
"I visualize my caloric intake for the day like the numbers on the Biggest Loser scale."
But even though Alison has lost -- and kept off the weight -- to be healthy, she makes sure that her daughter Megan understands that being thin is not what makes you attractive, and that self-esteem is not, and should never be based on physical appearance.
And that is a lesson so many women, and girls need to learn...Thank you Alison Sweeney.
Please fill in your e-mail so we can share with you our top stories!