How Cookie and Magic Johnson Reacted after Their Son EJ Came out When He Was 17
Although he has wholeheartedly welcomed the idea that his son is always going to be gay, basketball legend Magic Johnson had a fiery reaction to learning the sexuality of his son.
Parents naturally worry about their kids. Some try to create a path they think might be suitable for their kids in life. But when the child decides to forge his or her own path, they learn to support with love. 
Earvin "Magic" Johnson was definitely no different, according to his wife, Cookie. The doting mother revealed in an interview with Facebook's Red Table Talk Show that although she discovered EJ's sexuality early on and fully supported him, she hesitated to inform his father.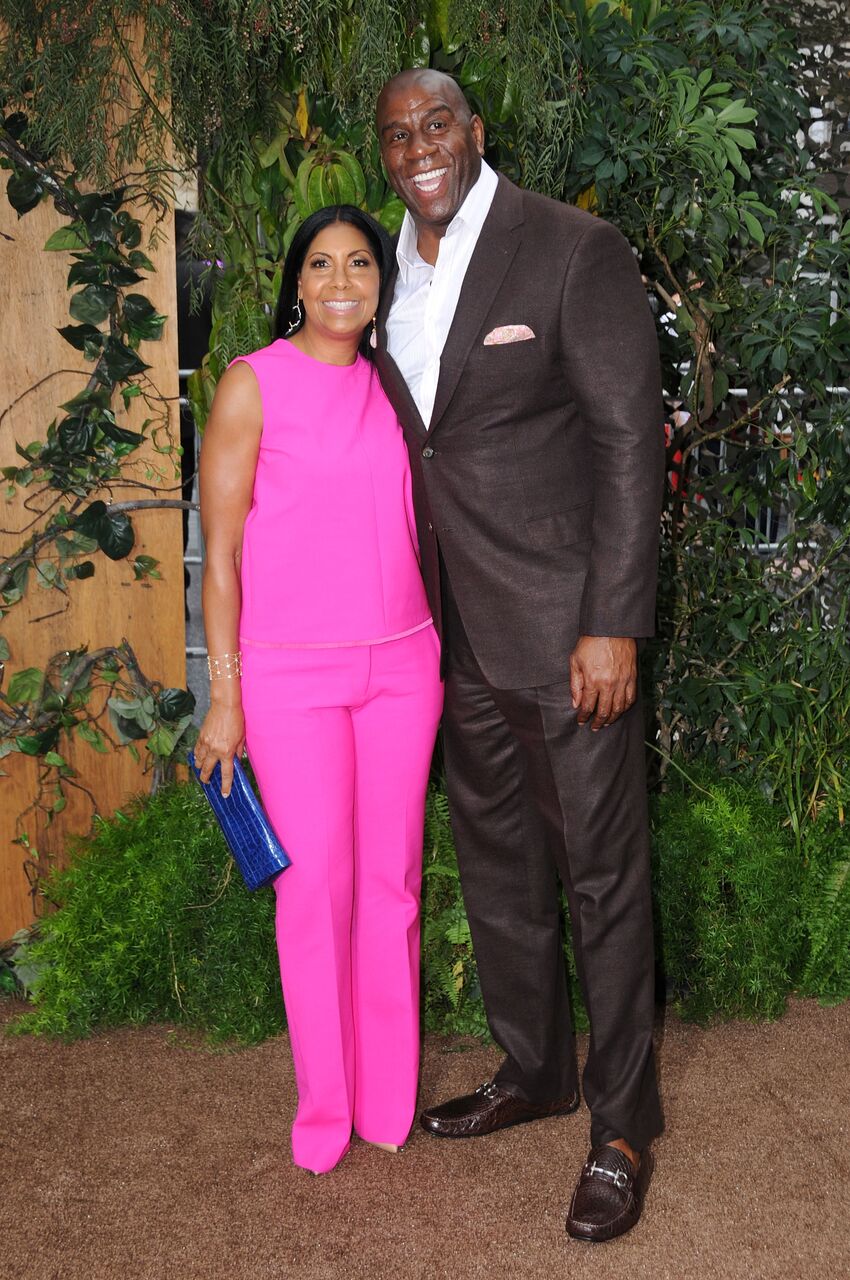 They eventually broke the news to Magic together in an awkward conversation. Magic's wife, Cookie Johnson, recalled that it was a little tough talking to her husband about their son EJ's sexuality. 
Mrs. Johnson expressed that her husband is not the most subtle, and when told that his son (Earvin Junior) was gay, he let out all his thoughts and fears immediately. Magic Johnson exclaimed,
"This is not what I wanted for my son. And do you realize what you're saying because the world is not going to like that…" 
Cookie later spoke to her husband about the rashness of his reaction and got no response, as she admitted it was something the NBA Hall of Famer had to come to terms with on his own. However, the next day, the former basketball player had a heart to heart with EJ. 
Ellen herself came under intense scrutiny after coming out as gay in 1997.
The father-son duo reportedly cried together after the Reality T.V star assured his father that they were going to get through it in time.
The younger Johnson later moved to New York for college, in a period that saw significant improvement in their relationship. Earvin Junior recalls a visit from his father in an interview on Facebook's Red Table Talk Show.
"When he came back to visit, he picked me up for dinner. He hugged me so hard. He almost broke my back." He said. "At that point I was like, 'We're going to be okay,' I could really feel the love." EJ doesn't conform to popular gender identities either, saying that he is "floating in the spectrum." 
Four years after his son publicly came out of the closet, Magic Johnson shared some insight for other parents going through the same phase with their children. He said:
"It's all about loving them no matter who they are, what they decide to do. When my son came out, I was happy for him and happy for us as parents. We love him. EJ is amazing."
Magic shared these thoughts on The Ellen DeGeneres Show, run by the comedian of the same name. Ellen herself came under intense scrutiny after coming out as gay in 1997.
More and more celebrities have since publicly declared their identity as members of the LGBTQ community as society gradually enlightens itself on the subject.