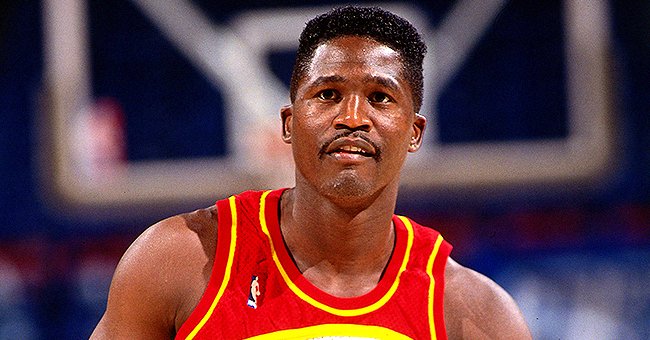 Getty Images
NBA Star Dominique Wilkins Proposed to First Wife Nicole Berry 2 Weeks after They Met

A peek into NBA star, Dominique Wilkins's, whirlwind romance, an extravagant wedding to his first wife, Nicole Berry.
At a time when Dominique Wilkins was regarded as one of the most eligible bachelors, it is no surprise that he was able to get college student Nicole Berry to agree to marry him after two weeks of knowing her.
The couple proceeded to spend six months putting together a top tier wedding which was planned down to the finest detail. The duo spared no cost.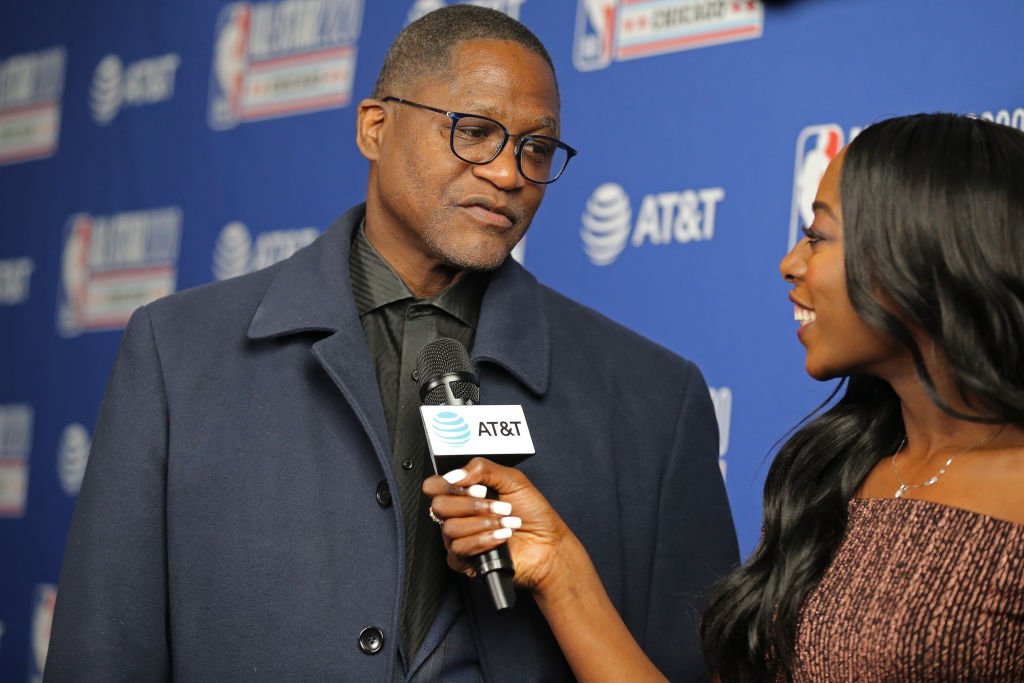 Dominique Wilkins talks with Chiney Ogwumike of the Los Angeles Sparks during the 69th NBA All-Star Game on February 16, 2020 | Photo: Getty Image
After the six-month-long wait, the two finally tied the knot. Dominique looked dapper in a black tuxedo even though he was quite nervous while his bride was a picture of elegance in an exquisite off-shoulder, beaded white wedding dress.
The former model was walked down the aisle by her proud father, Readus Fletcher II. Nicole's mother, Alyce Gambrell, also graced the wedding. While both of Nicole's parents were glad to marry their daughter to Wilkins, things were quite different on the basketball player's side of the family.
His mother and sisters were totally against the marriage between Dominique and Nicole. Dominique's mom, Gertrude, and her daughters threatened Nicole's life after breaking into the couple's home before the wedding took place.
According to Berry, Baker and her daughters threw her clothes into the pool and made it known that they would end her life before she could marry Wilkins.
Nicole took the matter to court, and she was granted a restraining order against Baker and her daughters. The former model testified that he mother-in-law said:
" I will kill you before you marry my son."
The temporary restraining order stated that Gertrude and daughters were to maintain a distance of at least 100 yards from Berry and her home at all times. It also prevented them from communicating with Nicole.
It looks like Gertrude finally got her to wish because the marriage ended a long time ago. The sports star has gotten married twice after he parted ways with Nicole.
The former NBA player was born Jacques Dominique Wilkins on January 12, 1960. He is one of the best basketball players in American history. He attended high school in North Carolina, where he displayed his amazing abilities in basketball and track.
He enrolled in Georgia University for college but dropped out in 1982 when he was in junior year. Dominique placed himself in the draft and was signed by the Utah Jazz but later left the Utah team to the Atlanta Hawks for two players and some money.
He retired in 1999 at a time when he was ranked eighth on the NBA scoring list with a total of 26,668 points.
Please fill in your e-mail so we can share with you our top stories!