La Toya Jackson Celebrates 64th Birthday and Gushes about Her Parents in a Sweet Post
La Toya Jackson appreciates her parents for their impact in her life as she shares throwback pictures of the duo on her 64th birthday.
La Toya Jackson is a year older. The singer recently celebrated her 64th birthday. Instead of making it all about herself, Jackson took to Instagram to thank the two people who brought her into the world, Joe and Katherine Jackson.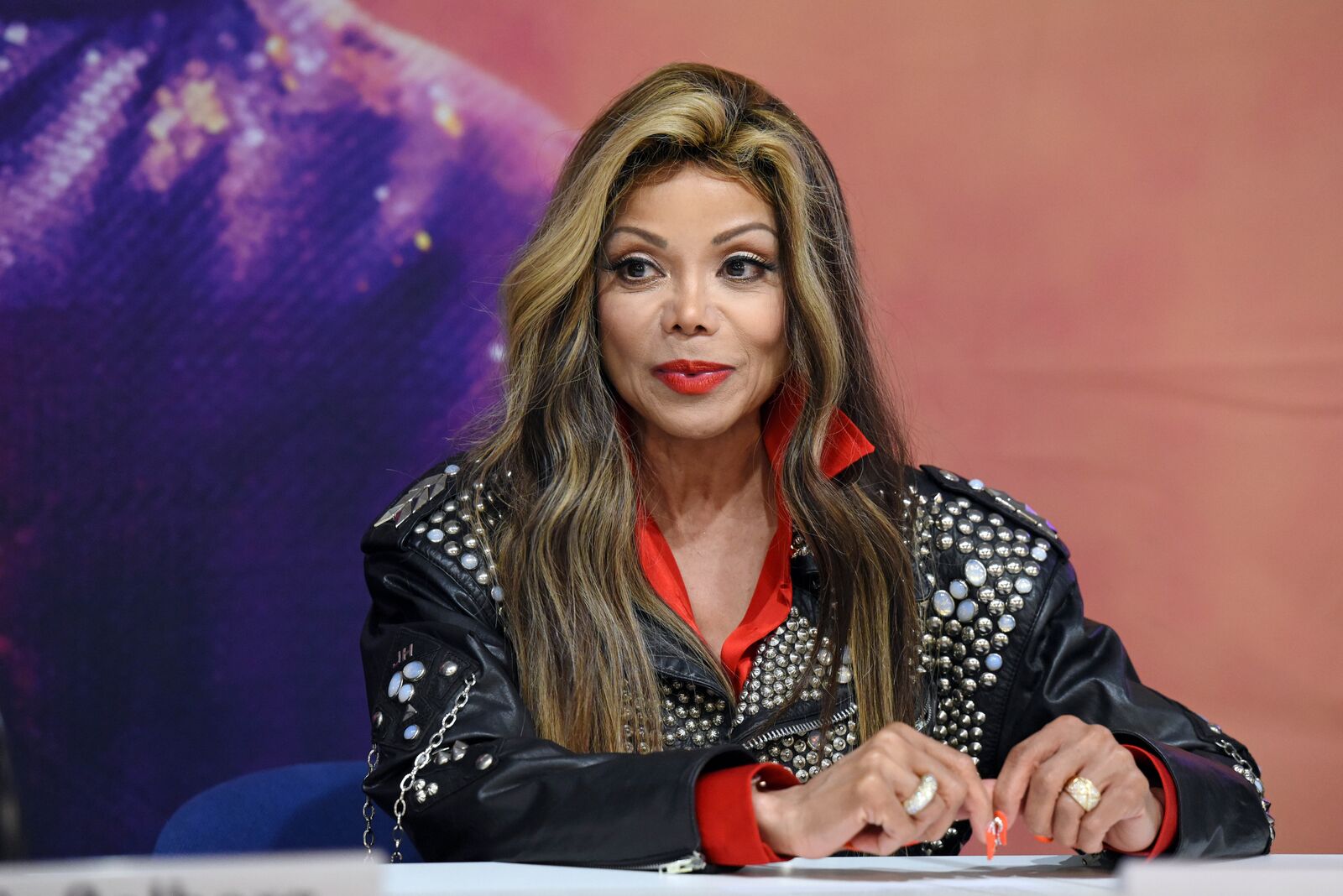 She shared a picture of herself with the duo. They were all sitting on a couch with La Toya in the middle. The stylish singer looked gorgeous in an all-black ensemble, and her late dad looked dapper in a black suit and a nicely patterned tie.
Katherine was rocking a long purple dress, which she paired with a patterned jacket and a pearl necklace. La Toya also shared throwback photos of her parents. In the post caption, she wrote:
"I am most grateful and giving a wonderful thank you to these two incredible people, my parents, who brought me into the world…"
Although La Toya is growing older, she still looks beautiful, and her body seems to be in great shape. She flaunted her beautiful figure in a chic black tracksuit while attending a tribute show for her late brother, Micheal, in Germany.
The actress paired the all-black fit with a beige wide-brimmed hat and a pair of black and gold booties. The tribute event comes five months after the singer showed gratitude to the King of Pop's fans for the beautiful memorials ten years after his death.
La Toya Yvonne Jackson is one of the members of the most recognized American families in the world of music. Her brother, Michael, who started his career as a part of a band known as "Jackson 5," was by far the most successful.
Although the whole family is famous, the actress disappeared from the spotlight for some time after a fall out with her family following the release of her scandalous memoir, "Growing Up in the Jackson Family."
She has since mended things with her family following claims that her father apologized. Apart from being an actress and singer, the 64-year-old is also a producer and is known for a couple of productions, one of which is "The Apprentice."