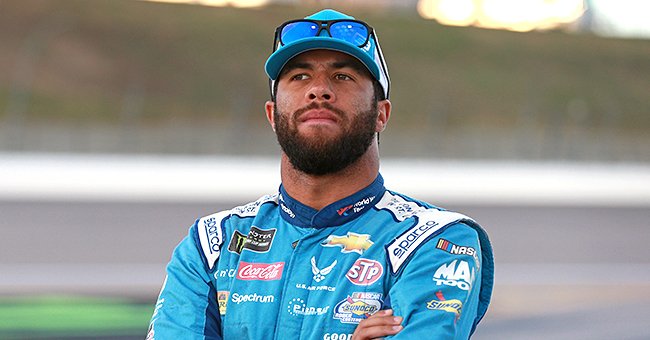 Getty Images
NASCAR's Darrell Bubba Wallace Shares Tragic Childhood Story of Cops Fatally Shooting His Cousin

Bubba Wallace was only nine years old when his cousin was shot and killed by a police officer. The NASCAR driver shared details of this incident while speaking out against the death of George Floyd.
In the midst of the protests surrounding George Floyd's death, NASCAR Driver Bubba Wallace opened up about his own experience with police brutality that happened as far back as when he was nine years old.
Wallace sat down with Dale Earnhardt Jr. on the 300th episode of the Dale Jr. Download podcast to hash out today's racial crisis following Floyd's death during a police arrest.
Wallace revealed that his family had to deal with the same kind of shock and disappointment in 2003 when his cousin, Sean was shot and killed by a police officer. Sean was unarmed.
Wallace said he too has had to deal with racial discrimination involving policemen in recent times.
DETAILS SURROUNDING HIS COUSIN'S SHOOTING
At the time, Wallace confessed he didn't understand the depth of the incident. He recalled hearing his family scream while they were watching a basketball game at a gym. His mother rushed out the door then he later learned that they lost a family member.
"But now seeing everything come full circle, I totally get it now," he said as he detailed how his cousin turned up dead.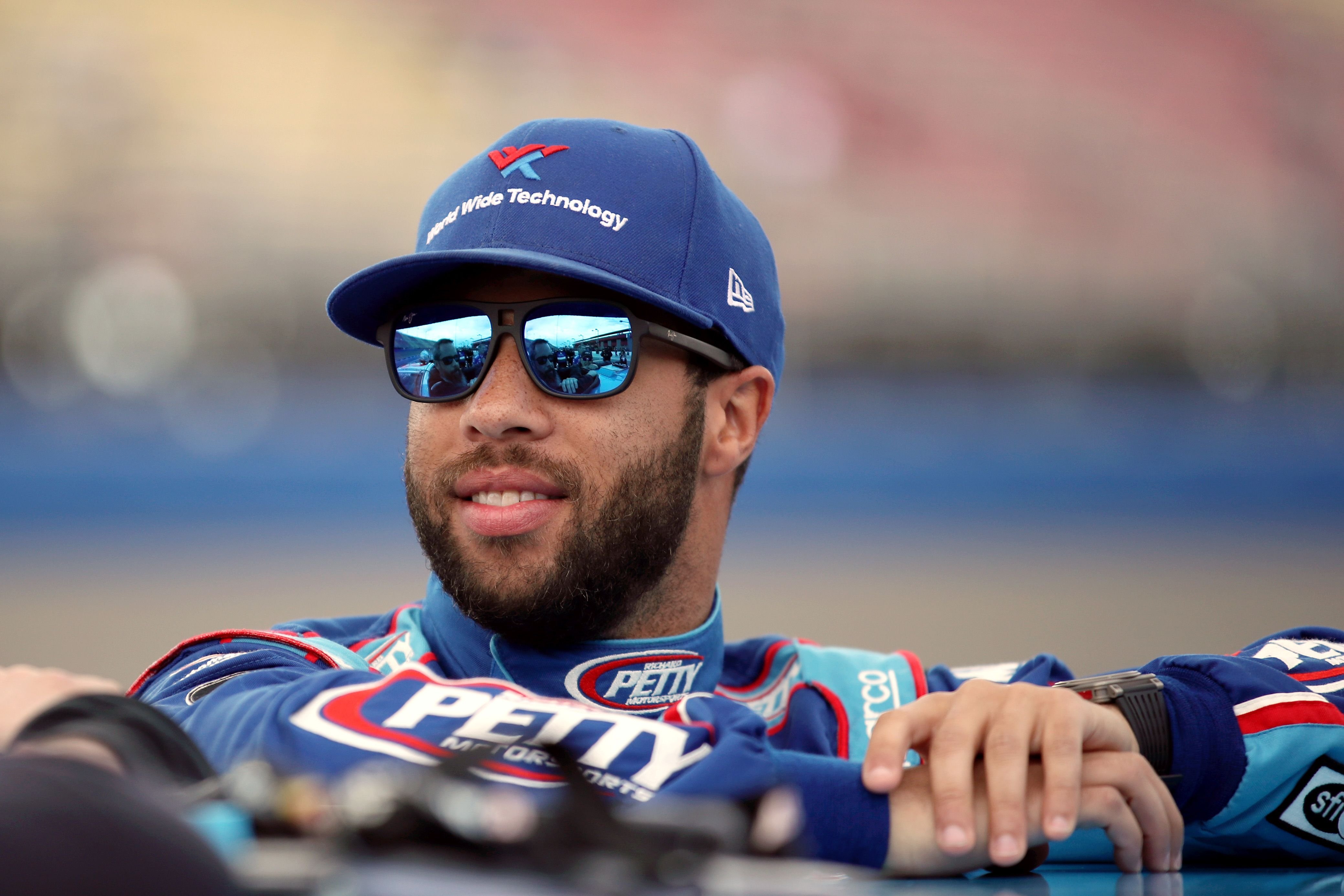 Race car driver Bubba Wallace before qualifying for the NASCAR Cup Series Auto Club 400 at Auto Club Speedway in February 2020. | Photo: Getty Images
According to the 23-year-old, a store clerk who felt threatened by Sean and his friends called the police on them. The police officer who responded to the scene asked Sean to put his hands up and walk away.
However, when Sean pulled out his cellphone to attempt to call his mother, the cop reacted by pulling out his gun and shooting Sean.
To make matters worse, the police officer was not found guilty of the shooting. The family also lost in the wrongful death lawsuit they filed
HIS OWN EXPERIENCE WITH DISCRIMINATION
Wallace said he too has had to deal with racial discrimination involving policemen in recent times. From being pulled up at stoplights and having guns drawn on him, he said "one wrong move, I wouldn't be here talking to you today."
The race car driver added that it's the discriminating remarks that irk him the most. Like when he's asked if he can afford his car. He just lets it go though because, as he put it,
"One wrong move, because I'm black, could have had me on the pavement saying, 'I can't breathe.'"
REACTING TO GEORGE FLOYD'S DEATH
Wallace was referring to Floyd's own words when a police officer pinned him to the ground with a knee on his neck to keep him from resisting arrest.
Floyd pleaded to the officer saying he couldn't breathe to no avail. Moments later, Floyd was unconscious and had succumbed to his death.
In response to Floyd's death, Wallace encouraged his fellow NASCAR competitors and officials to speak out against the injustice.
"This is way more important than any race win, any championship that you've ever accomplished," Wallace told Earnhardt of what he told other drivers.
Wallace also revealed how emotional he became after viewing the video of Floyd's death. He said his heart broke and felt like his stomach was ripped from him. He also admitted he's still trying to learn and understand where all this hate is coming from but feels better just speaking about it.
Please fill in your e-mail so we can share with you our top stories!