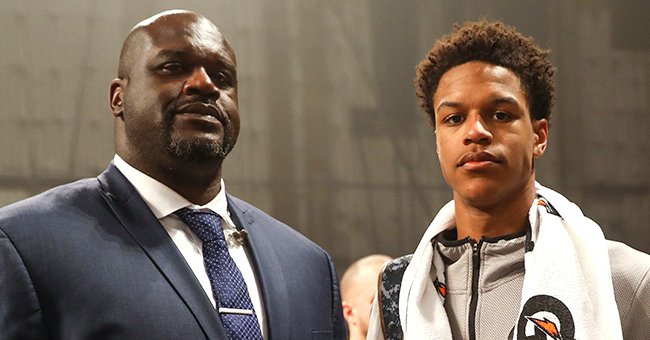 Getty Images
See Shaquille O'Neal's Son Shareef's Powerful Message on #BlackLivesMatter
Shareef encouraged his generation to step up and be part of the change in an emotional message supporting the Black Lives Matter protests.
Shareef O'Neal penned a powerful message in support of the #BlackLives Matter movement as protests continue to spread across the country in response to George Floyd's death.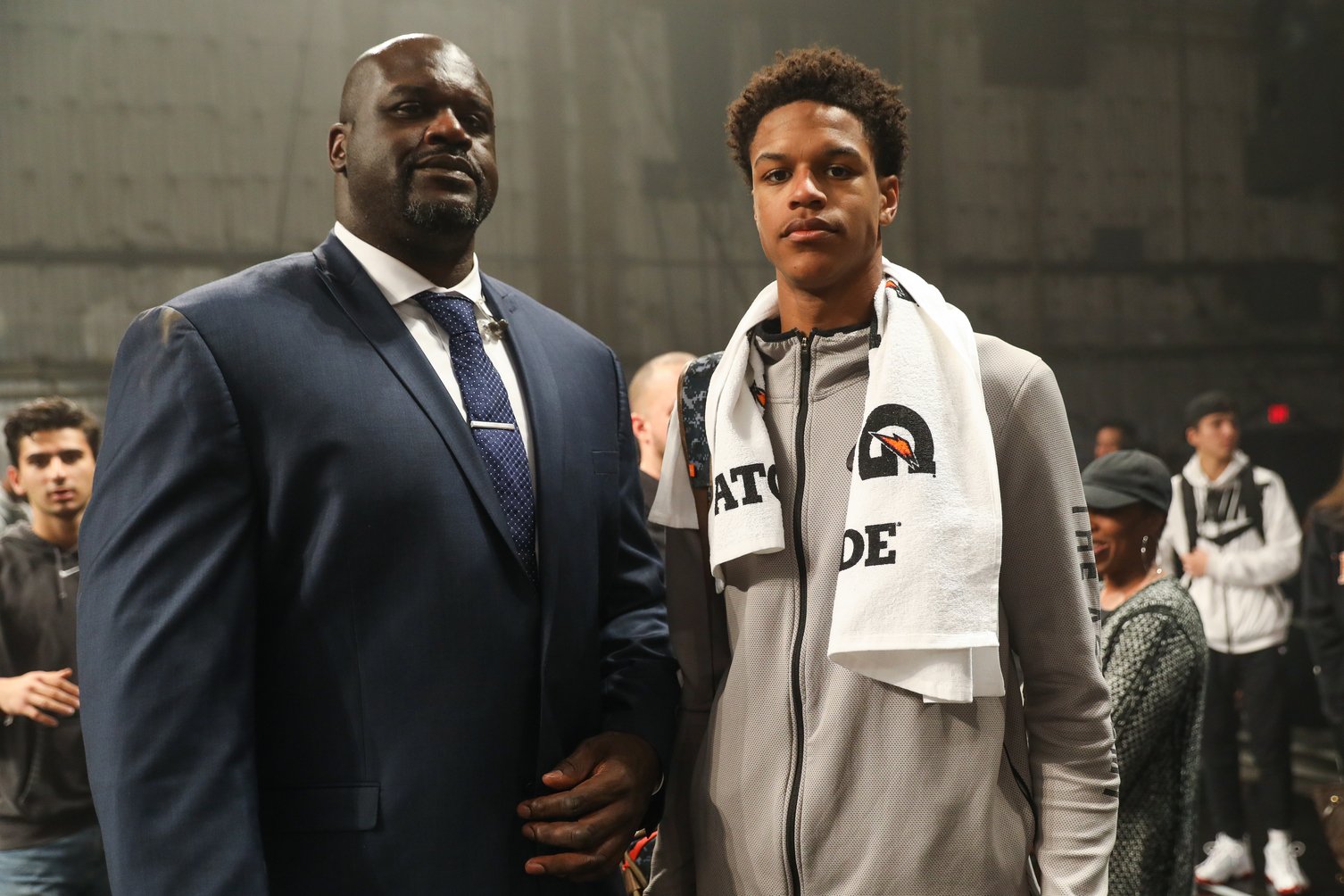 Shaquille O'Neal and eldest son, Shareef O'Neal at the Jordan Brand Future of Flight Showcase in January 2018. | Photo: Getty Images
RAISING QUESTIONS
The eldest son of Shaquille O'Neal had several things to say in a tweet where he shared a screenshot of his emotional composition. He began by questioning "who lost us?" referring to the notion that his is a lost generation.
"They say we are not involved in the process. I can't tell," he wrote defending this by saying he has friends out in the streets joining the protests.
Like Shareef, Shaq has also expressed his concern over the rampant racism in the country.
PLEADING FOR CHANGE
Shareef clarified that he was not for the violence that's been happening during the protests and wants it to cease as most people do. However, he also adds,
"I really want to see the violence against black men and women at the hands of police to stop as well."
Shareef reminded that Black people have a right to feel safe and expressed his hope for change. "This is crazy," he reflected as he encouraged his generation to be part of the process of change.
"People my age listen, we need to participate in the political process and contribute to practical solutions that advance development. And don't let nothing stop you until it's done."
Shareef, who officially signed with LSU last month, ended his message with several hashtags pertaining to the recent climate and his signature.
SHAQ'S TIMELY ADVICE TO HIS CHILDREN
Like Shareef, Shaq has also expressed his concern over the rampant racism in the country. During an interview with Jimmy Kimmel Live, he opened up about the advice he gives his children when encountering the police.
According to the former Lakers star, he tells his kids to "try to defuse the situation" and be respectful. Even when the situation gets rough, he advises them to simply comply and not react in any other way. He also tells them to call him so he can deal with it himself.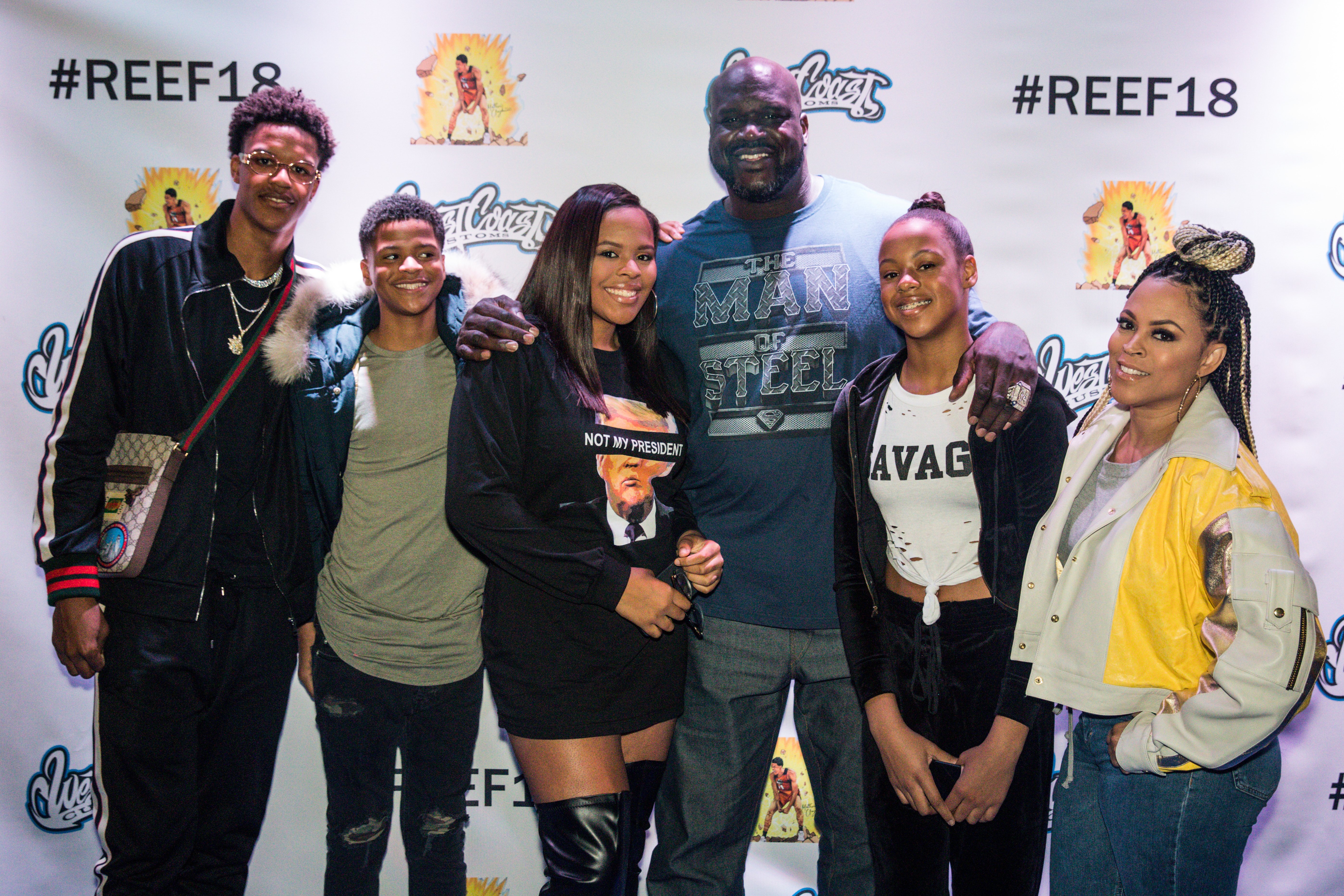 Shaquille and Shaunie O'Neal with their children, Shareef, Shaqir, Amirah, and Me'Arah at Shareef's 18th birthday party in January 2018 | Photo: Getty Images
HIS THOUGHTS ON GEORGE FLOYD'S DEATH
Speaking about what happened to Floyd, Shaq believed it was "uncalled for." He also shared that most police officers he has spoken to have never done what the officer did to Floyd during his arrest that resulted in his death.
The officer in question, Derek Chauvin, pinned Floyd to the ground with his knee pressing on Floyd's neck. It's a technique that Shaq said was never taught to the police.
THE FATE OF THE POLICEMEN INVOLVED
Chauvin was initially charged with third-degree murder and third-degree manslaughter for Floyd's wrongful death. However, the charge was upgraded to second-degree murder this week.
Three other officers who were present during the incident were likewise charged for aiding and abetting second-degree murder and second-degree manslaughter. Their bail was set at $1 million each.
Please fill in your e-mail so we can share with you our top stories!