Shareef O'Neal Recalled Dad Shaq Hanging Him from the Ankles in Middle School
Shaquille O'Neal is not only one of the most iconic NBA players in history, but also a loving father with a great sense of humor, and sometimes, his sons have been victims of his shenanigans, like Shareef O'Neal recalled last year.
Shaquille O'Neal's son Shareef O'Neal is a basketball star in the making. High expectations are surrounding his career, not only because he's related to Shaq, but also because he seems to have what it takes to make it big in the NBA.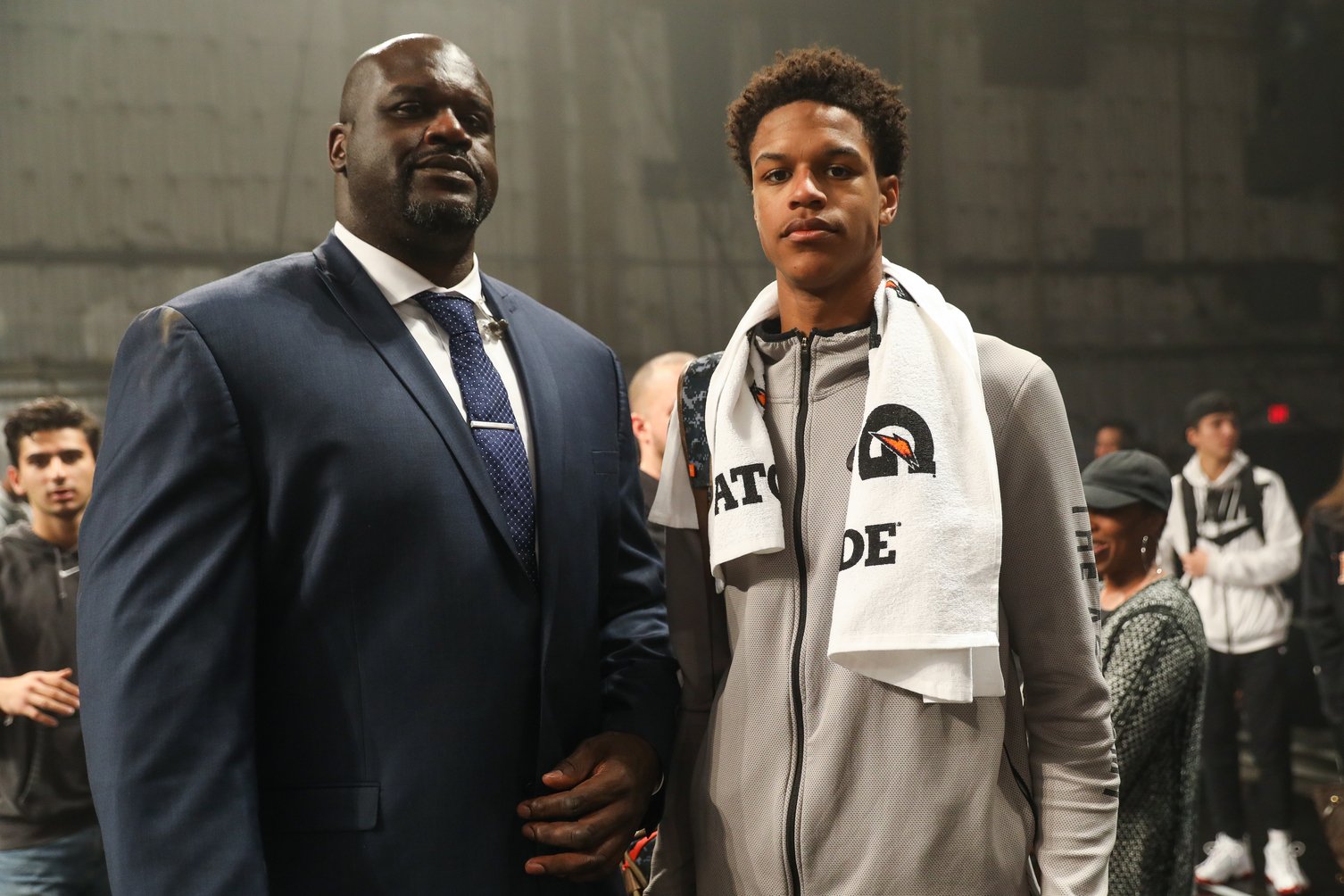 The 20-year-old student has the support of both of his parents, Shaquille, and "Basketball Wives" star Shaunie O'Neal, and he once revealed, among other things, what it was like growing up an O'Neal.
A COMPETITIVE FAMILY
Shareef is the oldest son of Shaquille and Shaunie, who were married from 2002 to 2011. They also share Shaqir, Me'arah, Amirah, and Myles, Shaunie's son, from a previous relationship. Shaquille also has a daughter from an earlier relationship, Taahirah.
Shaquille started peeking through the windows into Shareef's classroom, but the worst came after.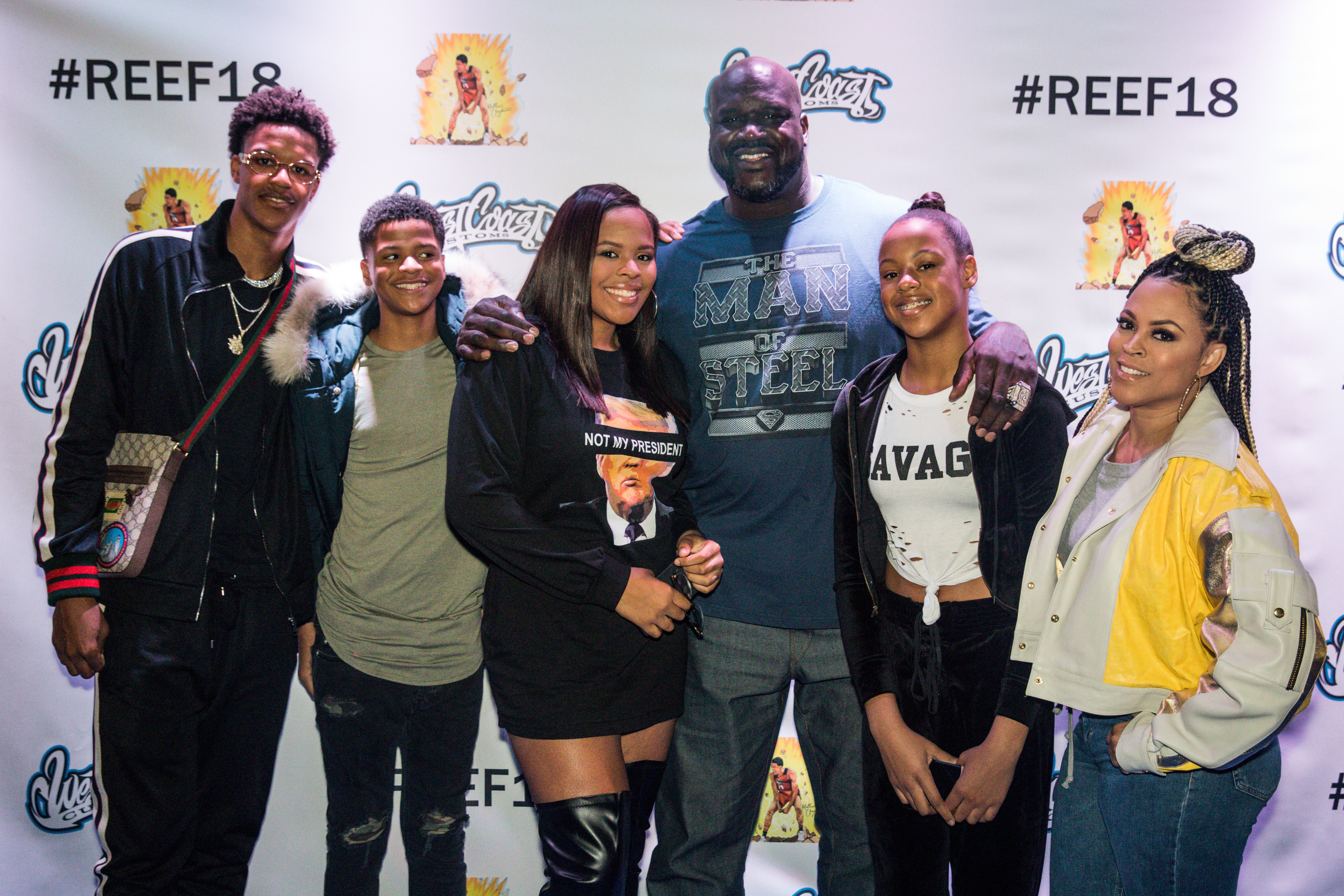 Shareef, Shaqir, and Me'arah are all following their dad's steps into basketball, and according to what the oldest sibling said, it was a decision they made on their own because they love the sport.
Talking to ESPN last year, Shareef explained that while his family is "really competitive," neither he nor his siblings were forced to play basketball because that's not how his parents operate.
"If we wanted to be singers, our parents would be there behind us," Shareef stated, adding that a lot of people think the family plays basketball just because of Shaquille, but the truth is they enjoy the game.
SHAQUILLE'S PARENTING MOTTO
Part of the competitive spirit instilled in the family comes from Shaquille's parenting motto: "you have to get three degrees to touch some of my cheese."
The former Laker star explained the rule on a visit to "Good Morning America," where he also recalled the story about the time he told Shareef he could get any car he wanted if he got all A's in school.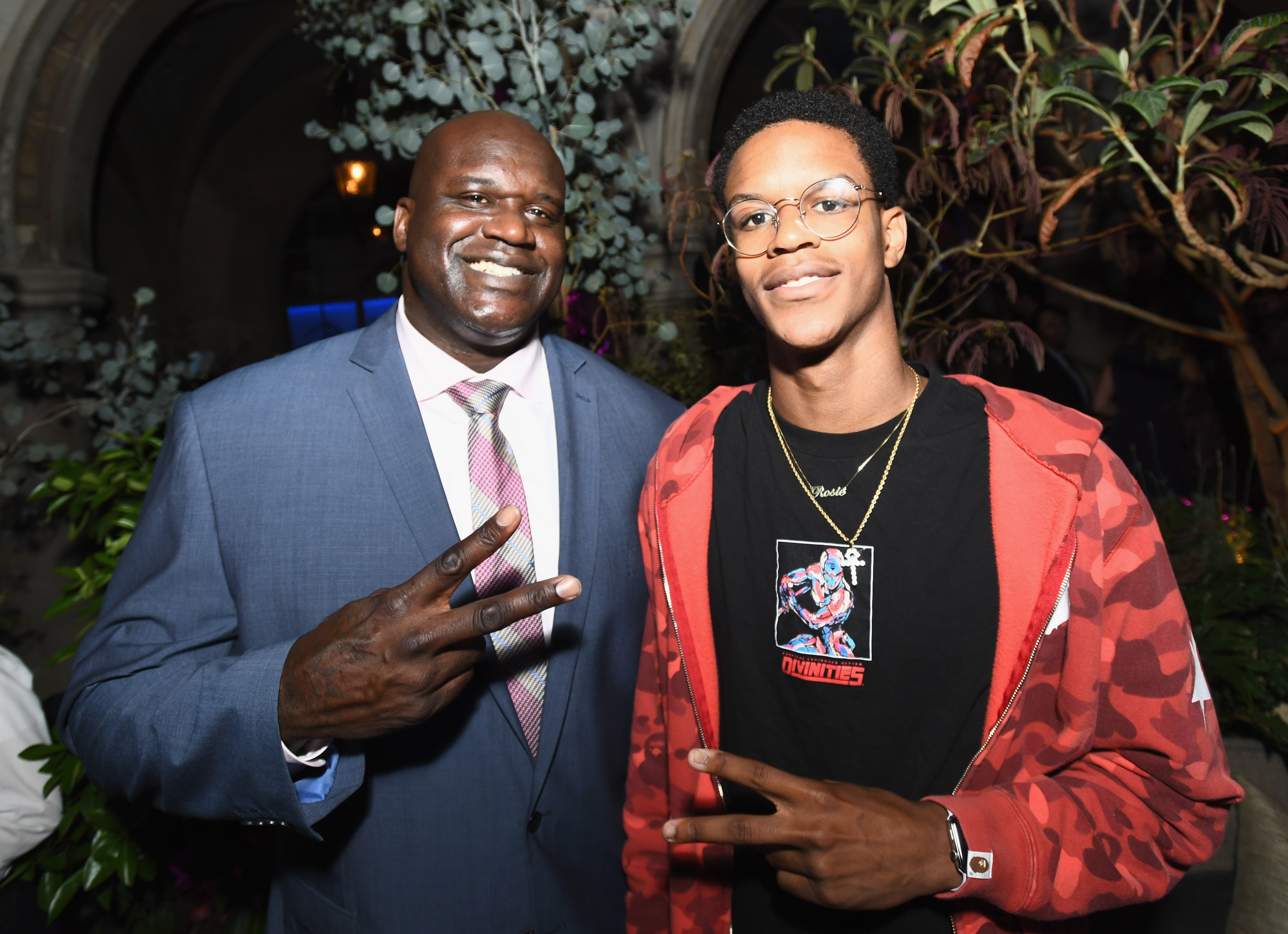 After Shareef complied with his side of the deal, he visited a Mercedes-Benz store and called Shaquille, who asked him to visit him at his office first. When Shareef arrived, this is what Shaquille told him:
"Son, I'm rich. We're not rich. I know I said that, but you need to go to Chevrolet, Ford, or Mustang."
"You have to get three degrees to get some of my cheese," @SHAQ shares some parenting advice. #GMADay https://t.co/W1vUNLSAev pic.twitter.com/kuhdp8fbdB

— Good Morning America (@GMA) January 9, 2019
SHAREEF'S WORST EMBARRASSMENT
Since Shaquille is known for his good-natured personality and his jokes, it is not hard to imagine him making a fool out of his kids and being an embarrassing dad.
And although it seems like the O'Neal kids have thick skin, when asked about the most embarrassing thing his father has done, Shareef didn't have to think that much to answer.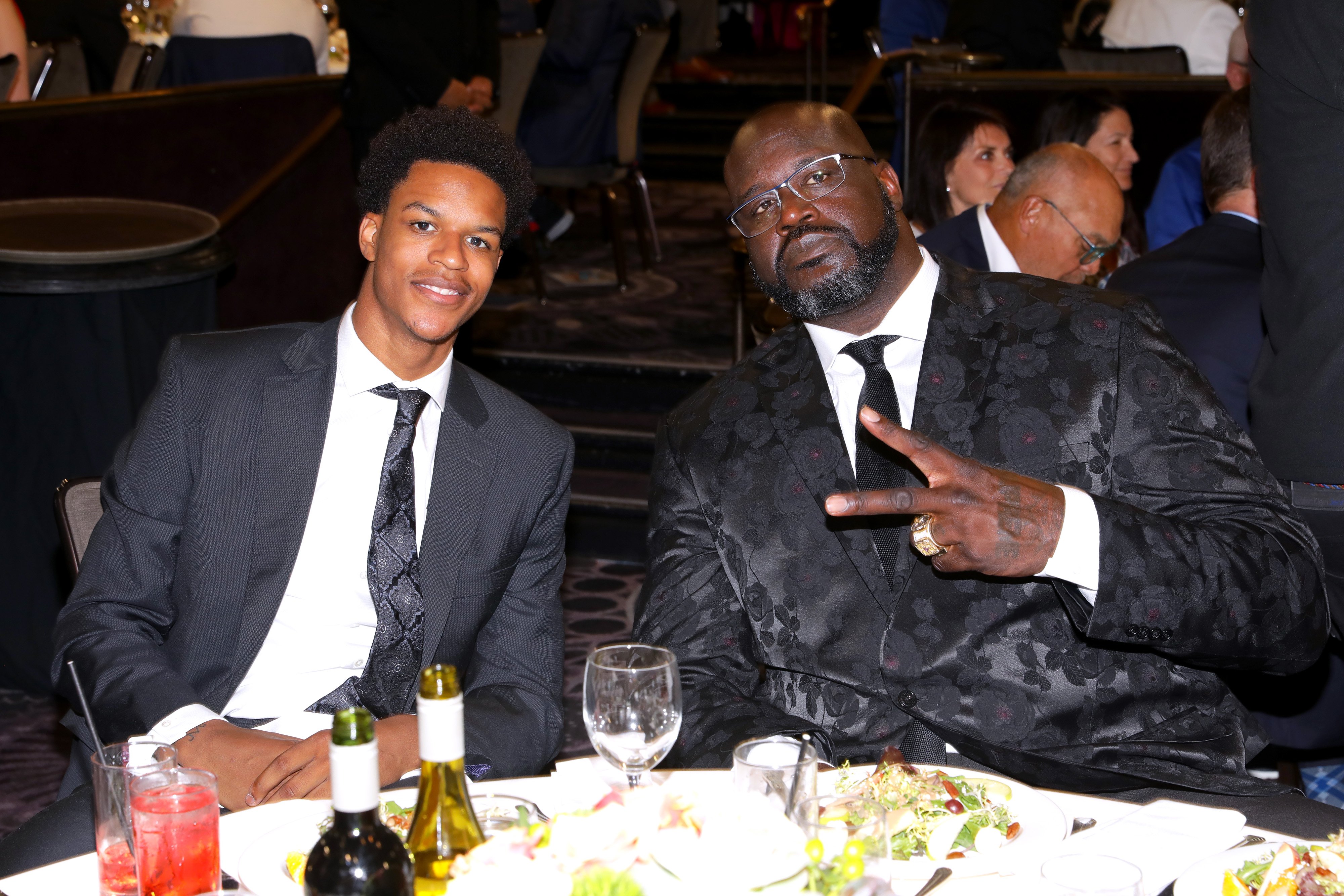 The 6-foot-9 O'Neal recalled one time in middle school when his father decided to visit him. Shaquille started peeking through the windows into Shareef's classroom, but the worst came after.
Once Shaquille got into the classroom, he picked up Shareef from the ankles and held him upside down in front of his classmates, who found the situation hilarious.
"Everybody was laughing at me. That was kind of embarrassing," Shareef said. But he continued saying that everybody loves Shaquille and he's always making people smile wherever he goes. 
SHAREEF'S TATTOOS TRIBUTES
Shareef has decided to pay tribute to three of the most important in his life by inking his skin with their images.
The first one, of course, was his father. He got a leg tattoo of one of Shaquille's most iconic photography, where he's pointing up after scoring a winning point.
Shareef explained that said picture was taken at one of the first games he attended when he was a baby. The catch is that, as Shaquille revealed, later on, he was looking and pointing at the box where Shareef was.
The young man said he would get a picture of his mother on the other side of the leg because his parents have been with him through it all so, the tattoos are his way of honoring them.
The third and most recent tribute tattoo Shareef got was in memory of Kobe Bryant and his daughter Gianna. Both died in a tragic helicopter crash in January 2020 in Calabasas, California.
Shareef, who received possibly one of Kobe's last messages, got Kobe's jerseys numbers, an illustration of him shooting the ball and the words "Mamba Mentality" on his leg.
SHAREEF O'NEAL'S HEART SURGERY AND TRANSFER
In 2018, Shareef was diagnosed with a heart condition after a check-up with UCLA medical staff.
He underwent open-heart surgery in December of the same year and was cleared to start practicing and playing again in March 2019.
Talking about the surgery, he said the moments right before he went under the anesthesia were "the most terrifying seconds of my life."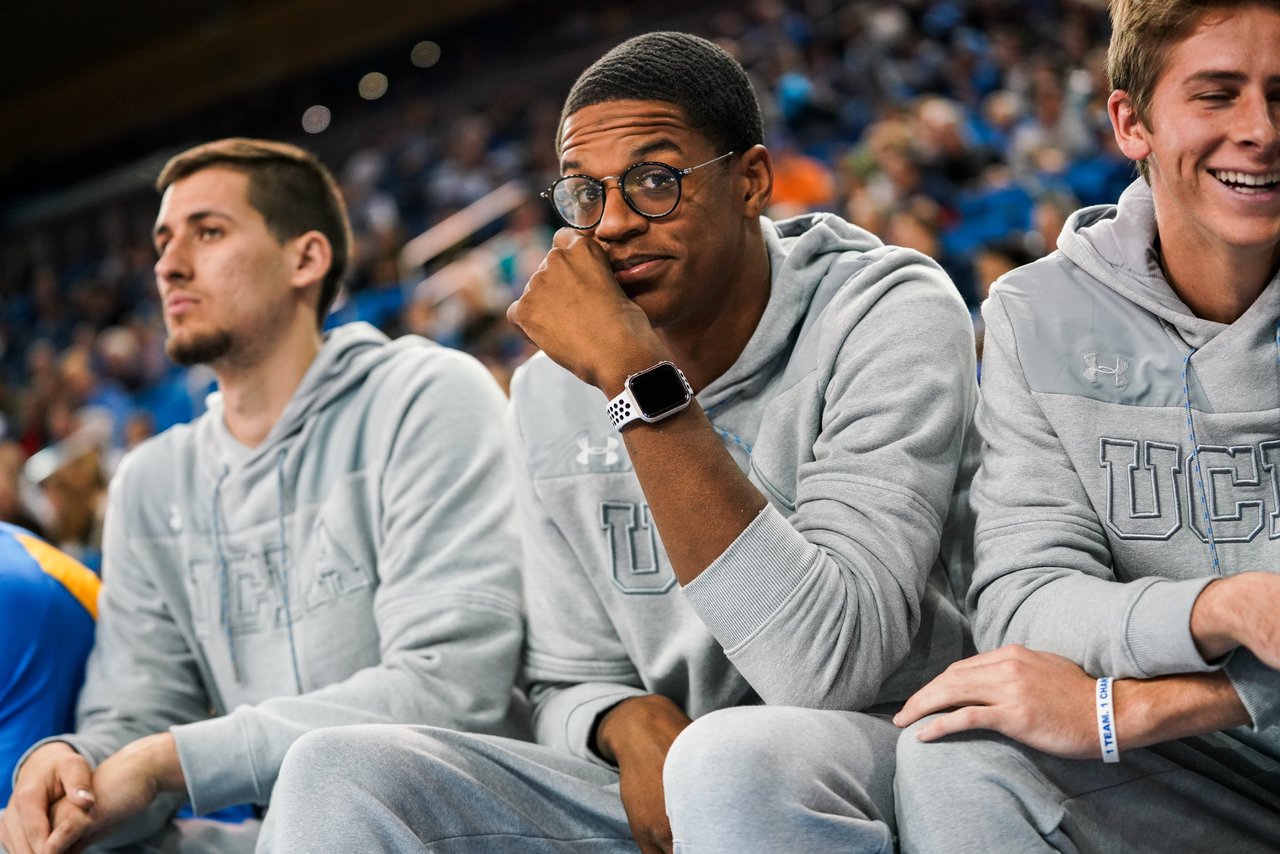 Shareef returned to basketball and made his debut with UCLA in the 2019-2020 season. However, in January 2020, he announced he would be transferring from UCLA.
In February, it was confirmed he's going to Louisiana State University, his father's alma mater. Shareef is aware he'll have big shoes to fill at the school, but he's ready for it.
"Louisiana is a different scene. I've been in L.A. most of my life, but I'm ready for it," he told Sports Illustrated.