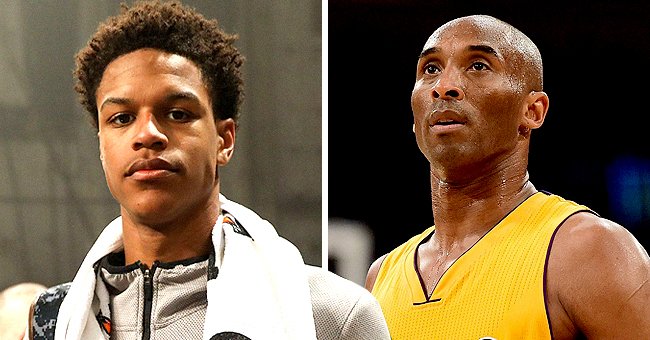 Getty Images
Shaquille O'Neal's Son Shareef Pays Tribute to Kobe Bryant with Mamba Tattoo on His Leg
NBA alum, Shaquille O'Neal's son, Shareef, has decided to keep the memories of Kobe Bryant alive with a massive tattoo of the late NBA Star and his daughter.
Shareef O'Neal, son of Kobe Bryant's colleague and pal, Shaquille O'Neal, recently got inked in honor of the basketball icon.
On his Instagram page, Shareef made a big reveal of the impressive and well-detailed tattoo he got in fond memories of Kobe Bryant and his daughter, Gianna.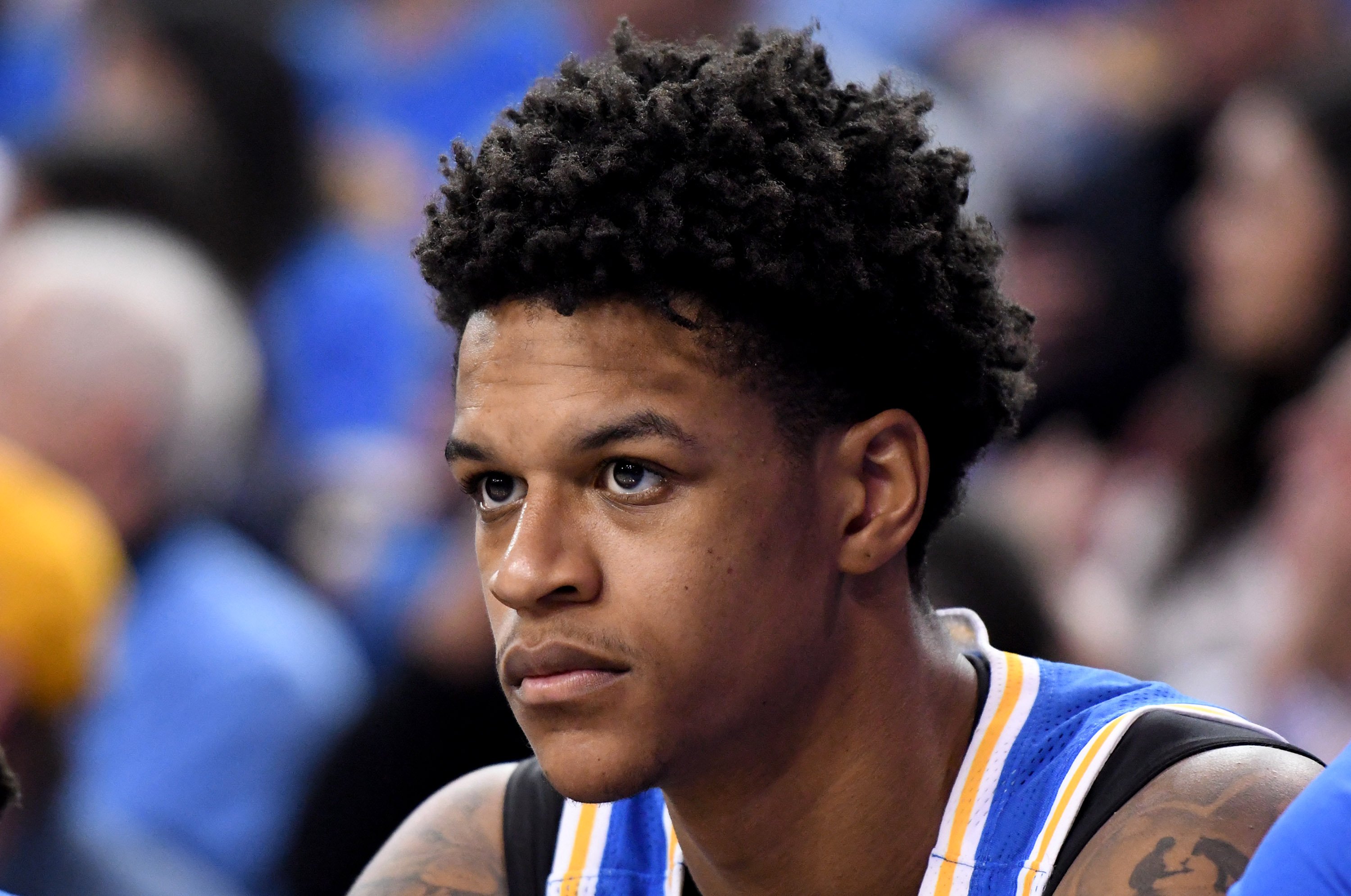 Shareef O'Neal #22 of the UCLA Bruins against the USC Trojans in the first half of a NCAA basketball game at Pauley Pavilion on Saturday, January 11, 2020 | Photo :Getty Images
SHAREEF'S NEW INK.
The young adult took to his Instagram page, where he showed his new tattoos, which spanned around one of his legs. On his Instagram stories, O'Neal shared the process and the final result of his tats.
The first visible tattoo was Bryant's favorite catchphrase, "Mamba Mentality," and its symbol, which was etched in large prints.
Shareef's ink also included an image of the late star with a basketball, alongside the numbers 24 and 8, which represented Kobe's Jersey numbers. The college basketball player also had Gianna's jersey number, 2 in honor of the late teenager.
SHAREEF'S GRIEVE
Following the tragic incident that claimed the lives of Kobe Bryant, Gianna, and seven others, fans and celebrities alike mourned the painful loss as myriads of supporters took to various social media platforms to show their sadness.
Shaquille O'Neal then took the mic and gave a long tribute in honor of his late friend.
Shareef's grieve was a lot personal because, according to him, Bryant was his mentor and an uncle who much cared for him.
While sharing his tribute on Instagram, the young athlete posted screenshots of his chats with Kobe, which included the late star inquiring about the young chap's well being.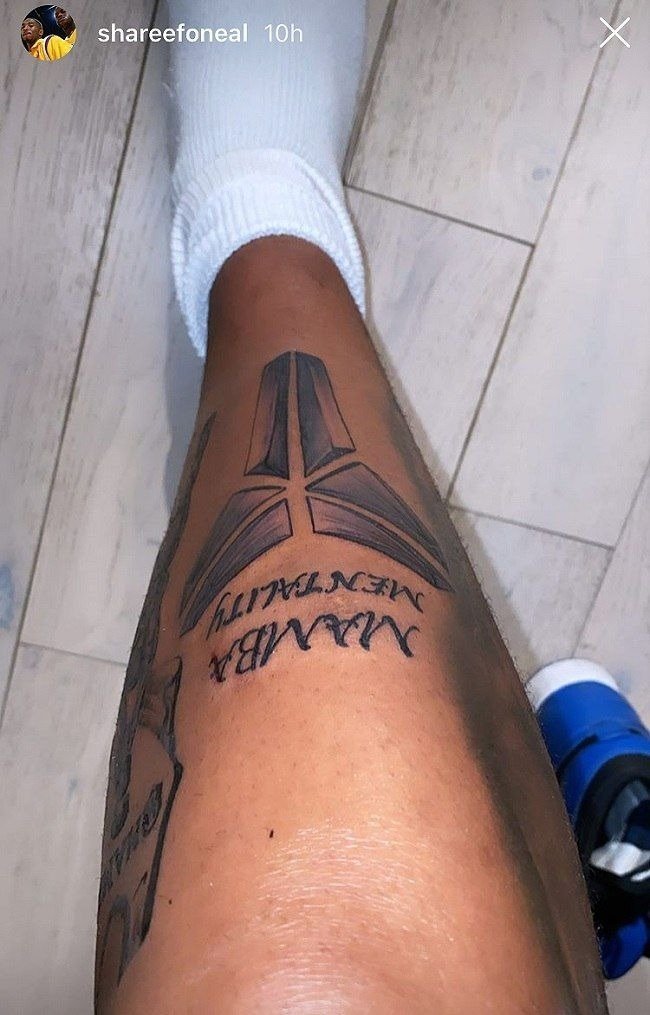 Shareef's tatoo in honor of the late Kobe Bryant | Photo: Instagram/Shareef O'neel
THE BEST ADVICE FROM KOBE
Speaking with TMZ, Shareef shared his fondest memories of Kobe while raving the best advice he got from the star athlete. He told the news outlet that Kibe was always there for him even through hard times. He said,
"He just told me to always be the best I can be. Always try hard and always try to work harder than everyone else 'cause every day you take off, there's always people trying to get better."
O'Neal added that he plans to keep playing basketball in honor of Bryant while adding that it will always be on his mind.
SHAQUILLE WAS ALSO AFFECTED
Just like his son, or even worse, Shaquille O'Neal continues to mourn the loss of his long time colleague and pal, Kobe Bryant.
Following the tragic loss, the TNT anchor filled his social media platforms with different tributes and throwback images of the late athlete.
People reports that weeks after the saddening news of Bryant's exit, O'Neal is still in mourning mood. At the just concluded Super Bowl, the NBA alum was barely able to hide his sad demeanor.
Shaquille O'Neal then took the mic and gave a long tribute in honor of his late friend. At the event, Lakers Jerseys bearing Bryant's name and number were shared in honor of Kobe Bryant.
Please fill in your e-mail so we can share with you our top stories!