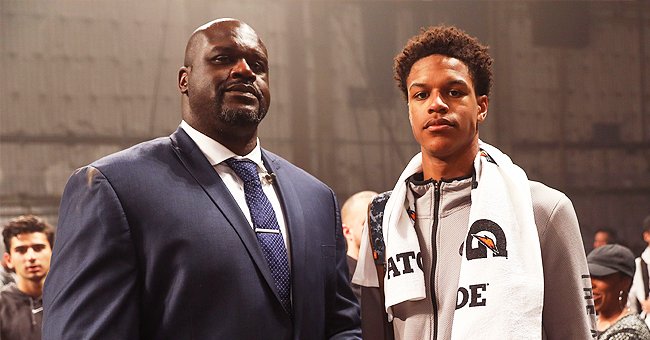 GettyImages
Shaquille O'Neal's Son Shareef Broke down after Hearing about Gigi and Kobe Bryant's Death
Three months after the passing of Kobe and Gianna Bryant, Shaquille O'Neal's son Shareef opened up about the moment he heard the NBA icon had passed.
On January 26, the world was shocked to know that Kobe Bryant and his 13-year-old daughter Gigi were killed in a tragic helicopter crash that also took the lives of seven more people.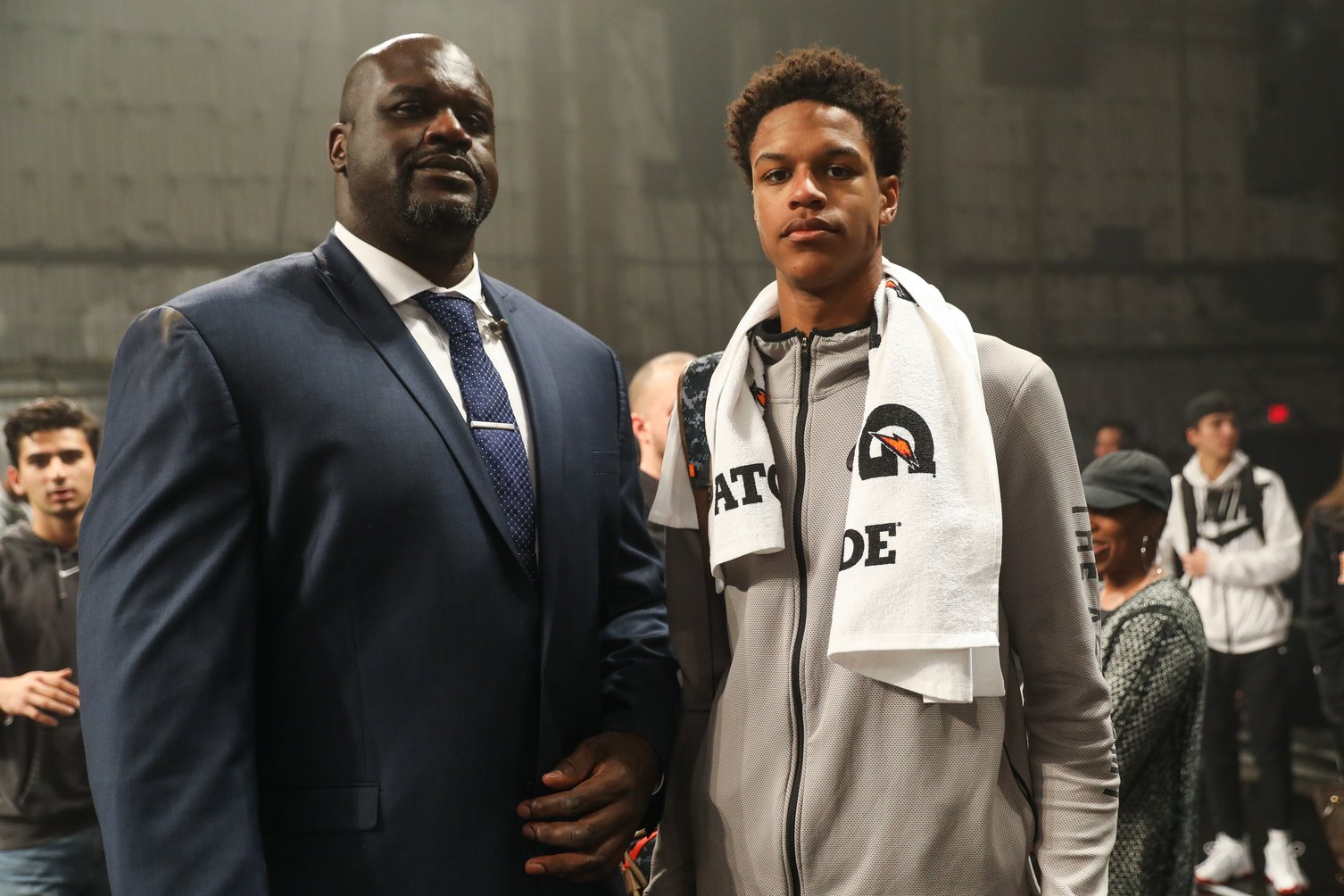 Shaquille O'Neal poses with his son Shareef O'Neal at the Jordan Brand Future of Flight Showcase on January 25, 2018 in Studio City, California | Photo: GettyImages
For Shaquille O'Neal, who was Kobe's teammate and close friend, the loss of the former L.A Laker was unmeasurable.
But Kobe just didn't touch Shaquille's life, he was close to his entire family, and Shareef O'Neal considered him an uncle and mentor.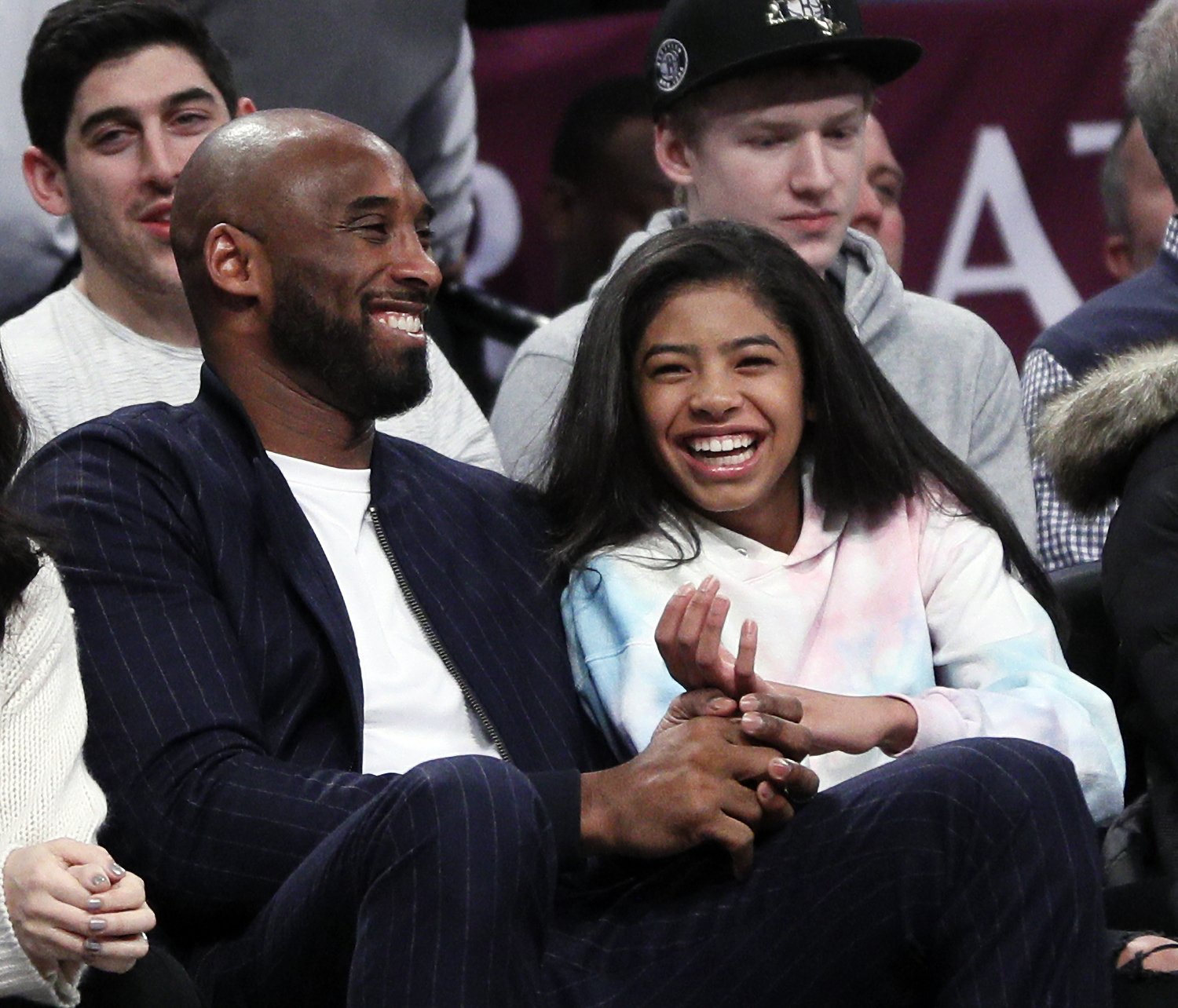 Kobe Bryant and his daughter Gigi, watch an NBA basketball game between the Brooklyn Nets and Atlanta Hawks on December 21, 2019 | Photo: GettyImages
SHAREEF BROKE DOWN
The 20-year-old recalled the moment he first heard about Kobe's death while talking to The Bleachers' Report a few days ago.
Earlier on the day of Kobe's passing, he had sent Shareef a message though Instagram asking if he was okay.
According to Shareef, that day, he was going to a basketball game between his little sister Me'arah's team and Gigi Bryant's team. He was driving alongside his friend Josh Christopher when he showed him his phone with the news.
"I said man, get that out of my face, I'm not trying to see it," Shareef recalls telling Josh. He kept driving and turned up the volume of his music.
Then, they arrived at Shaunie O'Neal's home to wait for the rest of the family before heading to the game. That's when Shaunie called Shareef crying, telling him the games were canceled, and Kobe and Gigi had passed away.
"I lost it," Shareef said. He kept looking at his phone, waiting to see Kobe's reply, since the NBA star had texted him that morning.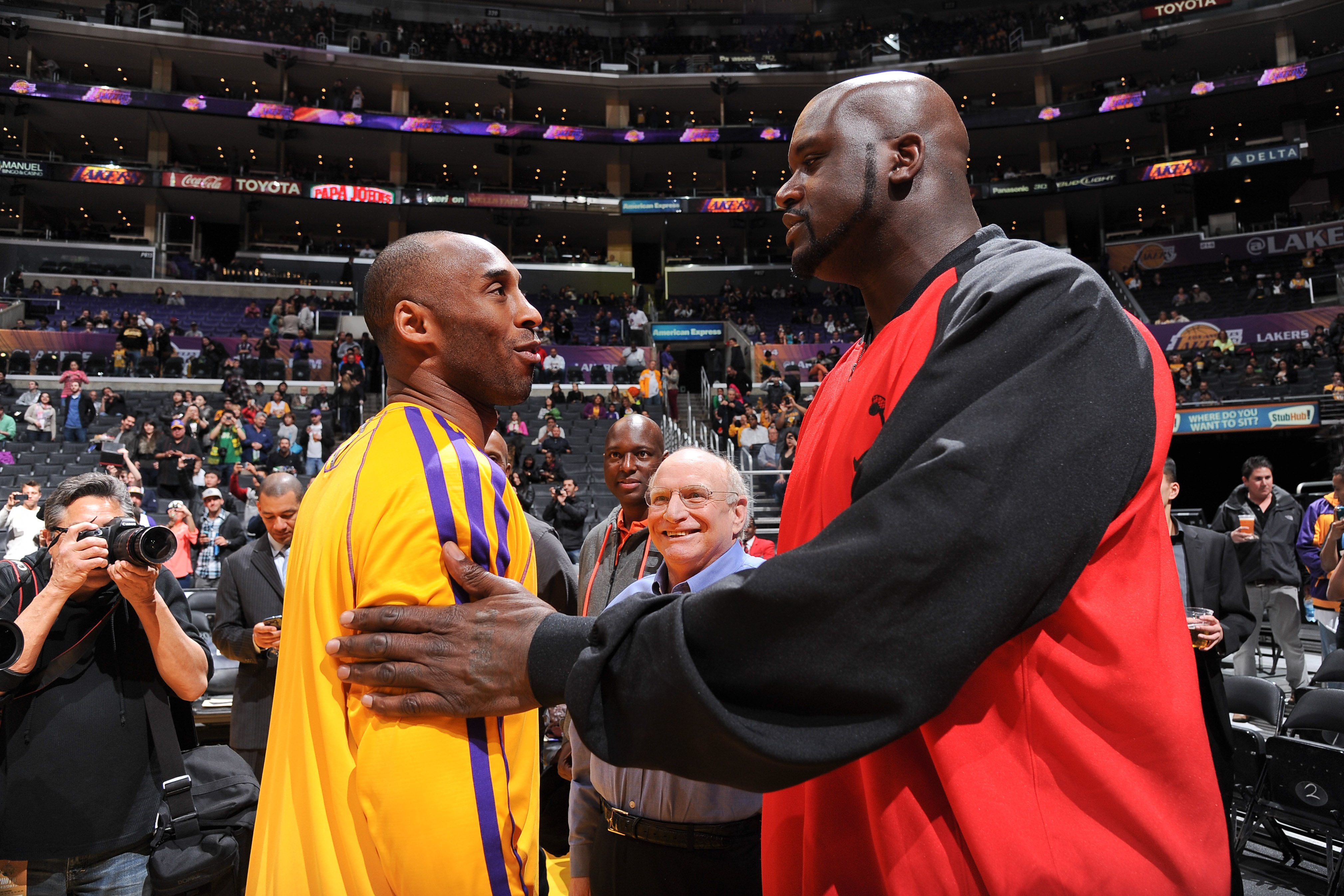 Shaquille O'Neal greets former teammate Kobe Bryant #24 of the Los Angeles Lakers before a game between the Lakers and the Phoenix Suns at Staples Center on February 12, 2013 | Photo: GettyImages
Later, when they got the definite confirmation, Shareef and Josh sat down outside on the grass and cried for a long time.
THE LAST MESSAGE
Earlier on the day of Kobe's passing, he had sent Shareef a message though Instagram asking if he was okay. But Shareef was sleeping and replied two hours later.
Later that day, when Shareef went to the Staples Center—where hundreds of people were leaving flowers and tributes for Bryant—many people walked to him and asked:
"Do you know that you possibly got the last message that Kobe ever sent?"
That's when reality dawned on him, and although Shareef doesn't know if that's true, at the moment, that's what brought him to tears again.
"I literally broke down and started crying in the middle of everybody," Shareef recalled, adding that he received a lot of love from random people who gave him hugs as they all mourned.
A NEW MOTIVATION
Although Shareef has claimed several times that he's still in disbelief at Kobe and Gigi's passing, he's now more motivated than ever to play good basketball and make his "uncle" proud.
"I'm gonna do it for him because I know he'd want me to do well," Shareef told Sports Illustrated. "He always told me he wanted me to do well. It's crazy, but I'm gonna play for him."
Shareef recently transferred from UCLA to LSU, his dad's alma mater. He also got a massive leg tattoo to honor both Kobe and Gigi by carrying them forever with him.
Please fill in your e-mail so we can share with you our top stories!