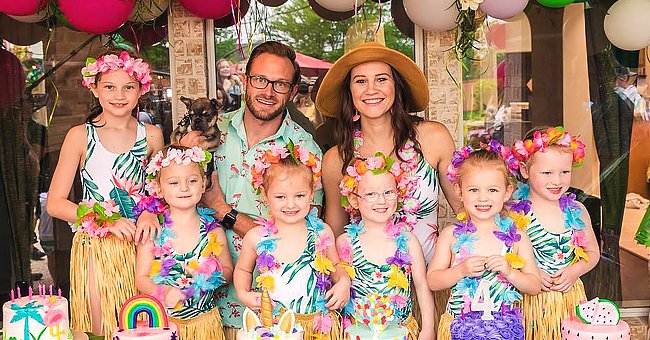 facebook.com/Adam Busby
'OutDaughtered' Fans Are Excited over Busby Family's Return for Season 7
The Busby's are back for another season of "OutDaughtered," and fans are excited to watch as the family navigates spending time with the girls who are growing fast.
Fans of the famous "TLC" show "OutDaughtered" are excited for the latest season, which follows the life of Adam, Danielle, Blayke, and the quints as they navigate spending time at home during the lockdown. Speaking of the show, a fan said:
"The Busby's are easily my favorite family on @TLC! Getting to watch Blayke & the quints grow up is the cutest thing. Adam & Danielle are raising the sweetest girls."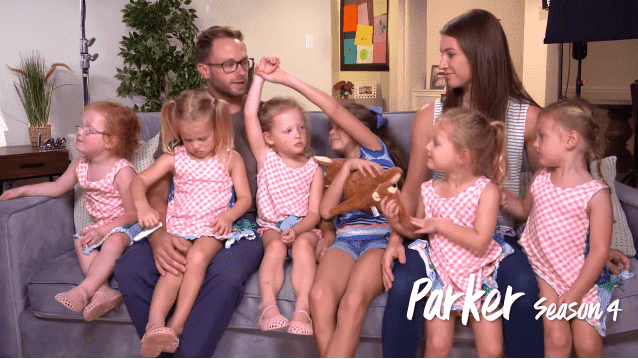 The Busby family during an episode of "OutDaughtered" | Photo: YouTube/TLC UK
Excited viewers of the show took to social media to share their thoughts and the joy they are experiencing as the show is back for its seventh season. An avid watcher of the show said:
"Gotta catch up this weekend #OutDAUGHTERED glad you are all back."
Another fan of the show stated that asides from the show being her personal favorite, her six-year-old daughter also loved the show and often called the girls "her favorite quarantine girls."
Someone else pointed out that the girls were the most entertaining and lovely bunch they had come across, while for some others, the relationship between Uncle Dale and Hazel were some of the scenes they looked forward to.
Fans are also going to get an update on Hazel Grace's eye condition.
A fan expressed that while they were excited to have the show back, they were amazed at how fast the girls were growing and how their personalities were becoming more glaring.
Another fan of the show stated that they loved the new direction the show was taking, which included more confessionals from the quints. Someone also added that:
"Finally getting a chance to watch #OutDAUGHTERED. I gotta admit, I teared up a little when Parker told her daddy that she loved how he made her feel safe. I just love the Busbys!"
For a fan who was stuck in the hospital, watching a rerun of some of TLC's shows such as "OutDaughtered" was making their time in the hospital better and more comfortable to cope with.
The new season would follow the girls as they try to navigate staying at home during the lockdown and how Adam and Danielle are dealing with having the house full of kids who need to be homeschooled and taken care of.
Fans are also going to get an update on Hazel Grace's eye condition and the situation of things; whether she'll be getting another surgery or not.
Although Adam and Danielle have their hands full with the kids, fans can get a glimpse of how they take time off to be with each other despite their boisterous household.
Please fill in your e-mail so we can share with you our top stories!