Derek Chauvin: 9 Things to Know about Ex Minneapolis Officer Charged with George Floyd's Death
Here's all to know about former Minneapolis officer Derek Chauvin who was charged with George Floyd's death that has caused a nationwide protest.
Derek Chauvin made the headlines last week when he caused a national uproar after being identified as the officer involved in the death of George Floyd.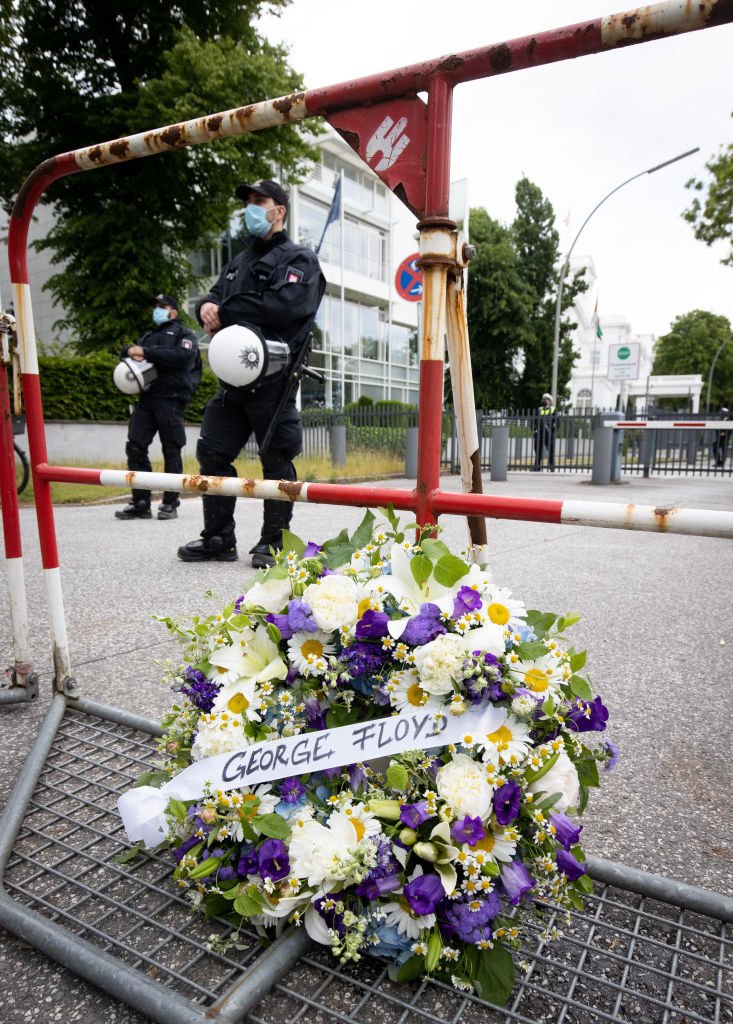 As seen in a viral video on social media, Derek, alongside three other Minneapolis officers were seen forcefully arresting Floyd with Chauvin's knee firmly placed on the 46-year-old's neck while he cried out.
Chauvin, alongside three other Minneapolis officers, arrested Floyd after a deli employee reported him for using fake $20 to buy cigarettes.
The events of the clip, which led to George's death, sparked an outcry among the black community and has led to the ongoing #BlackLivesMovement plaguing the world. 
New charges have been announced against all of the sacked police officers present at the death of George Floyd

The charge against Derek Chauvin is now second-degree murder, while the other three officers present face counts of aiding and abetting murderhttps://t.co/zbkuNIArFV pic.twitter.com/HmpNtMSJ24

— BBC News (World) (@BBCWorld) June 3, 2020
COMPLAINTS AND MISCONDUCT
Personnel records of Chauvin released by the Minneapolis Police Department during the proceedings of the investigation show that he has been the subject of numerous excessive force complaints during his 19 years of service.
The records, which were described by People Magazine as heavily redacted, showed that the 44-year-old was only disciplined once despite the several complaints filed. 
JUST IN: Derek Chauvin charge upgraded to 2nd-degree murder in #GeorgeFloyd case, other 3 cops will be charged.

DETAILS: https://t.co/sG4B14dvcO pic.twitter.com/DOhaqyGHcJ

— Complex (@Complex) June 3, 2020
He was given a letter of reprimand after it was revealed that he pulled a woman out of her vehicle after stopping her for overspeeding. It was reported that Chauvin turned off the camera of his squad car during the event, even if it was a violation of protocol. 
Unfortunately, that was the only discipline he ever received as the other complaints filed against him were left unattended and redacted from his file.
NUMEROUS SHOOTINGS
Alongside complaints of excessive force, throughout his career, Chauvin was involved in three shootings. 
The first occasion was in 2006 when he reportedly shot and injured a suspect during an argument. The next was two years later, during a domestic violence call when he shot another suspect.
BREAKING: The three other ex-officers involved in George Floyd's arrest will be charged, with Derek Chauvin set to face a more severe 2nd-degree murder charge. #NOH8 https://t.co/7XwBLvwOQ3

— NOH8 Campaign (@NOH8Campaign) June 3, 2020
In 2011, he also shot at a man who was supposedly running away from a shooting scene and he wasn't disciplined for any of the incidents.
A TESTY DIVORCE
A day before Chauvin was arrested, his wife of ten years, Kellie Chauvin, separated from him and filed for divorce. As revealed by CNN, the divorce filing cited "irretrievable breakdown of marriage" as the reason for their split.
In the filing, Kellie requested for a change of name alongside full rights to their shared properties in Oakdale, Minnesota, and Windermere, Florida. 
1/ Must read. Let's demand an explanation for this from police/reporters:

*Why* was it that George Floyd worked with his killer, Derek Chauvin, on the security team for the El Nuevo Rodeo club on Tuesday nights "for much of the year before" the killing?https://t.co/eCtkrt8t3p

— Larry Sanger (@lsanger) June 2, 2020
An equal split of their shared bank accounts and vehicles was also part of her request. However, she won't be asking for spousal support.
A BROKEN MARRIAGE 
While most people believed that Kellie split from her husband because of the drama surrounding the George Floyd case, People Magazine reports that isn't the case.
Kellie May Chauvin, the now-estranged wife of disgraced ex-Minneapolis police officer Derek Chauvin, doesn't want a dime in spousal support in their divorce.https://t.co/xuSet2oBPS

— New York Daily News (@NYDailyNews) June 1, 2020
According to friends of the former couple, Kellie has been trying to leave her husband for a while now as their work schedules strained their marriage. The insider said:
"They seemed to have a pretty distant marriage because they worked such different shifts and long hours."
Along with that, Chauvin was described as unfriendly as he never wanted them to mingle with people.
FINANCIAL PROBLEMS
A tainted career and broken marriage weren't all that was wrong with Derek Chauvin's life. According to reports, he entered his marriage with debts worth thousands of dollars, some of which he failed to pay.
Their two properties in Minnesota and Florida were also heavily mortgaged, as seen in the divorce documents.
JUST IN: Minnesota attorney general Keith Ellison says he is "considering all charges" and that "all options are on the table," when it comes to prosecuting former Minneapolis police officer Derek Chauvin for the death of George Floyd. https://t.co/gHJMXAGWOs pic.twitter.com/LuIc6HKLrq

— ABC News (@ABC) June 2, 2020
75 YEARS IN PRISON
After being found guilty for George's death, Derek was charged with second-degree murder, third-degree murder, and manslaughter. 
These combined charges could make him face a maximum of 75 years in prison. People Magazine recalls that Derek was first charged with third-degree murder and manslaughter.
George Floyd's Alleged Murderer, Derek Chauvin, Moved to Maximum-Security Prison https://t.co/6pCh1Vv5bv

— TMZ (@TMZ) June 2, 2020
According to Mike Freeman, Hennepin County Attorney, who spoke to the publication at the time, more charges could be added as there was "a difficult burden of proof." A criminal complaint was also finalized against him on Friday, May 29.
THE EVENTS THAT LED TO HIS ARREST 
As detailed by The New York Times, Chauvin, alongside three other Minneapolis officers, arrested Floyd after a deli employee reported him for using fake $20 to buy cigarettes.
The 2 officers charged in George Floyd's death were collectively on the job for less than a week and Derek Chauvin was training them, according to the lawyer https://t.co/3CfwgvxHP2 pic.twitter.com/zFP8ddThQr

— Forbes (@Forbes) June 4, 2020
In no time, the officers arrived, and seventeen minutes after they came on the scene, Floyd was found unconscious pinned on the floor, with three of them kneeling on him. It was reported that Chauvin had his knee on Floyd's neck for eight minutes and forty-six seconds. 
Even after it was seen in witness' video that Floyd was unconscious, he refused to remove his knee, waiting a full minute after the paramedics had arrived. Chauvin is currently in jail and is being held on a $500,000 bond.