Chris Brown's Daughter Royalty Poses in Stylish Beige Jumpsuit near Pool in New Photos
Chris Brown's daughter, Royalty, is steadily growing up into a beautiful young girl—she stuns as she poses in a stylish jumpsuit next to a pool. 
Chris Brown's daughter, Royalty, did not come to play! The beautiful girl recently showed off her love for fashion as she posed up a storm in a series of new photos shared on her Instagram page.  
The 6-year-old cutie was dressed in a chic beige jumpsuit that bared a section of her midriff. She complimented the outfit with a stylish Gucci hat.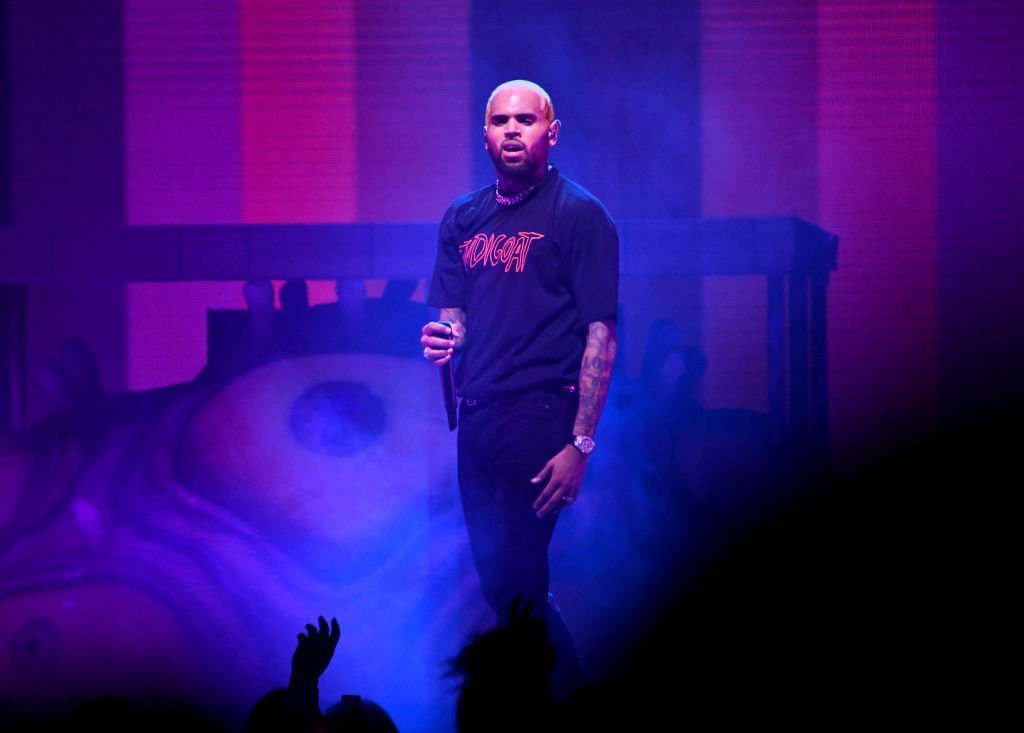 She stood next to a pool, and the stunning views of the outdoors made a perfect backdrop for the photos. The caption that followed the post read, "Mommy's birthday! Fit: @manyministyles."
Fans took to the comments section to compliment the gorgeous 6-year-old on her outfit, joining her to wish her mom, Nia Guzman, a happy birthday.  
Many referred to Royalty as "a little model," while others professed their love for the little girl's sunny personality. One fan wrote, "I love your personality; it shines so bright. You're lovely."
This is not Royalty's first time snagging people's attention—earlier in May, she stunned fans when she took on her dad's "Go Crazy" challenge.  
Chris Brown got his princess a spectacular cake for the ceremony.
Chris Brown shared the video on his Instagram page on May 21, and he only had two words for his daughter's stunning moves—"Da best."
In the video footage, Royalty's mom can be heard asking her daughter to do the #GoCrazyChallenge. After Royalty agreed, Guzman urged her to "go crazy"— which she did!
The energetic 6-year-old danced along to her mother's moving vehicle, showing off moves that undoubtedly made her dad proud. 
The #GoCrazyChallenge reportedly derived its title from the song off of Slime & B, the joint-mixtape Chris and Young Thug surprisingly released on May 5. 
After Chris Brown observed fans independently dancing to the song online, he took part in the viral dance on May 20. Like his daughter's footage, the video started with someone calling for him to go crazy. So, he did. 
Aside from Royalty, Chris Brown has a child named Aeko with girlfriend Ammika Harris. Aeko recently turned six-months-old, and Harris took to Instagram to celebrate with a photo of the little bundle of joy.  
Royalty was also celebrated as she clocked six years old on May 27. On the special day, she was joined by her mom and dad, who came together to throw her a fun party. 
Shots from the party were posted on Royalty's Instagram page, and it looked like she had a splendid time with close friends and family. Chris Brown got his princess a spectacular cake for the ceremony—it was baked in an R shape and was outlined in pink icing. 
Royalty also received a surprise gift at the party. In a video posted to her Instagram page, Royalty sat patiently while her mom covered her eyes as her father revealed a giant birdcage with two beautiful birds inside.
Aside from the gifts, Royalty also commemorated the day with a photoshoot which her dad proudly posted on Instagram.
In the photos, she wore a white dress and a gold birthday crown while holding the "I Love You" sign with her hand. 
The fashion-loving child also struck a pose, rocking a multicolored tulle gown, which had lots of sequins and bows for a glamorous effect.