Kenya Moore of 'Real Housewives' Flaunts White Jacket with Deep Neck Line for a Photo Challenge
To celebrate the Black woman, "Real Housewives of Atlanta" star Kenya Moore shared a lovely picture of herself in a white dress that featured a deep neckline. 
Beautiful actress, Kenya Moore, who stars in Bravo's "Real Housewives of Atlanta," added her voice to the trending challenge on social media that celebrates the Black woman. 
In her challenge post, Moore, who is aged 49, shared a photo that showed her in a white mini dress. The dress featured a deep neckline that displayed her ample cleavage.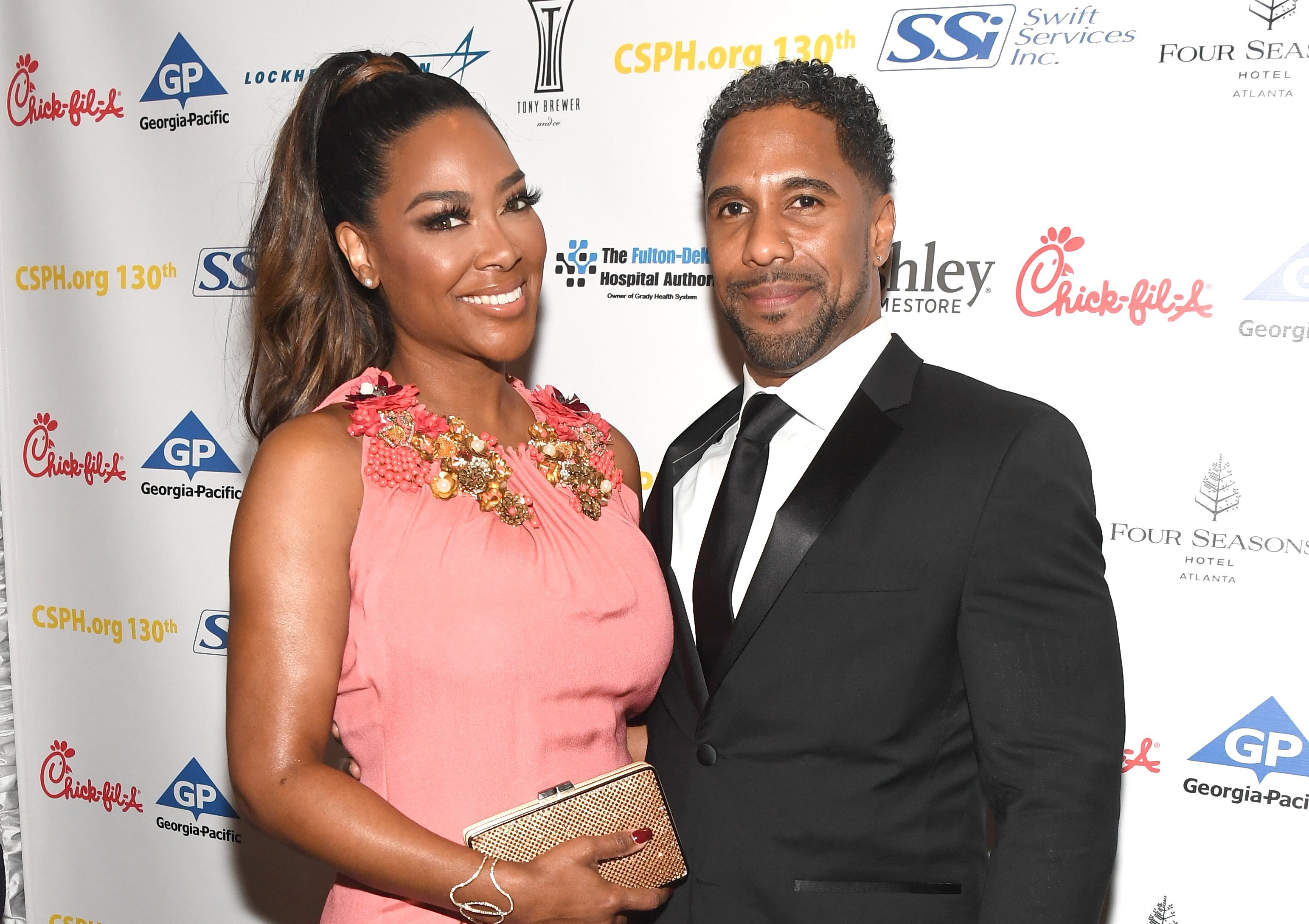 With her hands in akimbo as she posed standing, Moore stared fiercely at the camera, with her beautiful black hair resting on her shoulders. 
The actress, who is also a mother to a daughter, Brooklyn Doris Daly, also wore white net leggings. In her caption to the post, she wrote that she had accepted the challenge from Eva Marcille, before adding: 
"We are BLACK WOMEN! We build.. We don't tear down other BLACK WOMEN!! We have felt the pain of being torn down and have decided that we will deliberate about building others!" 
Continuing, Moore said that for too long, women found it easier to criticize each other rather than building themselves up and that with all the negativity going around, they should do something positive. 
She urged women to upload a picture of themselves and then tag as many sisters to do the same, before writing, "Let's build ourselves up instead of tearing ourselves down," after which she tagged five other women to partake in the challenge. 
Moore spoke about Leakes' alleged extramarital affair with a family friend, Rodney White, while she was still married to her husband, Gregg Leakes.
The mother of one shares Brooklyn with her husband, Marc Daly, who She recently revealed in a reported interview that she was looking forward to having more kids with. 
She explained that they have discussed the possibility of having more kids and that it was a conversation that they were still trying to figure out honestly.
Kenya Moore suffered complications from her first pregnancy with Brooklyn; hence, she is strongly considering using a surrogate mother if she is going to have another baby. 
Moore also revealed that she was awaiting test results to know if surrogacy would be her only option in having a child. The reality star's fans would be glad to hear her talking about having more kids with Marc Daly. 
The couple's relationship had been estranged following the announcement in September 2019 that they wanted to go their separate ways after two years of marriage. However, they kept in contact while co-parenting Brooklyn. 
Meanwhile, on "RHOA," Moore seems to always be at loggerheads with her co-star, Nene Leakes, and in a recent chat with "Daily Mail," she said that Leakes' marriage was a joke. 
Moore spoke about Leakes' alleged extramarital affair with a family friend, Rodney White, while she was still married to Gregg Leakes. Moore also raised her concerns over her co-star's wellbeing, advising that Leakes should get help before coming face to face with her again.