Fans Say TLC's T-Boz Looks Timeless and Classic in a New Photo
Singer, T-Boz, of "TLC" fame, took to her Instagram page to share a cute picture of herself that led many of her fans to comment, saying she looked timeless and classic. 
A picture posted by T-Boz caught the attention of her adoring fans who took turns to praise her for it. In a new post, the singer added her voice to the "Black Woman" challenge currently trending. 
Accompanying her post was a selfie photo that showed her face up close and her earrings. In the caption, the singer wrote, "We love BLACK WOMEN!....... we build…. We don't tear down other BLACK WOMEN!"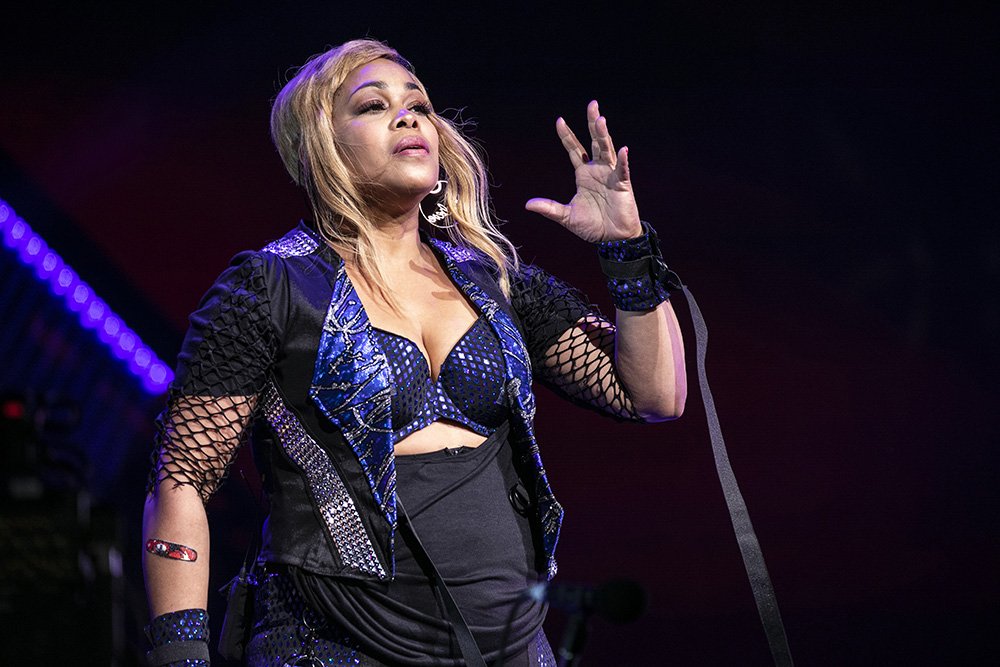 T-Boz added that black women had felt the pain of being torn down and have decided to be deliberate about building others. The singer also apologized to those she didn't tag to her post, saying she only tagged those she felt would do the challenge. 
Continuing with her black woman caption, the singer noted that all too often, black women found it easier to criticize each other, instead of building themselves up, before adding: 
"... let's do something positive!! Upload one picture of a BLACK WOMAN. Then tag as many sisters to do the same. Let's build each other instead of tearing each other down." 
Commenting on her post, a fan of T-Boz wrote that she was "Timeless and Classic." Another fan described her as being elegant, graceful, beautiful, and amazing. 
A third fan wrote, "You so beautiful. Black power." Another impressed fan described T-Boz as "Perfection," while a fifth person said that the singer was very beautiful, a strong woman, and truly phenomenal. 
She found it difficult to find a surgeon to perform surgery on her but was motivated to keep looking because she wanted to live...
T-Boz was born Tionne Tenese Watkins on April 26, 1970, to parents of African and Native American descent. She was the founder and lead singer of the girl group, "TLC."
T-Boz was born with sickle cell anemia condition and has been in and out of hospital since childhood because of it. She married rapper Mack 10 in 2000 and shares a daughter, Chase Anela Rolison, with him. 
The singer is also mother to a son, Chance, who she successfully adopted in 2016. The adoption journey proved challenging, but the proud mother eventually had her way and described her son as a blessing.
T-Boz, however, filed for divorce from the rapper in 2004 and requested a restraining order from him. The singer has been through a lot of difficulties and was diagnosed with a life-threatening brain tumor in 2006. 
She found it difficult to find a surgeon to perform surgery on her but was motivated to keep looking because she wanted to live for her daughter. She eventually found a surgeon willing to operate. 
The surgery turned out successful, but T-Boz lost 3% of her hearing in her right ear and paralysis on the right side of her face. She also spent three years recovering from the operation.
T-Boz turned 50 in April, and like her age, she is truly golden. The beautiful singer, a four-time Grammy Award winner, is one of the spokespeople of the "Sickle Cell Disease Association of America, and national co-chair of "Health Care Voter.