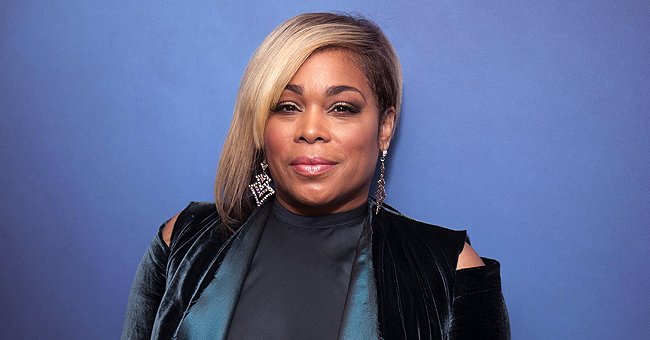 Getty Images
'TLC' Singer T-Boz's Daughter Chase Shares New Photo & Fans Say She Looks like Her Dad Mack 10

One of the most famous 90's R&B singer has a grown-up daughter. Besides being the best mother she could be after a rough relationship, T-Boz has talked about her adopted boy and the situation that threatened her life in the past.
T-Boz's daughter, Chase Anela is all grown up. We can just take a look at her Instagram and we can see this girl is already a young woman. Amid this time that coronavirus pandemic is keeping all of us at home, Chase posted a selfie next to RoRo, her cute dog.
The curious thing about this post is that many of her followers commented about the amazing resemblance to her father, rapper Mack 10. Follower @cali62girl wrote, "Looking exactly like your daddy, while @rosemarythegoat commented: "Mac 10 whole face".
Many fans were very impressed by how much Chase has grown with the looks of her father, who was married to her mom, T-Boz, from 2000 to 2004. Follower @queenbeeraerae wrote: "OMG you're gorgeous and you look just like your dad". @sisan.jones went on to comment:
"All grown up. You look just like your father Mack10. Your truely bless."
ROUGH DIVORCE
Back in 2004, TLC singer, T-Boz, whose real name is Tionne Tenese Watkins, filed for divorce from her husband by then, rapper Mack 10, whose real name is Dedrick D-Mon Rolison, alleging he committed adultery and threatened to kill her.
According to an affidavit T-Boz signed, her ex-husband was physically abusive to her and threatened to kill her several times. The first time occurred by October 2002, when he pushed her from the neck to the ground twice. By then, T-Boz was also looking for full custody of her 3-year-old daughter at the time.
They finally got divorced in 2004. Back then, Mack 10 told the media that his wife was accusing him "for the sole purpose of attempting to gain an advantage in these proceedings". Five years later, he admitted everything his ex-wife said about him in a video.
UPS AND DOWNS
T-Boz, born in 1970, got in the road of fame as a member of the R&B female group from the '90s, TLC. She even won four Grammy Awards for her work with TLC, but sadly, not everything has been so great in her life.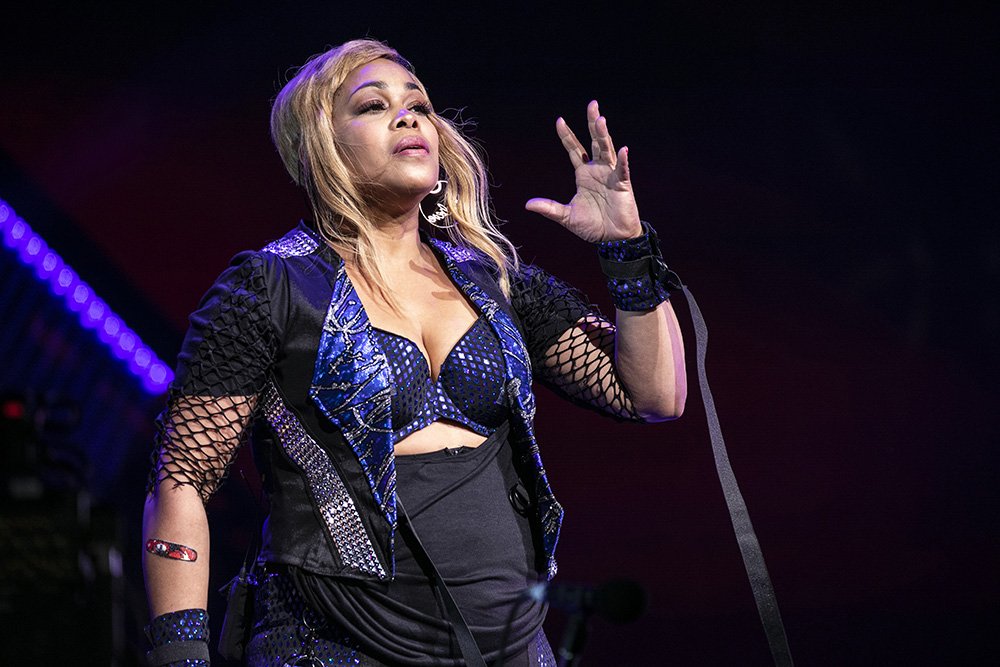 Singer T-Boz of TLC performs at PNC Music Pavilion on July 26, 2019 in Charlotte, North Carolina. I Image: Getty Images.
In 2017, the singer published a book with her memoirs, where she opens up about her experience with sickle cell disease explaining how it affected her ability to breastfeed her daughter. The book's title is "A Sick Life - TLC 'n' Me: Stories from On and Off the Stage".
Because her condition is a genetic disorder, it is too risky for women like her to breastfeed, among other simpler activities like walking or even breathing, so she had to stay in the ICU for several weeks.
Although she had this condition, she wanted to grow her family, so she decided to adopt a second child when her daughter was 16 years old. In May 2016, the singer brought home her son, Chance, nine months after he was born.
By the time, she said that she even felt "more complete" with his new son's arrival and that she and her daughter had only been filled with more love and joy since Chance came to their lives.
Please fill in your e-mail so we can share with you our top stories!