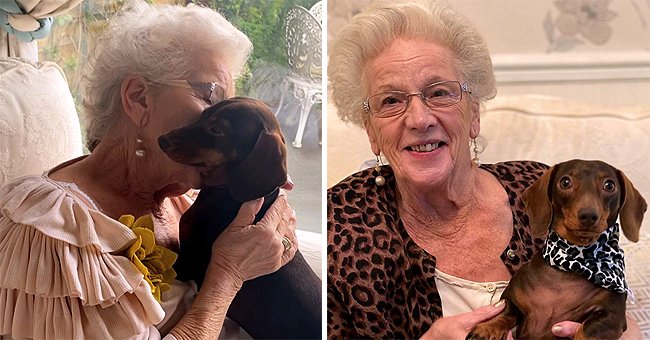 instagram.com/sallytheminidachshund
84-Year-Old Woman and Sweet Dachshund Sally Are Soulmates

An 84-year-old woman has found a best friend in her granddaughter's sweet Dachshund puppy named Sally. The duo shares a heartwarming bond.
Friendship can be found in the weirdest of places and for his 84-year-old nan, it was with her granddaughter's dog.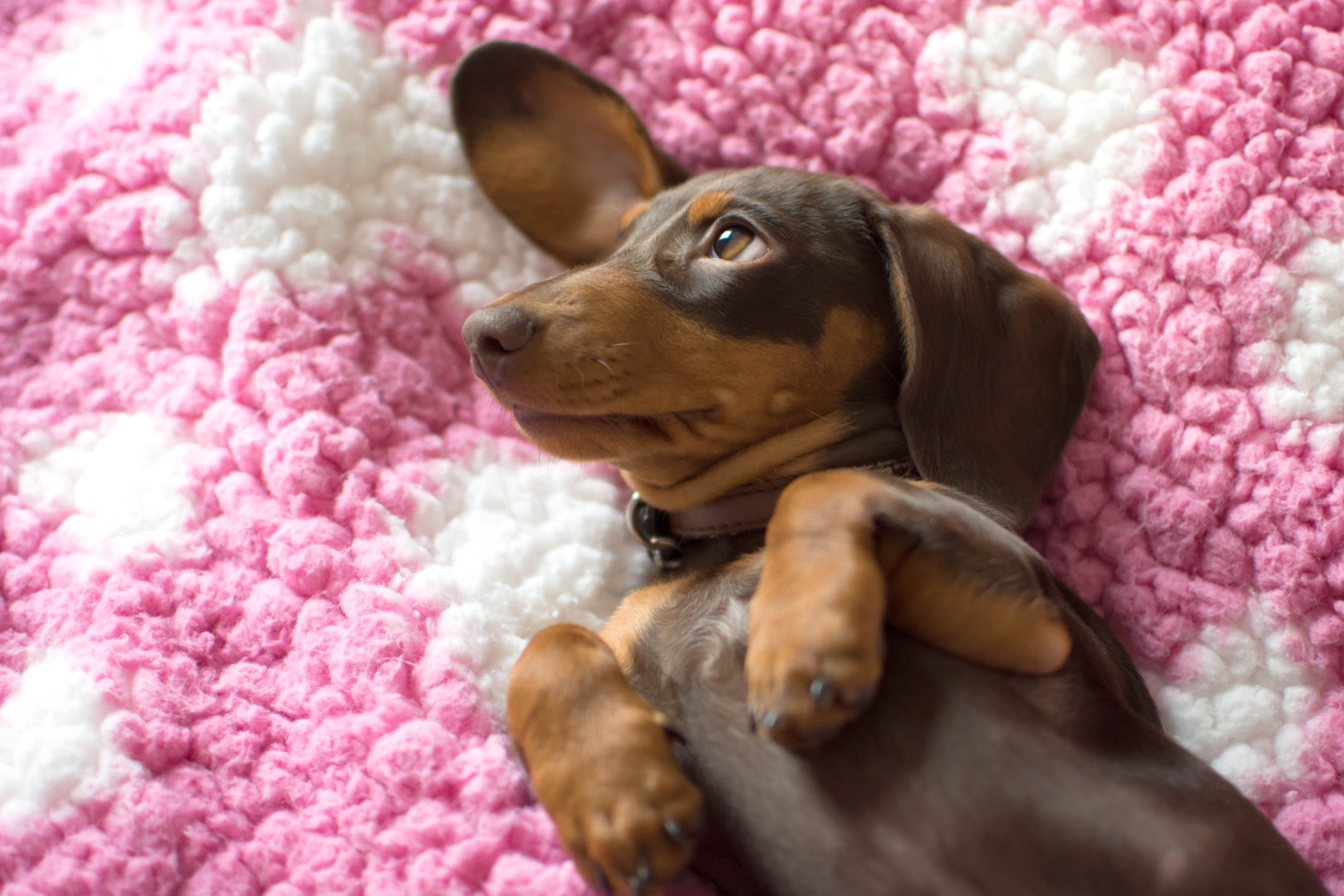 Dachshund Sally laying on a pink fluffy blanket | Photo: Getty Images
According to Wamiz, the story of their bond began when Beckii brought home a lovely Dachshund named Sally. After bringing the pup home, Beckii decided to visit her grandmother with Sally and that was the start of what will be a phenomenal friendship.
This isn't the first time the world has been amazed by the incredible bond between dogs and humans.
Immediately the pup set eyes on the octogenarian, it was love at first time. Recounting the moment to The Dodo, Beckii said:
"When we get to Nan's house, Sally will trot straight through, get on the floor, roll over, and then Nan will just scratch her and give her a kiss."
From tummy rubs and kisses, Sally and Nan evolved to having a morning routine together. As the 84-year-old has her morning coffee, the little Dachshund sits on her lap while they watch the birds in the garden together.
Much more than enjoying activities together, Sally has become a support system for Nan who lost her husband recently.
The dog sits with her and comforts her for hours to Beckii's delight. Due to their tight bond, Beckii makes sure she takes Sally 2-3 times a week to visit her grandmother.
When Sally can't be with Nan, she calls Beckii every evening to check on her bestie. The duo showcased their incredible friendship through an Instagram page dedicated to them.
This isn't the first time the world has been amazed by the incredible bond between dogs and humans. Recently, Daily Mail told the story of an adorable baby who has a heartwarming relationship with his family's three dogs.
The 6-month-old is always seen cuddling the three Goldendoodles in photos shared by his mother, Jessica on her Instagram which has 700k followers.
The bond between the baby and his canine friends is so deep that his mom joked that he's going to grow up thinking he's a dog too.
He pets and snuggles with them and sometimes sneaks them treats when he thinks Jessica isn't watching. Indeed, dogs are truly man's best friend!
Please fill in your e-mail so we can share with you our top stories!