Savannah Chrisley and Fiancé Nic Kerdiles Pose Together in a Sweet Throwback Snap
Savannah Chrisley would like nothing more than to "just rewind" with her fiancé, the pro-ice-hockey player Nic Kerdiles, as the pair continue to take their time before getting hitched. 
The 22-year-old reality star, Savannah Chrisley, would love to turn back time with her hunky fiancé, Nic Kerdiles. Sharing her wish alongside a happy snap of the couple together, both smiled broadly at the camera as Kerdiles had his arm around Chrisley.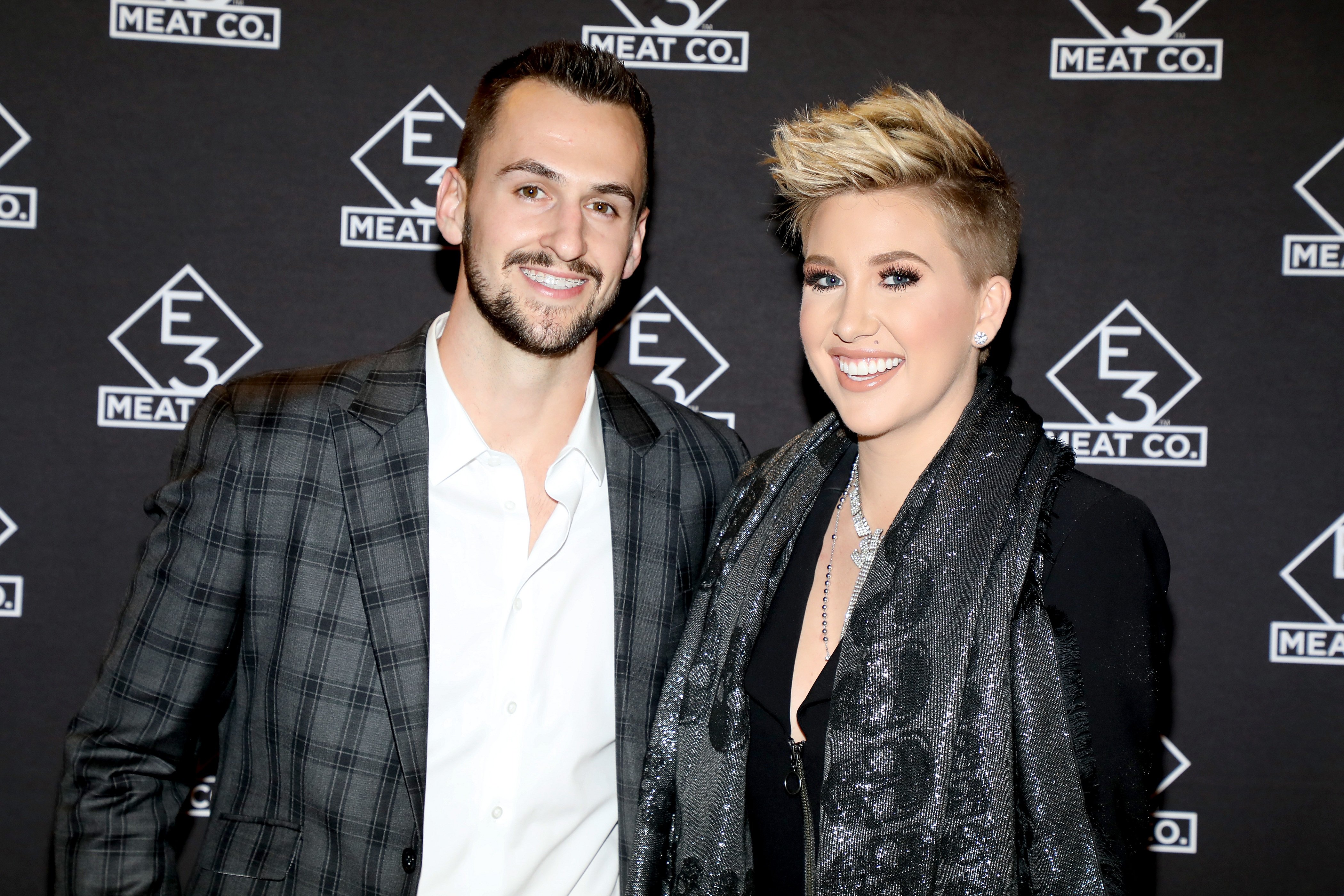 WHEN THE STARTED DATING
The couple started dating back in November 2017, and they became engaged over Christmas in 2018. Since then, the couple had been plagued by breakup rumors after Chrisley repeated got spotted without her engagement ring.
During a chat with her father, Todd Chrisley, on his podcast with wife Julie called "Chrisley Confessions" last year, Kerdiles addressed his relationship status. Savannah previously said that they have taken "some steps back" and added that they are still going strong and working on themselves and their relationship daily. 
THEIR WEDDING PLANS
While speaking with PEOPLE in August last year, the 22-year-old reality star opened up to the publication about the status of their wedding plans and said:
"We're taking our time when it comes to the wedding. Obviously, it's an engagement for a reason. You can figure things out & work together."
With the couple in no rush to march down the aisle and with Savannah working on the USA Network Spin-off show, "Growing Up Chrisley," she spends half her time filming in Los Angeles and the other half in Nashville, so they are reportedly taking things one day at a time.
STILL FIGURING OUT THE DETAILS
Before tying the knot, the couple wants to make headway in their respective careers, and with life being as busy as it is, they have learned how crucial communication is for a healthy relationship. 
"Like I said, we're just trying to figure things out — where we want to be, what we want to do," Savannah elaborated. "There's a lot of moving parts and a lot of decisions, and we're both focusing on our careers. We want to be good in our careers first."
EVERYTHING HAPPENS FOR A REASON
Even though the couple slowed down the pace of their relationship, Savannah knew early on that her path crossed with Nic's for a reason. When Nic turned 24, Savannah wrote in a sweet tribute to her then-boyfriend, that it's "crazy how God works" since Nic came into her life after she spent months focusing on herself. 
Savannah's brother, Chase Chrisley, also turned 24 earlier this month, and she celebrated the day with a heartwarming post in his honor. 
Stating that she is "proud" of her older brother, Savannah gushed that she feels incredibly "blessed" to have been chosen to be his sister.