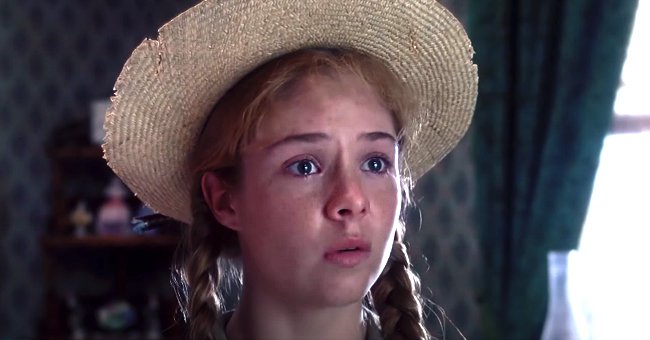 youtube.com/Sullivan Entertainment
'Anne of Green Gables' — Facts about the Popular 1985 Canadian Miniseries Based on a Book

Decades after "Anne of Green Gables" was first introduced to the world from Avonlea's fictional town, the tale has continued to steal the hearts of people all around the globe.
Lucy Maud Montgomery first created the fictional character "Anne Shirley" in her classic novel "Anne of Green Gables" in 1908. Anne began the book as a twelve-year-old on an inspirational journey for young girls who needed a heroine to look up to.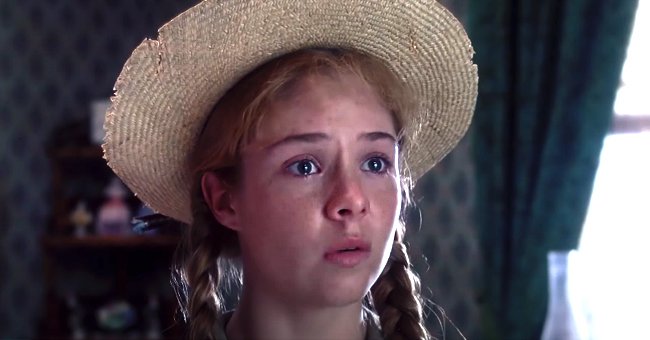 Anne Shiley from the Anne of Green Gables trailer. | Photo: Youtube/@ Sullivan Entertainment
The fictional adolescent girl was an orphan with bright red hair and a fiery personality to match. Her story began when she was accidentally adopted by a family that wanted to adopt a boy, but by some twist of fate, she landed in the arms of Matthew Cuthbert and his sister, Marilla, in the quaint town of Avonlea.
The book became a beacon of hope and inspiration to young girls at the time and even beyond. Montgomery wrote about Anne growing up to win the hearts of her new family, becoming a woman, finding love, and passion for working as a teacher.
Montgomery's book became one of the country's best sellers and, to this day, remains an iconic author for bringing to life a character that was just as needed now as it was then.
It was not long before film productions started to work toward the idea of adapting the story to film. The most famous adaptation of Montgomery's work first aired in 1985 on CBC, as a miniseries, directed by a new-blooded 29-year-old Kevin Sullivan.
When Sullivan first created the two-part miniseries, he had no idea that his production would be one of the most adored films in his day, to the extent that fans demanded to see more of Anne and what would become of her.
Sullivan's show became so popular that more film adaptations began to spring up. The New York Times, among many other publications, wrote highly of Sullivan's work.
In 1987, the sequel to Sullivan's first production was released, which was also the same year "Anne of Avonlea" was produced and followed Anne as an adult with a new life as a teacher and a love interest.
The following year, Disney aired "Anne of Green Gables: Road to Avonlea" in four installments. In 2000, Anne was brought back to life as a twenty-something-year-old aspiring writer in the thick of World War II in "Anne of Green Gables: The Continuing Story."
The last film production of Montgomery's idea was the final chapter of the miniseries titled "Anne of Green Gables: A New Beginning," in 2008.
In all the films except the 2008 production, Canadian actress Megan Follows portrayed the beloved Anne Shirley. Follows gave viewers all over the world a reason to fall in love with her character then and even now.
Please fill in your e-mail so we can share with you our top stories!