Chris Brown's Daughter Royalty Poses with Baby Sister Sinatra LA in Stylish Swimsuits
New photos uploaded by singer-songwriter, Chris Brown's adorable daughter, Royalty, on Instagram, showed her posing with her baby sister, Sinatra L.A, with the sisters wearing matching swimsuits.
Sisters, Royalty, and Sinatra L.A, are models in the making if the latest post shared by the former's Instagram page is anything to go by. The post also showed the close bond shared by the sibling. 
Accompanying Royalty's post were three cute pictures of her and the 8-month-old Sinatra L.A. The first photo showed the sisters in similar-looking swimsuits, with Royalty holding her baby sister by the hand.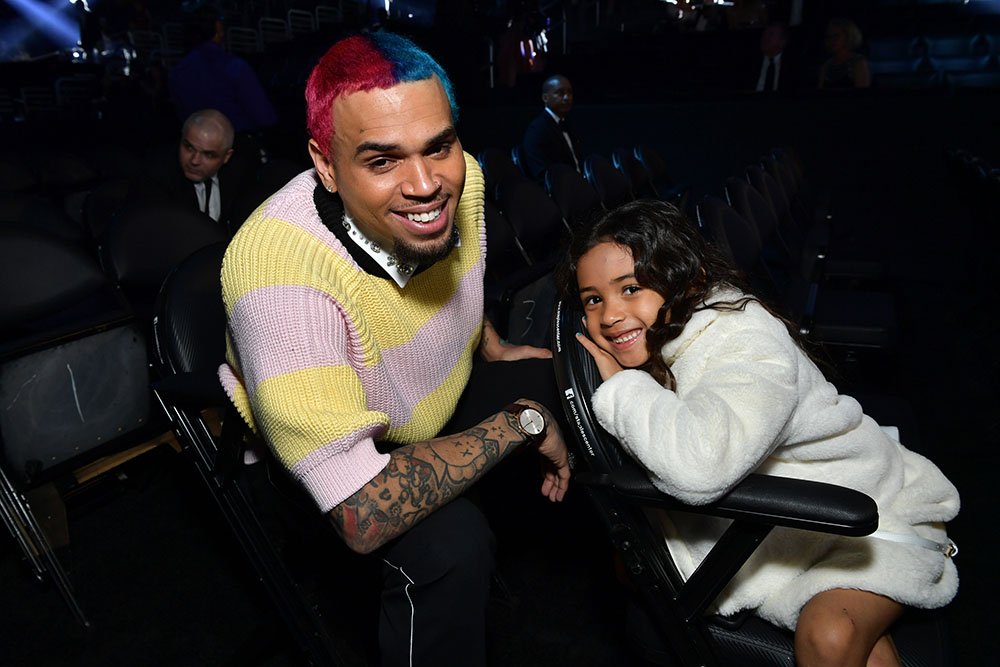 In the second picture, a smiling Royalty carried the adorable Sinatra L.A in her arms as she smiled at the camera, while the third picture showed the older sister watching over her sister. 
Royalty and Sinatra L.A are daughters of Nia Guzman, Chris Brown's baby mama. While the rapper shares Royalty with Guzman, the identity of Sinatra L.A's father is unknown. 
The sisters have grown so fond of each other and got to spend so much time together in Guzman's house during the quarantine. It provided the cute siblings enough time to be together and showed how much Sinatra L.A adored her big sister. 
Proud mom Guzman captured another sweet moment that showed the cute baby hugging Royalty around the waist, with the latter smiling happily at the gesture. 
 Royalty was all smiles as she interacted with her baby sister, who was in her baby trolley and all smiles, enjoying her big sister's company.
Nia Guzman shared adorable photos showing the moment the sisters hugged one another and other pictures showing each of them individually. She captioned the post with a red heart emoji. 
The pictures showed Sinatra L.A dressed in a white tutu and bow, while Royalty wore a red-and-white Burberry jacket and black leggings, as well as black sneakers. She accessorized her look with a red fanny pack hung across her chest.
The bond between the sisters began soon after L.A's birth, with a video shared by Guzman late last year showing the sisters playing with each other. 
In the cute video, Royalty was all smiles as she interacted with her baby sister, who was in her baby trolley, enjoying her big sister's company.
Another adorable picture of the lovely sisters from last year shared by their mother showed two pictures of them enjoying a moment together. 
In one of the pictures, the girls were on a bed, all smiles, with Royalty holding her cute baby sister, while the second showed the former seemingly telling her younger sibling some secrets.